Training unlikely techies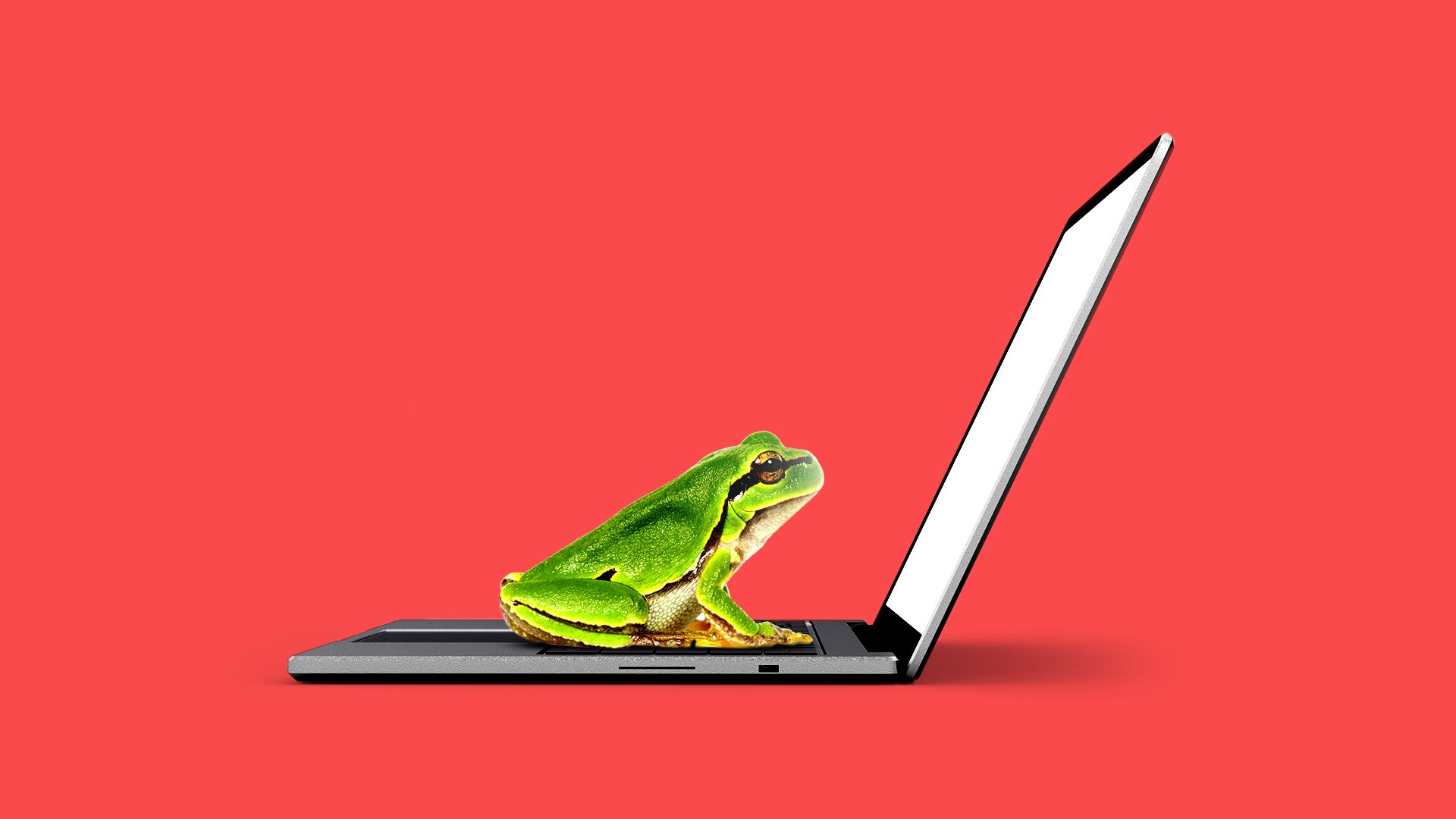 In several midsize cities across the U.S., unusual software teams are programming apps and websites. In past lives, these workers delivered pizzas and parcels, tended stores and taught in schools, or drove Ubers and forklifts.
They made the unlikely jump to tech by way of apprenticeships — free intensive training followed by jobs at the companies that taught them.
Why it matters: This train-and-hire model is a potential answer to a huge outstanding issue: how to get people whose jobs are likely to be automated into new, future-proof work that requires vastly different skills.
What's going on:
Catalyte, a Baltimore company, runs five-month training programs and hires graduates to work on software projects for clients like Nike and eBay, deploying them into its offices in Chicago, Denver, and Portland, Oregon, as well as Baltimore.
Techtonic, a software consulting company, runs three-month trainings in Boulder, Colorado, and hires graduates into six-month apprenticeships. Afterward, most stay on — Techtonic says it has kept on 80% of its 100-plus graduates — and some are later hired away by clients.
These companies are hunting for potential tech workers where most don't look. They advertise on Craigslist, on social media and in local workforce training centers, and they give the people they find aptitude tests.
Rather than programming know-how, they are screening for character.
"We don't care where you come from, or what degrees or certifications you have," says Techtonic CEO Heather Terenzio. The majority of Techtonic apprentices don't have technical backgrounds, she says.
Getting the answers right on Catalyte's online test matters little. Instead, the company is watching for test-taking behaviors — how long is spent answering a question, or even how many browser tabs are open — that hint at qualities like resourcefulness and perseverance.
No resume is required: As a result, Catalyte tells Axios, hiring bias is reduced. The firm's demographics are unusual for tech: In Baltimore, 26% of its employees are African-American, one in three did not attend college and the average age is 33.
The goal is to find "people who have largely been ignored, from pools that have largely been ignored by this digital economy," says Catalyte CEO Jacob Hsu.
Looking in uncommon places can be a shrewd move as companies struggle to find good hires from the usual sources, like universities.
"People who have traditional indicators that they have tech talent — an engineering degree or previous work experience in tech — those people are being snapped up really quickly," says AJ Tibando, executive director of Palette, a Toronto nonprofit that helps workers adapt to automation.
"Now it's about how we can look at people who are maybe a good fit, but don't fit the traditional profile or have those traditional indicators," Tibando says.
There's also a business reason to hire unusual talent: Hsu says that one client reported a threefold bump in productivity when working with Catalyte's unorthodox teams, compared to consulting giants Accenture and Cognizant.
Cognizant declined to comment, and Accenture did not reply to requests for comment.
But, but, but: One enormous obstacle stands in the way of people hoping to slide sideways — or uphill — into a technology career. For some, the training and apprenticeship programs can be a serious, if temporary, financial strain.
Catalyte pays a small stipend during training, and graduates begin earning $17 an hour. If they leave within two years, they have to repay the company for the training, up to $25,000. But the company says that within five years, 39% of former apprentices are making six-figure salaries.
Techtonic pays $15 an hour for the first three months, and $17 an hour for the next three. Then apprentices begin making salaries in the $55,000–$65,000 range, about the average pay for entry-level programmers in Boulder.
What's next: Techtonic says it will open offices in Kansas City and El Paso in the next six months. And Catalyte says it will begin using its hiring test for new tech jobs, like cybersecurity or quality assurance, within the year.
Go deeper: From schoolteacher to software developer
Go deeper