From schoolteacher to software developer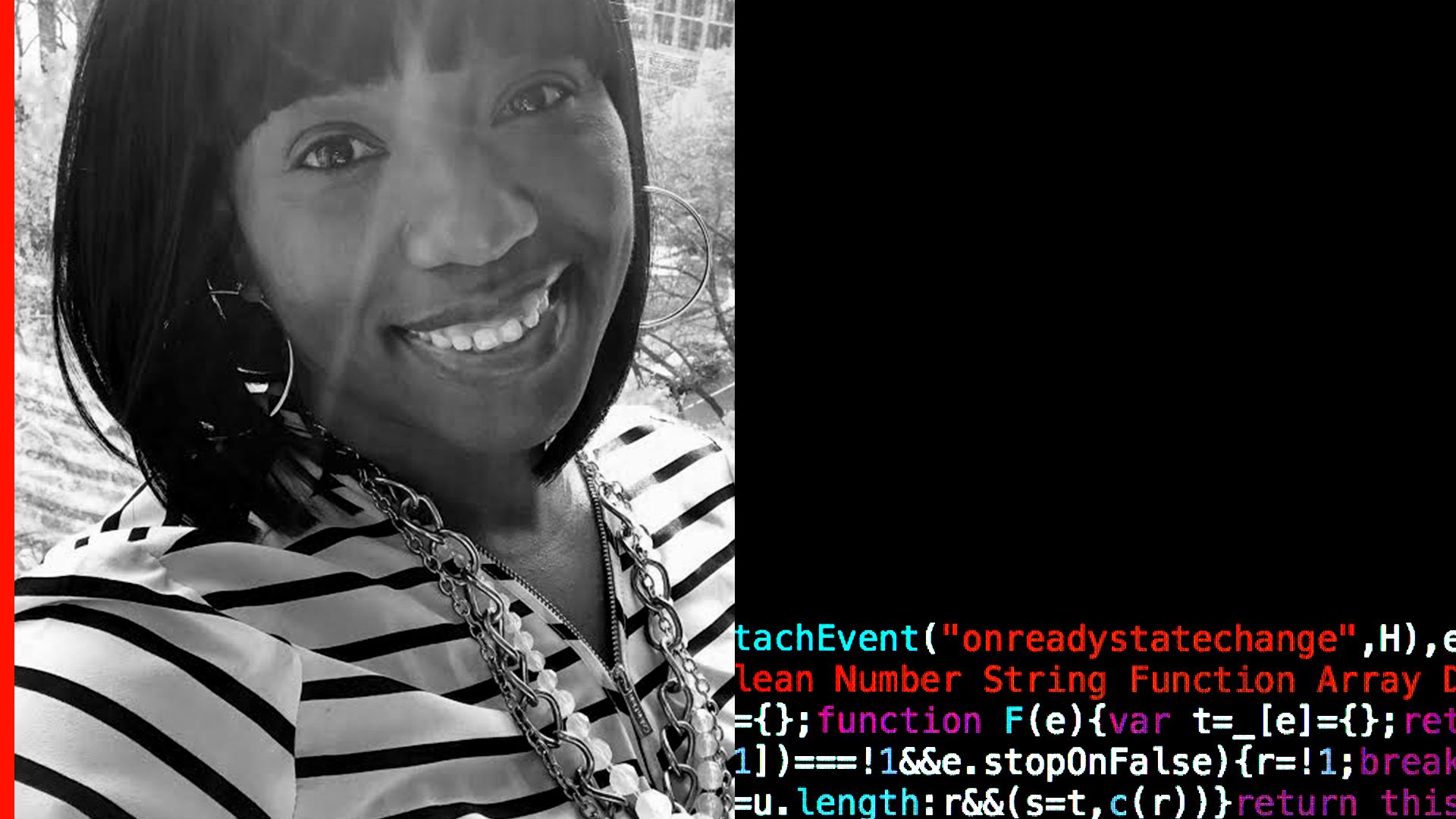 Alicia Waide was two decades out of college when she started thinking about a tech job. She'd worked at Procter & Gamble for three years, then as a biology teacher in Baltimore high schools for another 16.
She often brought tech workers into her classroom to inspire students — and eventually fell under the spell herself. She was looking for a job that would let her spend more time with her family and pay better than teaching.
One speaker told her about an online assessment from a company called Catalyte, for people who want to get into tech but don't have a technical background.
Waide took the test in late 2017 and was accepted. The training program was hard— "unlike anything I'd ever done before," she tells Axios. She took an accelerated course: five days a week, seven hours a day, for 16 weeks.
She studied another two-plus hours a night, catching up to classmates with software backgrounds.
It proved a significant financial burden, too. "Basically, there's no salary for four or five months," Waide says. Without savings from her teaching career and support from her husband, it would have been impossible.
Waide graduated last year and is now approaching the halfway mark of her two-year apprenticeship.
Her salary is still low. "I'm making half of what I was making as a teacher," she says. But watching her colleagues, she's confident that will change after the apprenticeship.
She's on a project for a big-name consumer products company — she couldn't tell me which — creating a web application. She learned two programming languages during training, and she has picked up two more since.
Waide says that as an African-American woman over 35, she feels like a unicorn in the software industry. But at Catalyte, "I'm never reminded that I'm a unicorn."
"I didn't think there was a clear pathway for someone like me who's a mid-career changer," Waide tells Axios.
Go deeper