Wilbur Ross insists citizenship census question isn't politically motivated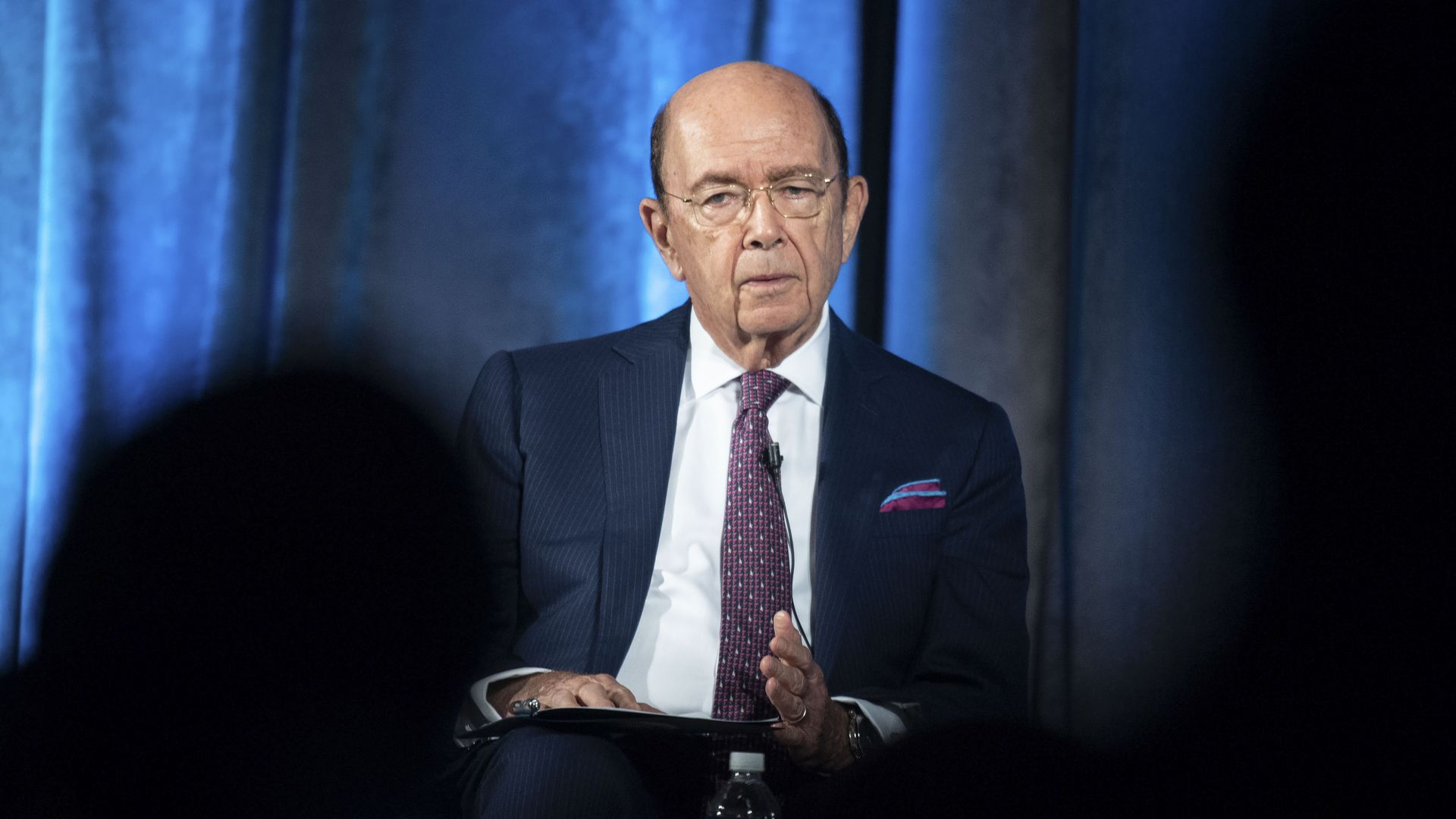 Commerce Secretary Wilbur Ross defended his decision to add a citizenship question to the 2o20 census, telling lawmakers on Thursday that he acted solely at the request of the Justice Department to enhance the Voting Rights Act, denying it was intended to influence the allocation of congressional seats across the country.
Why it matters: His testimony before the House Oversight Committee comes after 2 federal judges blocked his move to add the question, ruling it lacks a factual basis for necessity and would unconstitutionally suppress responses from non-citizens. The Supreme Court is set to hold a hearing next month — with a ruling expected by June — on the consequential blockbuster case that would inform and shape public policy for the next decade.
The battle lines: Democrats cast doubt on Ross' credibility, pointing at documents showing he had engaged in discussions — months before the Justice Department's formal request — about the question with people inside and outside the administration. They include former White House chief strategist Stephen Bannon and anti-immigration hard-liner Kris Kobach.
Rep. Elijah Cummings (D-Md.), the committee's chair, said Kobach urged Ross in July 2017 to add the question and cited a desire to exclude undocumented immigrants from being counted for congressional apportionment.
Asked if his email correspondents with Kobach influenced his decision, Ross said he could not control what messages were sent to him.
Meanwhile, Republicans, including Rep. Jim Jordan (R-Ohio), said Democrats were politicizing the issue and questioned why "Democrats don't want to know how many citizens are in the United States of America."
Citing growing anti-immigration sentiments, Democrats and demographers believe the question would lead to massive undercounts, reduce the political power of heavily Democratic states with large immigrant communities during the 2021 redistricting and cost them billions in federal funding. The question hasn't been asked on the nation's standard census form since 1950.
Go deeper