12 Republicans join Democrats against Trump's national emergency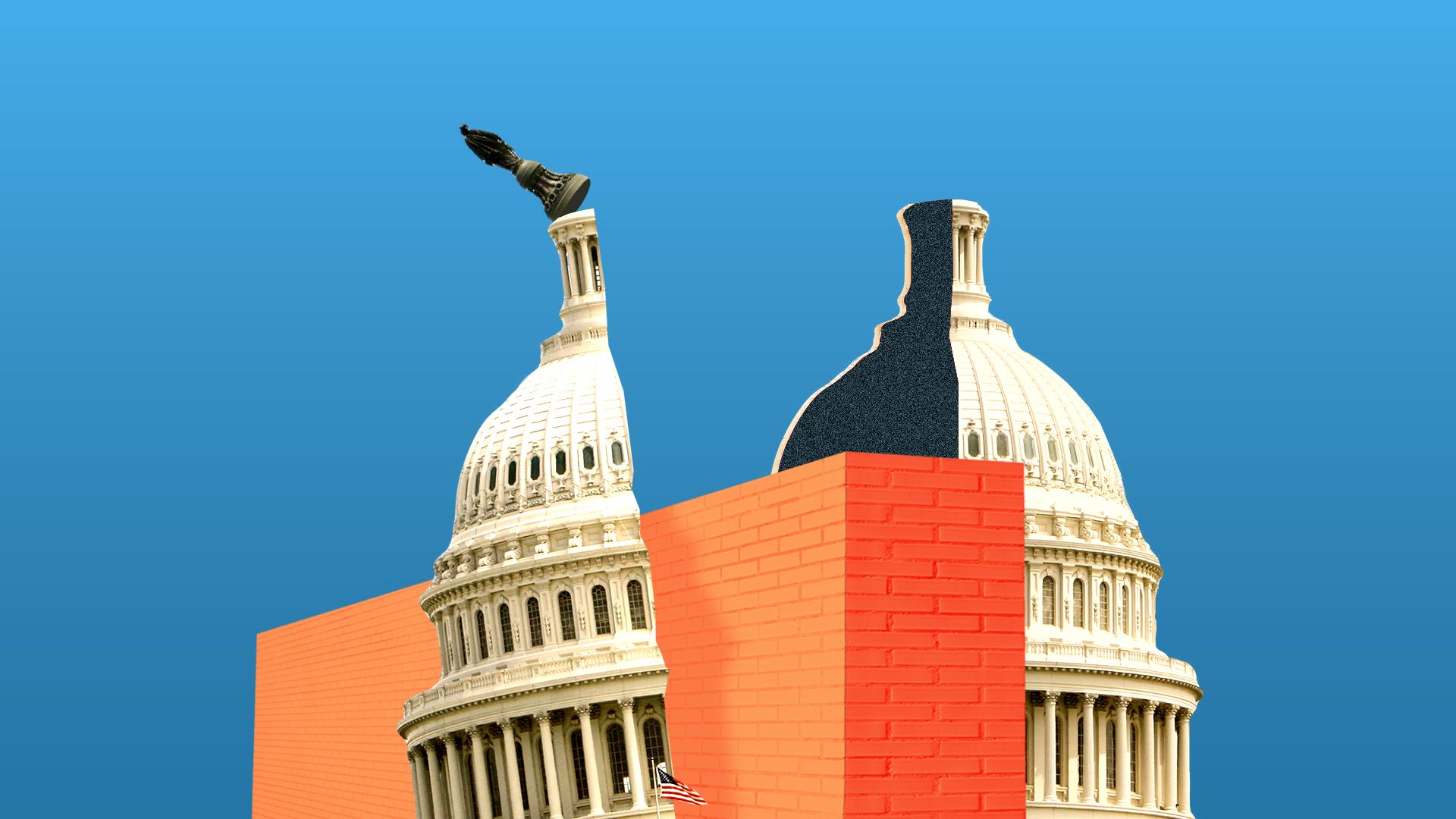 The Senate voted on Thursday to 59-41 to terminate the president's emergency declaration on what Trump describes as a national security crisis at the U.S.-Mexico border, but the final tally fell short of the required 2/3 needed to override a veto.
The state of play: Twelve Republican senators voted against Trump's national emergency. Trump declared the emergency last month to reallocate $3.6 billion towards building a wall on the southern border.
What's next: Trump made it clear before the vote on Thursday that he plans to veto the bill. It will be the first veto of his presidency, made as some Republicans voice growing concerns about executive overreach. 12 Republicans voted to block Trump's emergency declaration on Thursday.
The 12 Republicans who voted against Trump's national emergency:
Lamar Alexander (Tenn.)
Roy Blunt (Mo.)
Susan Collins (Me.)
Mike Lee (Utah)
Jerry Moran (Kan.)
Lisa Murkowski (Alaska)
Rand Paul (Ky.)
Rob Portman (Ohio)
Mitt Romney (Utah)
Marco Rubio (Fla.)
Patrick J. Toomey (Pa.)
Roger Wicker (Miss.)
Go deeper