SmileDirectClub picks bankers for upcoming IPO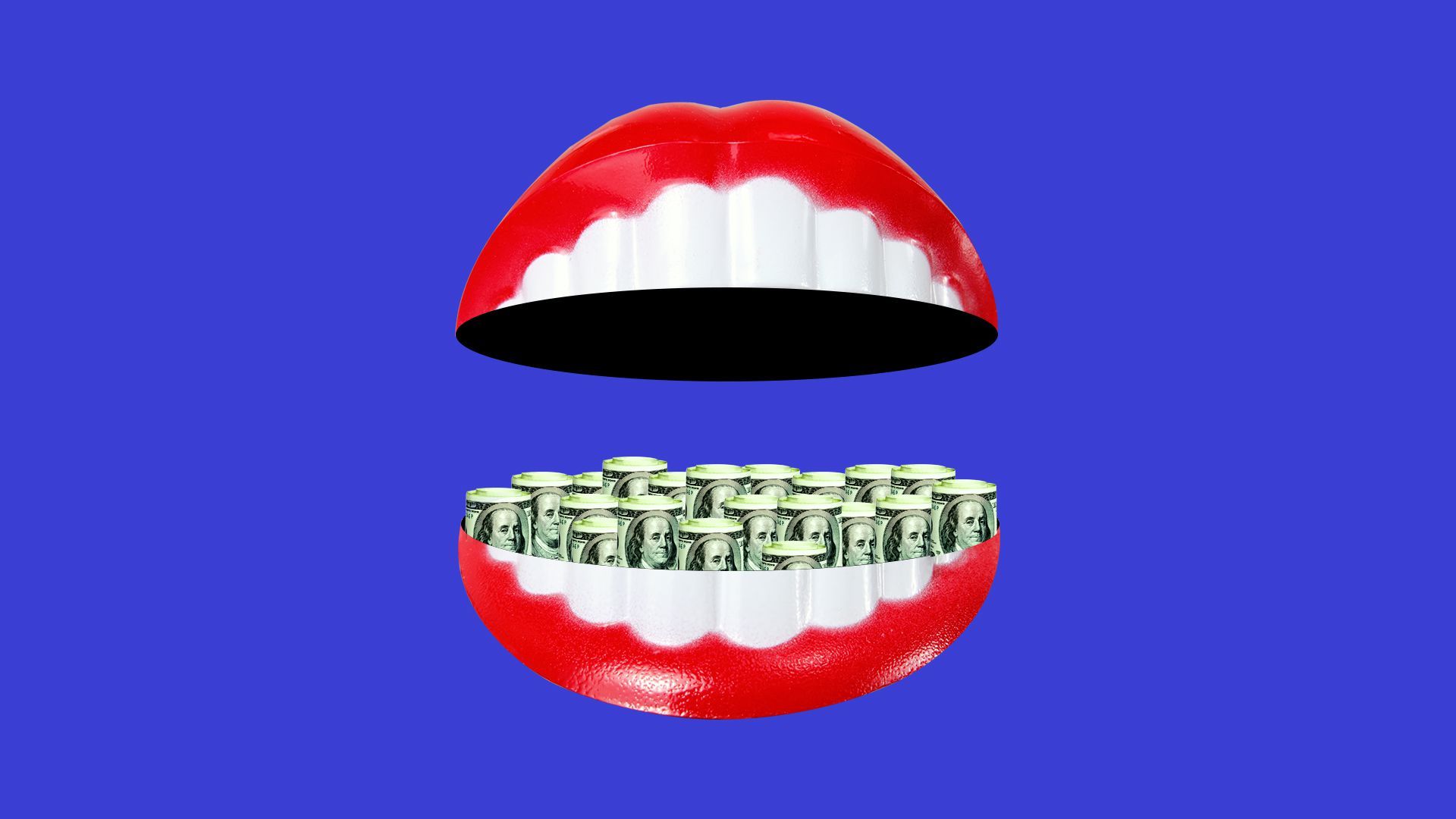 SmileDirectClub, a provider of at-home teeth straightening systems that lets users bypass the orthodontist's office, has picked bankers for an upcoming IPO, Axios has learned.
Details: The Nashville-based company expects to file its S-1 document by the end of June, with J.P. Morgan listed as lead manager. It was launched 6 years ago and expects to do at least $1 billion in 2019 revenue.
SDC has raised nearly $400 million in private funding, including an infusion last fall at a $3.2 billion post-money valuation. Backers include Clayton, Dubilier & Rice, Spark Capital and Kleiner Perkins. Both Spark and KP did the deals out of their growth funds.
A company spokeswoman declined comment for this story.
SDC's top comp is Align Technologies, the maker of Invisalign products, which generated nearly $2 billion in revenue last year and has a market cap just north of $20 billion. One big difference is that SDC doesn't use orthodontist offices for distribution, as does Align, which has led some orthodontist organizations to file safety complaints with state dental boards.
But Align also was a large investor in SDC, with around a 19% stake.
SDC last year sued Align for violating a non-compete agreement, and an arbitrator ruled in SDC's favor earlier this month.
The ruling requires Align to sell back its equity in SDC to the company (at a below-market rate), close all 12 of its Invisalign stores and extend the non-compete agreement through August 2022.
Go deeper