Nadler: Whitaker "did not deny" talking to Trump about Cohen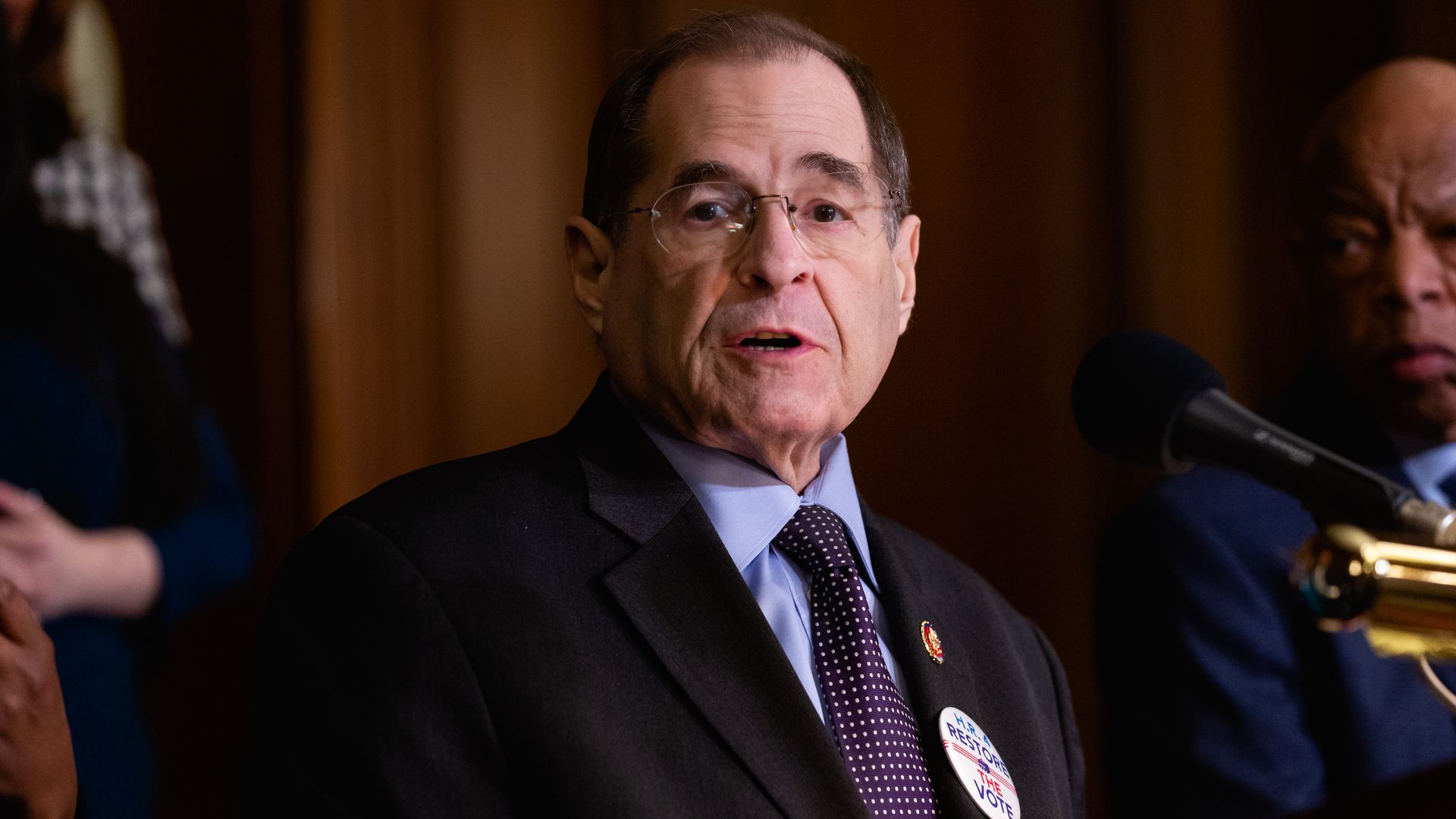 House Judiciary Chairman Rep. Jerry Nadler (D-N.Y.), told reporters on Wednesday that former acting Attorney General Matt Whitaker did not deny discussing details of the Michael Cohen case with President Trump, nor did he refute claims that he directly participated in conversations about whether to fire 1 or more U.S. attorneys in New York who brought the case against Cohen.
Details: Whitaker, who was in charge of the Justice Department from November until last month, met privately with Nadler to clarify his public testimony that took place in February. However, the panel's ranking Republican member Douglas Collins (R-Ga.), who was present, pushed back against Nadler's characterization of Whitaker's comments, calling them an "inaccurate interpretation of what he said. Mr. Whitaker said he did not have conversations with the president about Cohen," said Collins, per CBS News reports.
The backdrop: Whitaker testified last month that Trump had never pressured him to intervene in any investigation. Lawmakers, along party lines, have been questioning whether Whitaker misled Congress about his stint as acting attorney general, and his contact with Trump about the Mueller probe.
Go deeper