Gary Cohn: Trump is "desperate" for a trade agreement with China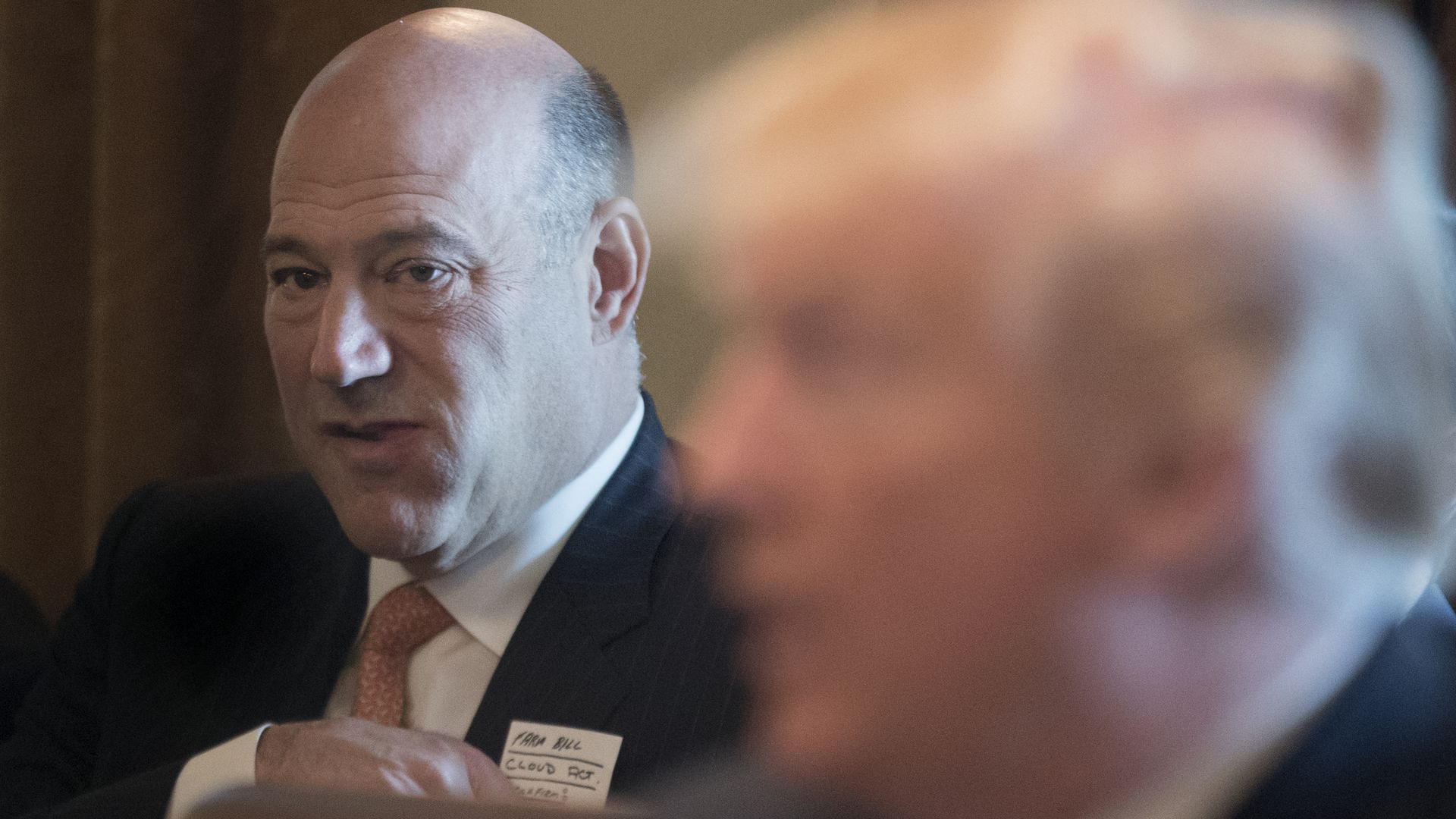 President Trump's former director of the National Economic Council Gary Cohn let his feelings about the president's tariff battle with China be known in an interview on Freakonomics Radio released Wednesday night.
"When you put tariffs on goods that people in the United States consume every day, it's a consumption tax. So all the tariffs did is they made products that Americans were going to buy more expensive. And in fact we got the final trade data numbers ... And lo and behold [in 2018], we hit an all-time record-high trade deficit globally, and with China."
"Tariffs don't work. If anything, they hurt the economy because if you're a typical American worker, you have a finite amount of income to spend. If you have to spend more on the necessity products that you need to live, you have less to spend on the services that you want to buy. And you definitely don't have anything left over to save.
"So we should try and make the goods as cheap as possible. And we don't produce the goods in the United States; we import the goods from other countries. And if we could produce the goods as cheaply as other countries do, we would produce them in the United States."
Cohn also said Trump is "desperate right now" for a trade agreement with China.
"The president needs a win. The only big open issue right now that he could claim as a big win that he'd hope would have a big impact on the stock market would be a Chinese resolution. Getting the trade deficit down I will never say is easy, but of the issues on the table, that's relatively easier. Getting the intellectual property, the forced technology transfer and the market access — much more difficult."
Cohn talked about why he joined the Trump administration, but refused to answer questions about journalist Bob Woodward's book in which he is quoted calling Trump a "professional liar" and a "f--king a--hole."
Cohn says the two still talk regularly.
Go deeper