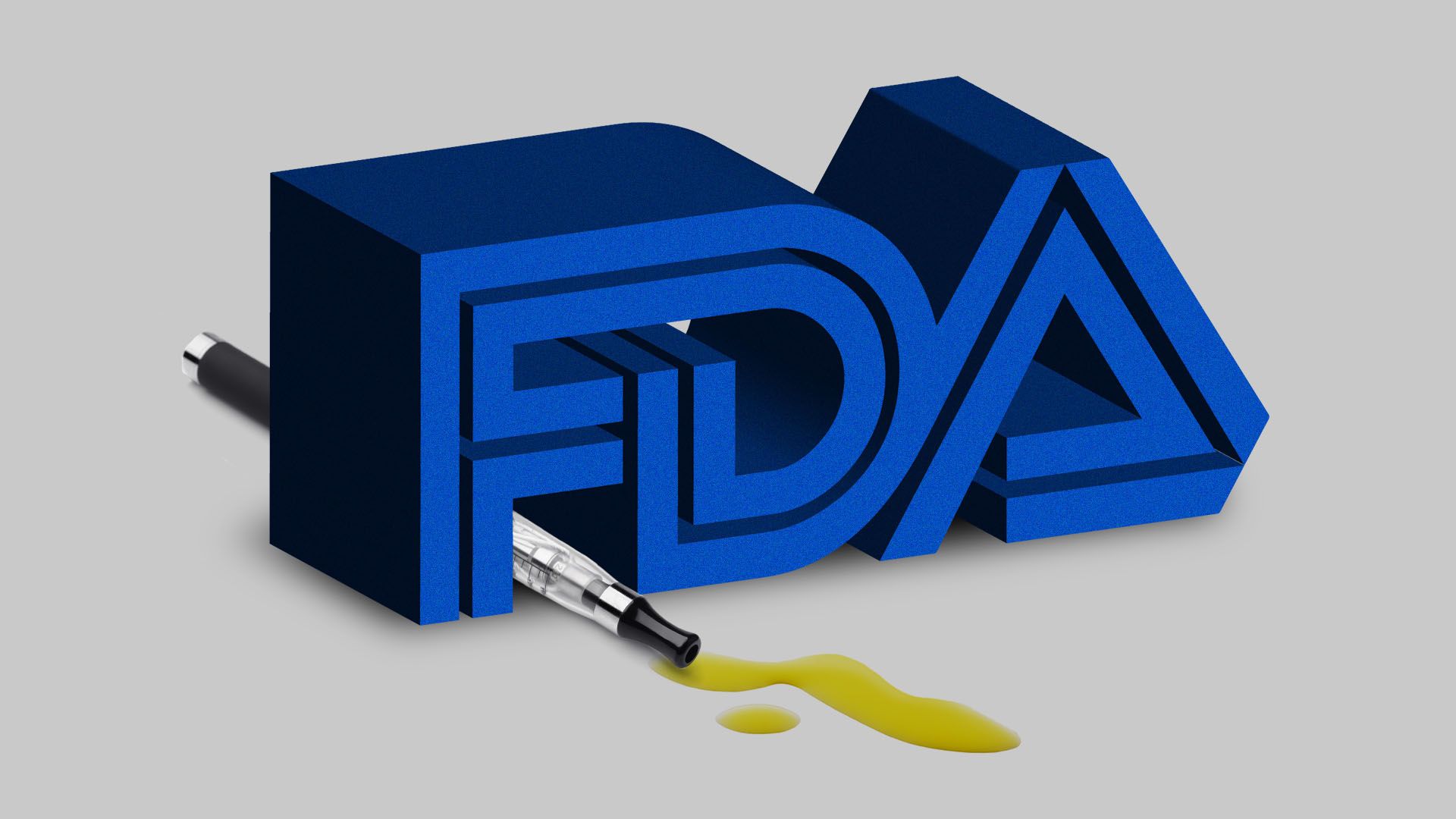 After what seemed like a million incremental announcements, the Food and Drug Administration formally released its proposal yesterday to restrict the sale of flavored vape products, in the hopes of curbing their popularity among teens.
The big picture is pretty much what we expected: Physical stores must either keep out everyone younger than 18 or keep their e-cigarette supplies in a separate room inaccessible to underage customers. Online retailers must use age-verification tools.
What they're saying:
"They are picking winners and losers in the marketplace while handing a government monopoly to other channels of trade," the National Association of Convenience Stores said, per AP.
Some public-health advocates are also mad, criticizing the FDA for not banning flavored products outright, and for exempting mint and menthol flavors from its new rules. The agency said those flavors appeal primarily to adult smokers (though it's also planning to ban menthol cigarettes).
The American Lung Association, for one, said the FDA "continues to nibble around the edges."
How it works: The FDA told e-cigarette makers that it could pull their products from the market unless they're sold under these new conditions.
What's next: The public will have 30 days to comment on the draft the FDA released today before it's finalized.
Don't be surprised if convenience stores challenge the policy in court, accusing the FDA of overstepping its legal authority and putting brick-and-mortar retailers at a unique disadvantage.
Go deeper: Tobacco use is soaring among U.S. kids, driven by e-cigarettes
Correction: An earlier version of this story incorrectly stated that the FDA doesn't have regulatory authority over convenience store.
Go deeper