Exclusive: "Everything Store" author to revisit Amazon in new book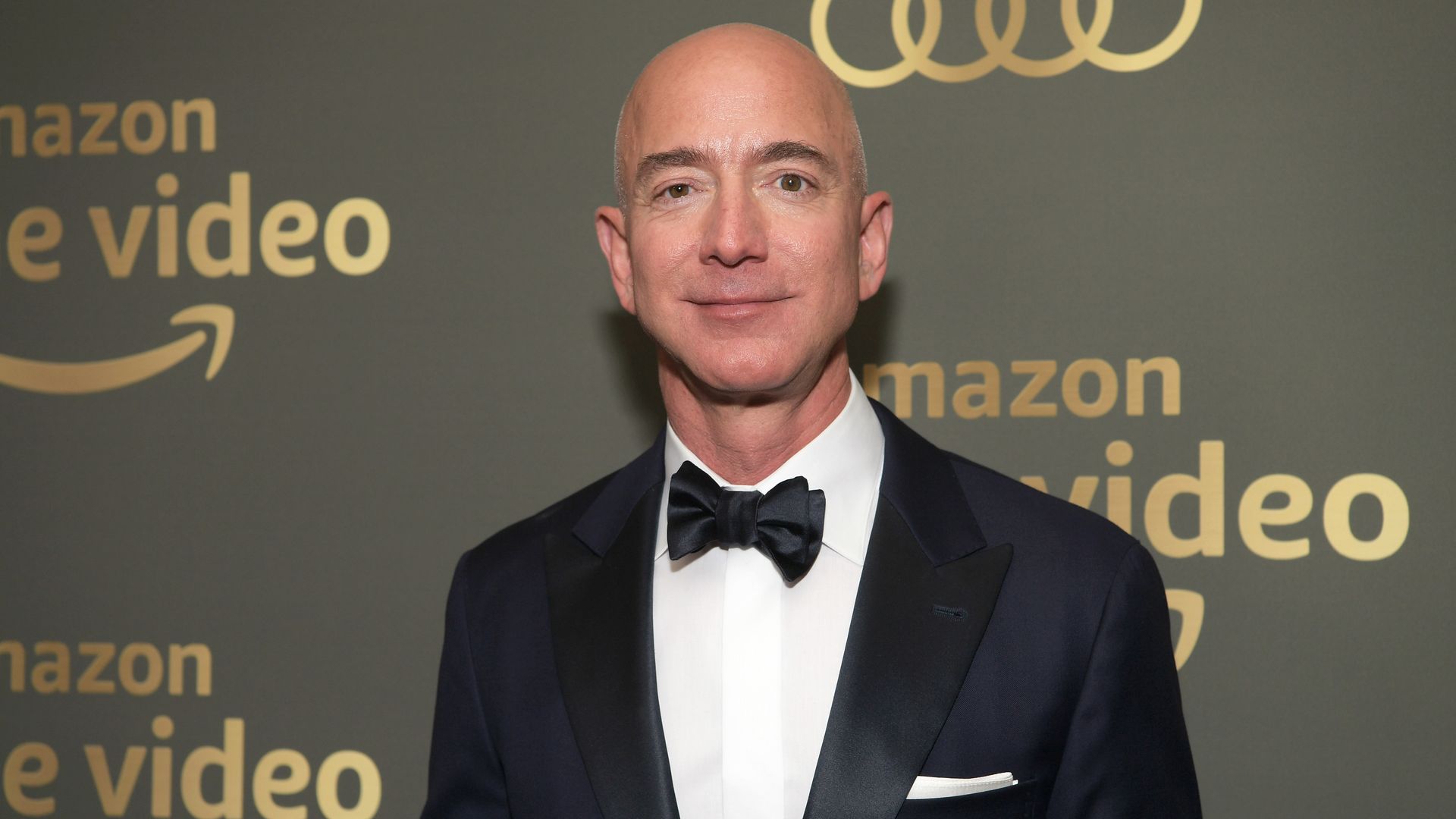 Journalist Brad Stone's 2013 bestseller "The Everything Store" told the story of Amazon's rise. Now, he's writing another book about the tech giant and founder Jeff Bezos.
Why it matters: Amazon has moved far beyond its retail roots — becoming a player in far-flung sectors of the economy — and as a result faces more questions about its dominance. Bezos is also the the richest person in the world and a regular target of President Trump.
Details:
Simon & Schuster expects to publish the book, titled "Amazon Unbound," in the fall of 2021.
"Stone will explore the company's ongoing successes and failures and deconstruct its strategies for growth," the publisher said in a release, "and in doing so pose the ultimate question: Is Amazon good for us?"
The book will "pick up where 'The Everything Store' left off," the publisher said.
What he's saying: "Over the last few years, I've come to realize that my first book explored only the first few chapters of this historic story," said Stone, who leads Bloomberg's tech coverage, in a statement. "Now I want to chronicle how the everything store became the everything company."
Flashback: "The Everything Store" made waves when it was published six years ago.
Shortly after it was released, Bezos' wife Mackenzie posted a one-star review of the book on Amazon under the title "I wanted to like this book." (The couple said earlier this year that they planned to divorce.)
The big picture: Tech has transformed from a nerdy niche to one of the world's most prosperous and ubiquitous industries, and publishers and Hollywood can't get enough.
There are books in the works about Uber, Facebook, Instagram and Tesla.
Screenplays about Facebook's Cambridge Analytica scandal and Snapchat founder Evan Spiegel have been picking up buzz.
Go deeper: Silicon Valley, get ready for your closeup
Go deeper