ACLU: ICE uses license plate database to target immigrants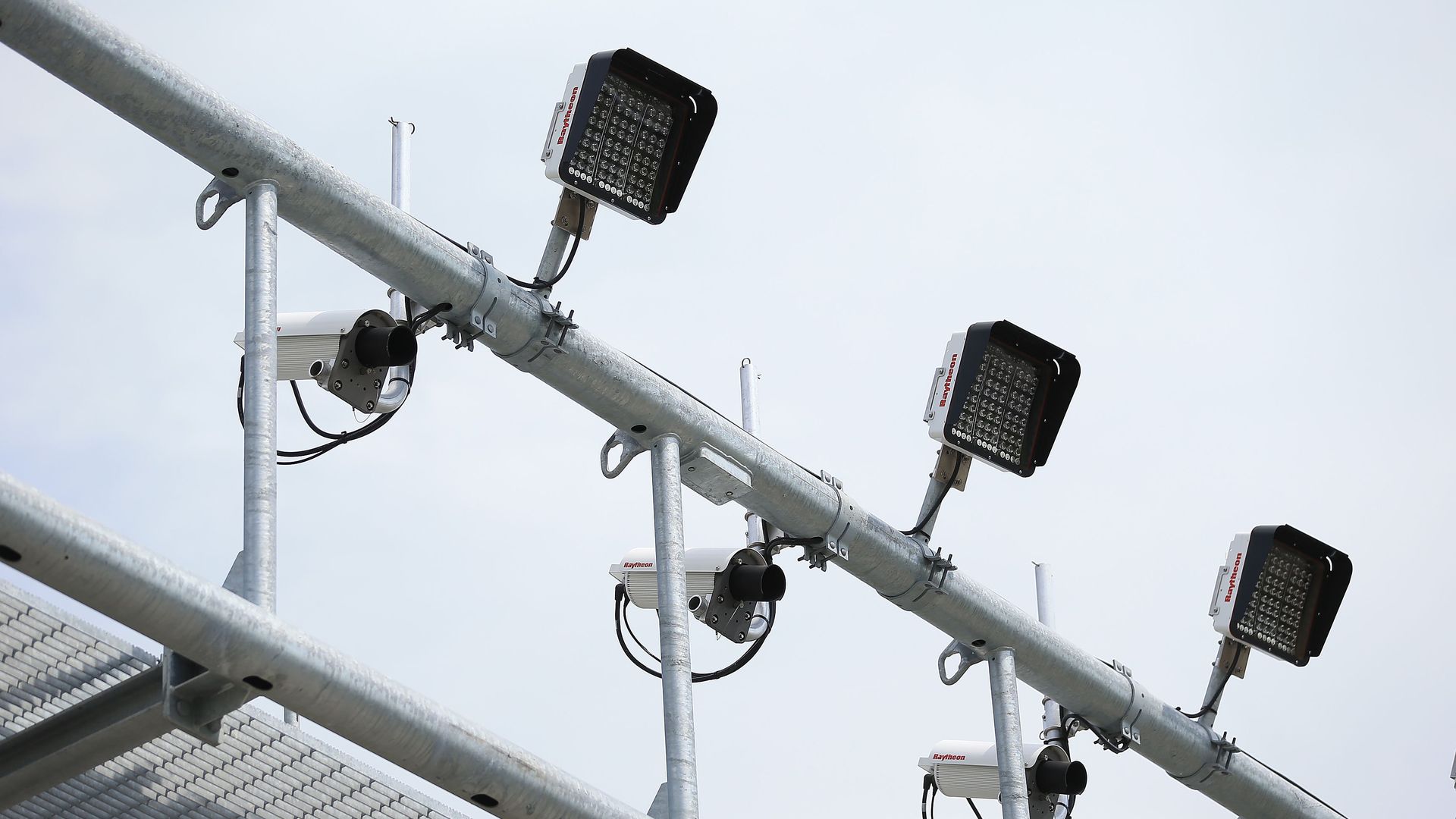 Immigration agents have been using a database of nationwide license plate numbers supplied by local police departments to target unauthorized immigrants, according to documents released Wednesday by the American Civil Liberties Union.
Why it matters: Police departments have long used automatic license plate scanners installed to spot criminal suspects and enforce traffic regulations. But Vasudha Talla, a staff attorney with the ACLU of Northern California, wrote in a blog post that the organization has "grave concerns about the civil liberties risks of license plate readers take on greater urgency as this surveillance information fuels ICE's deportation machine."
Details: The records, obtained by the ACLU from the Department of Homeland Security though a Freedom of Information Act lawsuit, revealed that more than 80 local law-enforcement agencies in over a dozen states have voluntarily shared their license plate tracking data with ICE.
In some cases, they violated "sanctuary city" policies intended to protect undocumented immigrants by limiting police cooperation with ICE for deportation efforts.
More than 9,000 ICE agents have access to the database maintained by Vigilant Solutions, which automatically feeds billions of nationwide license-plate "detections."
What they're saying: ICE spokesman Matthew Bourke, told the Washington Post that agents are using the database to assist the agency's immigration-enforcement probes and that people "who have no connection to ICE investigatory or enforcement activities" are being tracked. Bourke also said that Vigilant Solutions is required to inform the agency when it spots unauthorized uses.
Go deeper