State Dept. says China's treatment of Uighur Muslims worst "since the 1930s"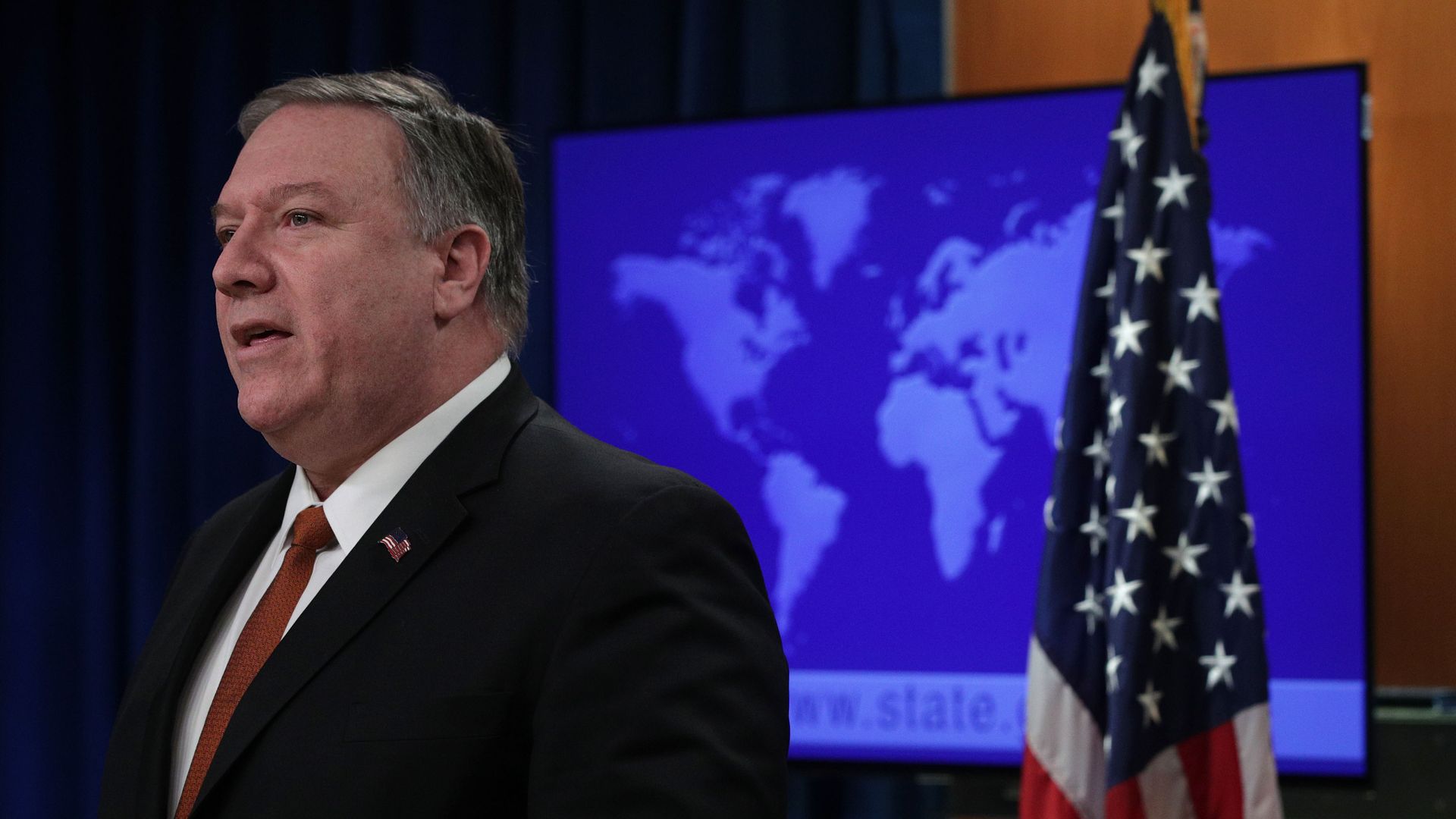 The State Department referred to China's re-education camps for Uighur Muslims as some of the worst human rights violations "since the 1930s" in its annual global human rights report, per Reuters.
The big picture: The New York Times reported that experts from the U.S. played a role in the Chinese government's use of DNA samples that kept tabs on its minority Uighur population. Thermo Fisher supplied the equipment the Chinese government used to conduct the largely coerced testing, per the Times.
"Rounding up, in some estimations ... in the millions of people, putting them into camps, and torturing them, abusing them, and trying to basically erase their culture and their religion and so on from their DNA. It's just remarkably awful."
— Michael Kozak, head of the State Department's human rights and democracy bureau
Driving the news: The State Department's report also called out various human rights abuses in Saudi Arabia, adding that Washington Post journalist Jamal Khashoggi was killed by agents of the kingdom. The report also referenced "the arrest of at least 20 prominent women's rights activists, executions for nonviolent offenses, forced disappearances and torture of prisoners," per AP.
Go deeper: Saudi crown prince defends China's mass detention of Uighur Muslims
Go deeper