Flynn asks for sentencing delay after Mueller cooperation ends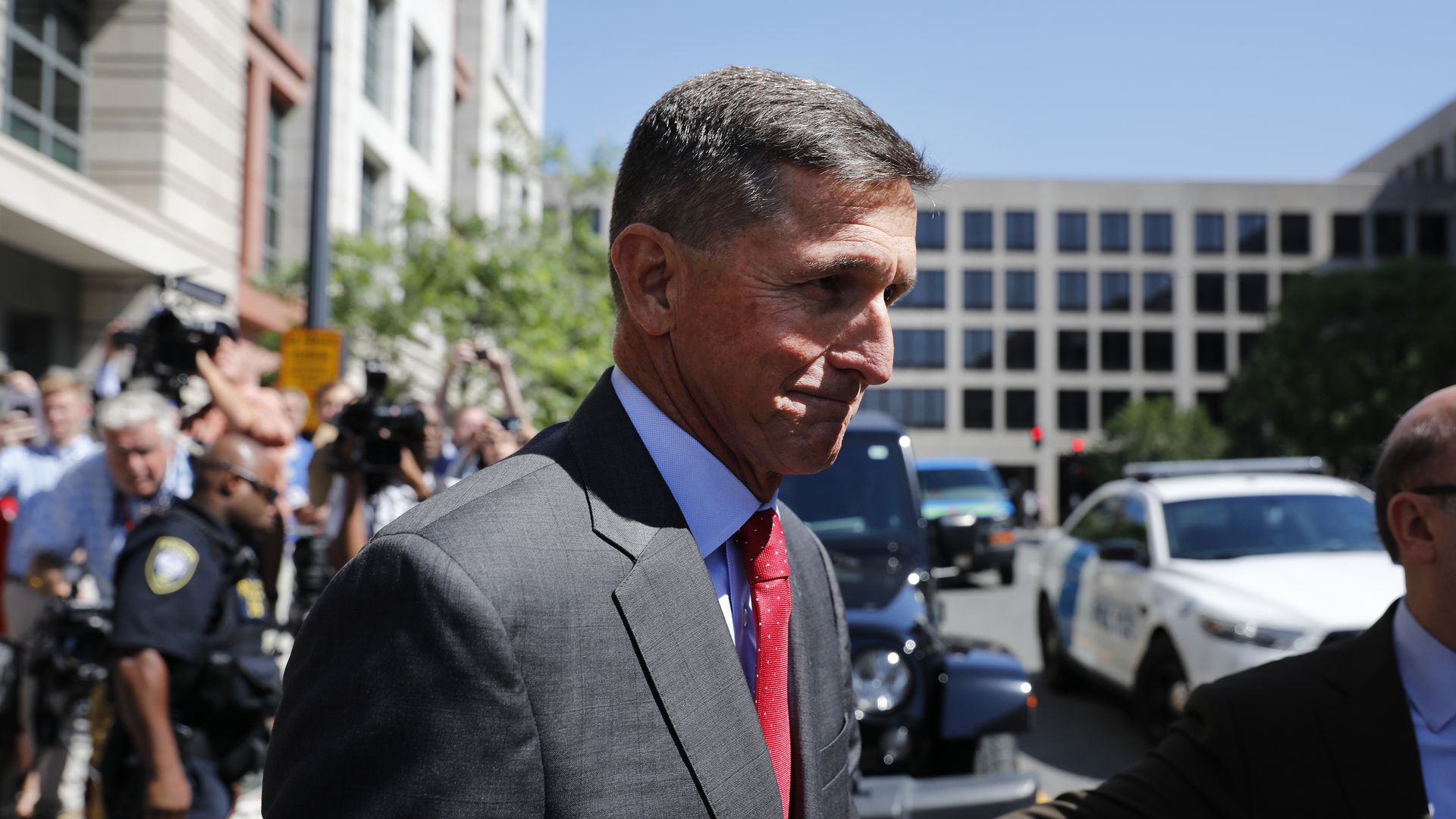 Former Trump administration national security adviser Michael Flynn's cooperation in the Mueller Russia investigation is complete but he is continuing to assist in a federal probe, according to a court filing Tuesday night.
What they're saying: "While the defendant remains in a position to cooperate with law enforcement authorities, and could testify in the EDVA case should it proceed to trial, in the government's view his cooperation is otherwise complete," special counsel Robert Mueller wrote in the filing, Reuters news agency reports.
Details: Flynn's lawyers asked in the joint status report for a 90-day delay to his sentencing, so he could cooperate with the federal investigation in the Eastern District of Virginia (EDVA) against his former business partner for unregistered lobbying on behalf of Turkey. Flynn had admitted during his plea hearing he had lobbied on behalf of the Turkish government, something he had previously denied.
The big picture: Flynn had previously requested his sentencing be delayed until his cooperation with Mueller was complete. He pleaded guilty in December 2017 to lying to the FBI in January of that year about the nature of his conversations with the then-Russian ambassador to the U.S.
Go deeper