New Zealand prime minister backs students' global climate strikes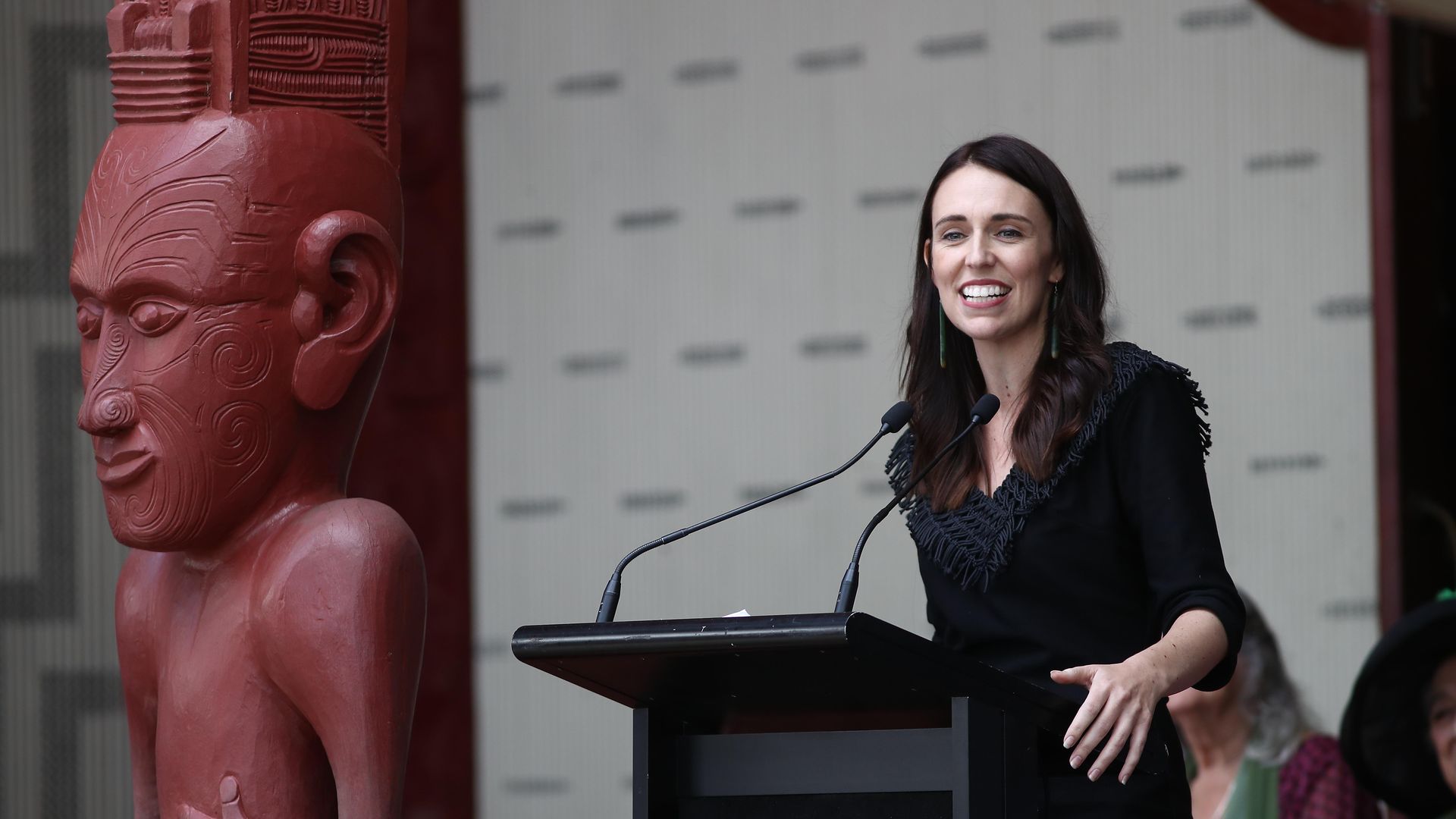 New Zealand Prime Minister Jacinda Ardern on Wednesday backed a youth movement pressing governments to act on climate change, ahead of student strikes in countries including the U.S. Friday.
What she's saying: "Don't underestimate the power of your voice," Ardern told students during a debate in the New Zealand capital, Wellington. "Too often we make this assessment that to make an impact we have to be of voting age. That is not the case."
Why it matters: Thousands of students in 71 countries plan to skip school Friday. Students in more than 100 U.S. cities plan to join the global strike action. The protests have been criticized by politicians including Australia's Prime Minister Scott Morrison, who said: "What we want is more learning in schools and less activism in schools."
Go deeper: Across Europe, students demand climate change action
Editor's note: This article has been corrected to remove a reference to Ilhan Omar, which originally incorrectly stated:
"Among the strike leaders in the United States is Isra Hirsi, the younger sister of Rep. Ilhan Omar (D-Minn.), who has also thrown her support behind the strikes. "
Go deeper