What Wall Street wants from Wells Fargo's testimony to Congress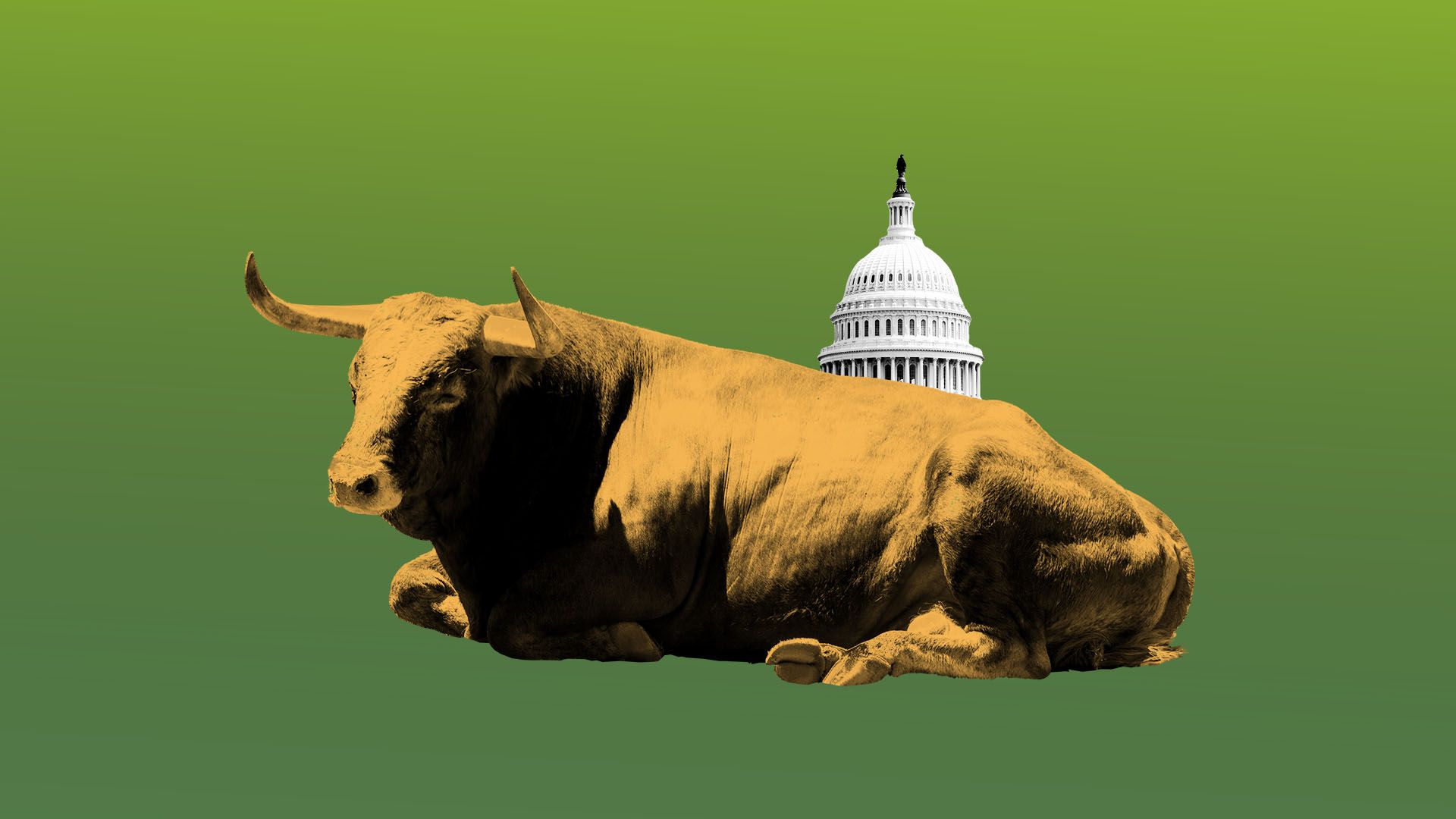 Wells Fargo CEO Tim Sloan will likely face a grilling today when he testifies before the House Financial Services Committee, led by Rep. Maxine Waters, but if history is any guide the hearing will make little difference to Wall Street.
What it means: It's the company's fourth appearance on the Hill since the bank's cross-selling scandal came to light in 2016. Previous hearings haven't moved its share price to the downside.
For example, when now-ousted CEO John Stumpf testified before the Senate Banking Committee in 2016, shares finished the day higher by 1.2%. When Sloan faced the same group of lawmakers a year later, shares closed up then too.
"The only thing [Wall street] wants to hear is silence. What they want to see is Wells Fargo going back to delivering the goods and no more headlines," Christopher Whalen, veteran banking analyst and founder of the Institutional Risk Analyst, tells Axios.
Wells Fargo has missed out on the broader bank industry's stock rally, thanks to a snowball of bad news and lost confidence in the company over the past few years, though Wells has outlined plans to clean up its act and improve company culture.
The big picture: But Wells' biggest obstacle has been the revelation in January that it will have to operate under the Fed's mandated asset growth cap for the rest of this year, longer than initially estimated.
That's a key issue Wall Street is watching and it's sure to come up in the hearing, but no new news is expected on that front.
Of note: Almost all of Wells Fargo's businesses are under investigation by a government agency, as the Wall Street Journal points out.
The bottom line: The appearance before Congress will likely be contentious, and that will probably be the case when Sloan testifies again next month alongside the other big bank CEOs.
Bonus: Wells Fargo isn't apologizing this time in its opening statement. Unlike in previous testimonies by Sloan and his predecessor, the words "sorry," "apologize" and "regret" are notably missing from today's planned remarks to Congress.
Go deeper: Maxine Waters targets global banks with Financial Services shakeup
Go deeper