What matters in Trump's budget: Health care edition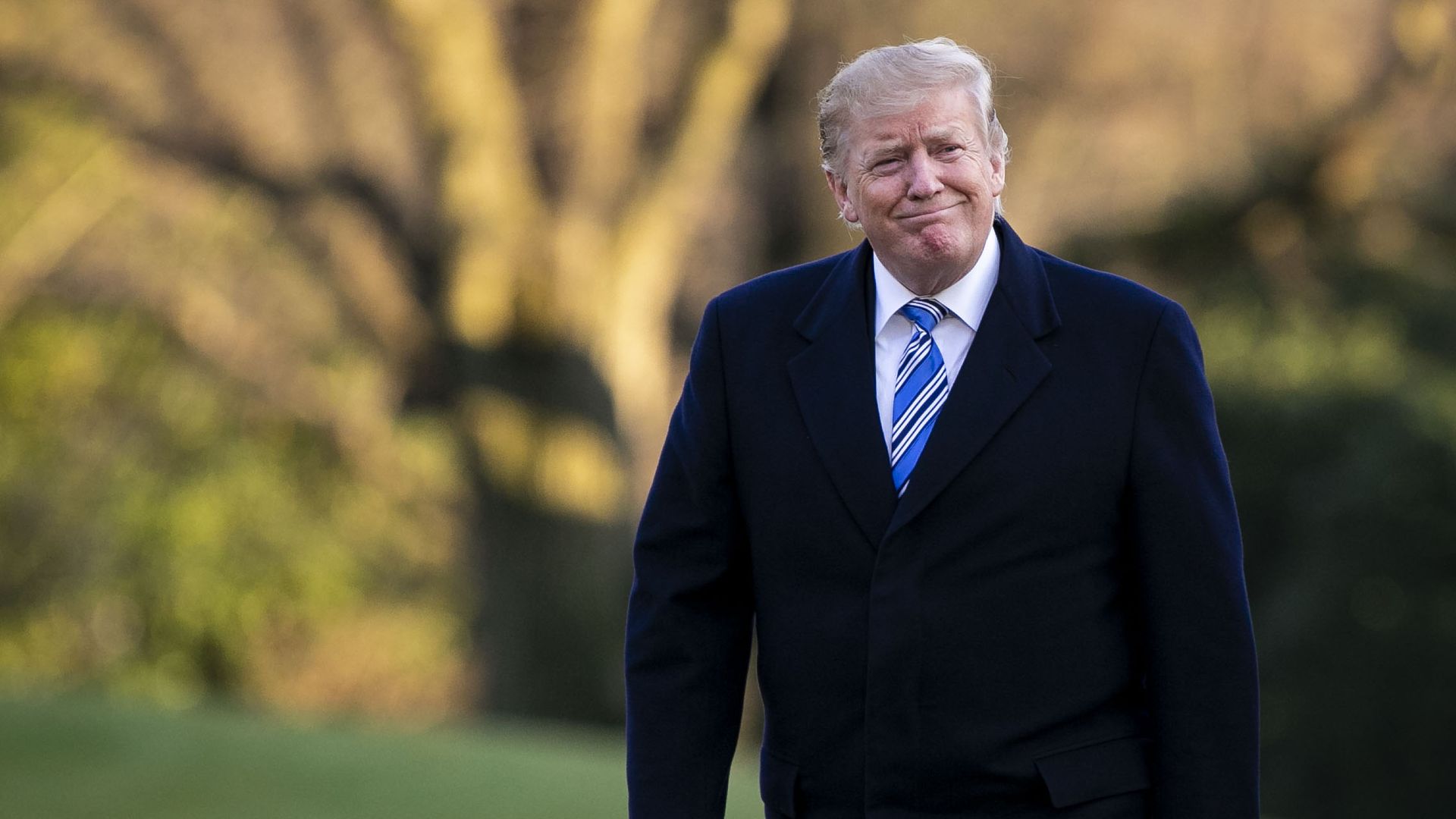 Presidential budget proposals — all of them, no matter the president — are aspirational. They are not bills with the potential to be signed into law; they are statements about an administration's priorities.
Between the lines: With that in mind, here are the health care highlights from the budget proposal the White House released yesterday.
Things that only matter politically:
The budget still embraces Republicans' failed repeal-and-replace policy, including its enormous Medicaid cuts.
That's not going anywhere in Washington, but it'll be a big deal for Democrats on the 2020 campaign trail.
Ideas to watch:
Trump's budget proposes big payment cuts for brand-name drugs that enter into "pay for delay" settlements — agreements in which they pay a potential generic competitor to stay off the market, which keeps other generics at bay, too.
It proposes an annual fee on e-cigarette makers to help fund FDA regulation of their products. Cigarette companies already pay such a fee.
And it calls for capping seniors' out-of-pocket drug costs.
The details:
Budgets are about money, and this one would cut several HHS offices.
The National Institutes of Health would lose almost $5 billion (Congress will never go along with that), while the FDA would get a slight bump.
HIV/AIDS activists praised the budget for including nearly $300 million toward Trump's plan to "eliminate the HIV epidemic" within the U.S., but criticized its proposed cuts to housing and other social services, as well as international HIV prevention efforts.
What's next: HHS Secretary Alex Azar heads to Capitol Hill for hearings on the budget today (before House Energy and Commerce), tomorrow (House Appropriations) and Thursday (Senate Finance).
Go deeper: Trump proposes record $4.75 trillion budget, with $8.6 billion for border wall
Go deeper