Theresa May's Brexit plan suffers another defeat as deadline looms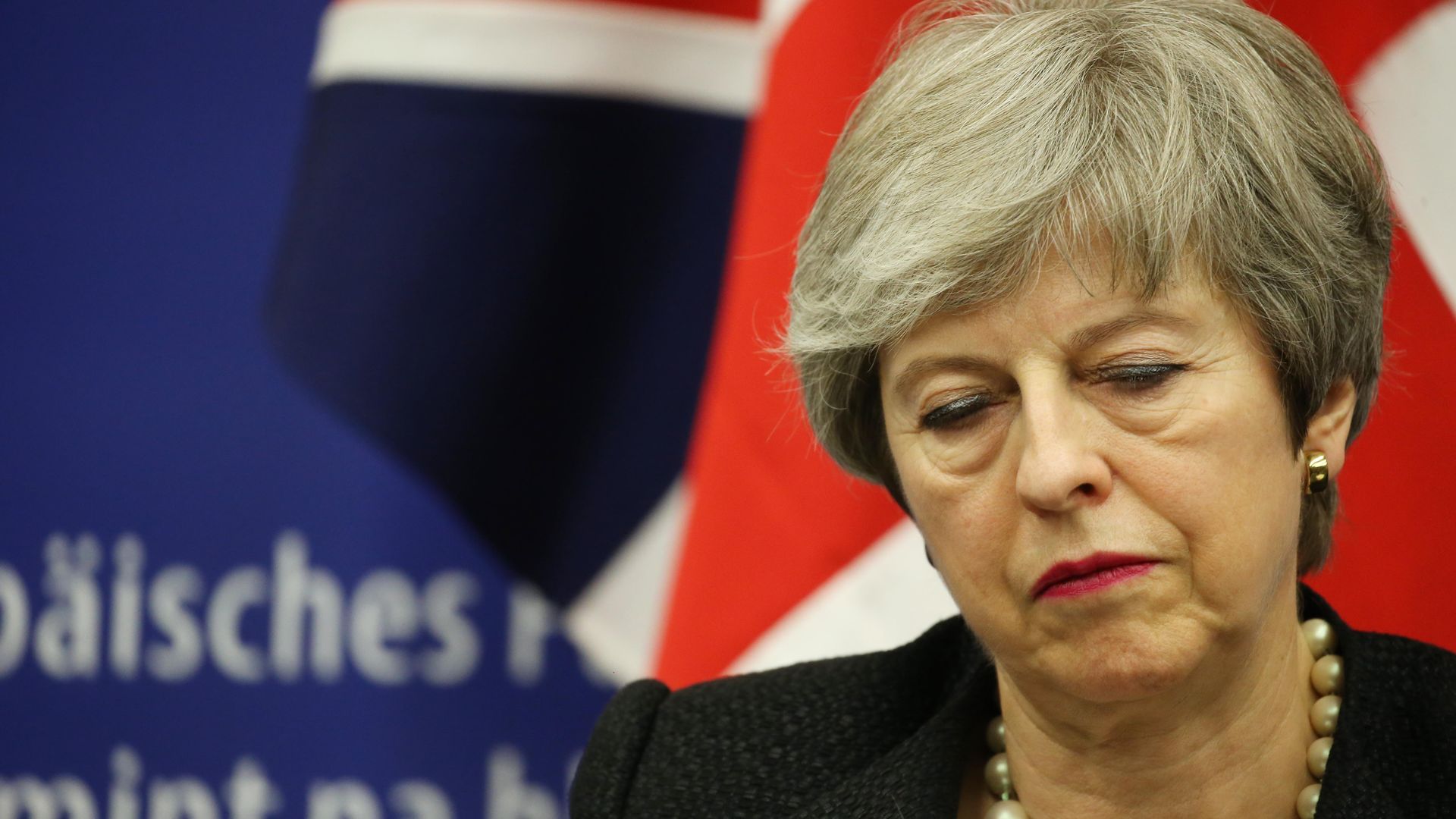 U.K. Prime Minister Theresa May, who spent weeks scrambling to make last-minute tweaks to her Brexit agreement with the European Union, saw her plan defeated once again in Parliament today. The margin was 242 to 391.
Why it matters: We are just 17 days away from "Brexit Day," when the U.K. is scheduled to leave the EU, and nowhere close to a deal. May has said she'll put forward two additional votes in the coming days — one on a so-called "no deal" Brexit, which is likely to fail, and one asking her to seek an extension to the negotiating period, which is likely to pass. Getting the EU to agree to an extension will be tricky, though, and pushing back the deadline won't get May any closer to a parliamentary majority.
The latest: Speaking through a hoarse voice after the result, May said she "profoundly" regrets that "the best and in fact the only deal available" was voted down. She announced that a vote on "no deal" would be held tomorrow, and said she would not pressure Conservative members to vote one way or the other.
May continued: "Let me be clear, voting against leaving without a deal and for an extension does not solve the problems we face. The EU will want to know what use we mean to make of such an extension, and this House will have to answer that question." When May mentioned the scenarios, the idea of a second referendum was answered with cheers from one side and jeers from the other.
Labour leader Jeremy Corbyn spoke next, and said May must accept that her deal "is dead." He added: "The prime minister has run down the clock and the clock has run down on her," and suggested a general election might be needed to break the deadlock.
Go deeper: Everything you need to know about Brexit
Go deeper