May's desperate push to avoid another Brexit defeat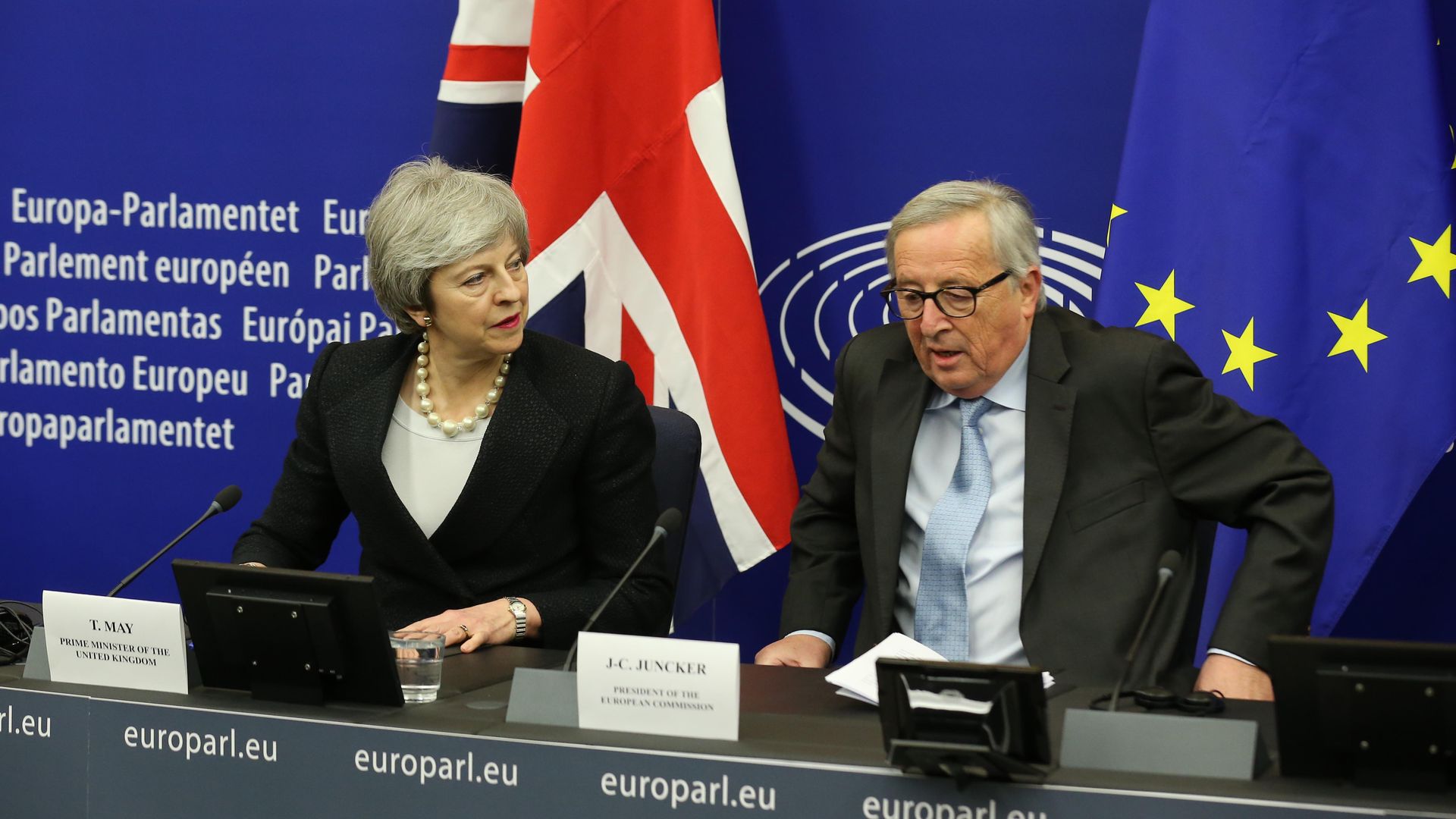 U.K. Prime Minister Theresa May and European Commission President Jean-Claude Juncker say they've agreed to some last-minute tweaks to the Brexit deal May will attempt to pass through Parliament tomorrow. It's unclear whether anything has really changed.
Between the lines: May is desperate to convince the Brexiteer wing of her party that the so-called "Irish backstop" won't keep the U.K. in a kind of permanent limbo after it officially leaves the EU, which is set to happen on March 29. She's also desperate to avoid a repeat of the humiliating defeat she suffered in January, when her (almost identical) plan failed by the largest margin in modern parliamentary history.
What's next: If May's plan fails again, as expected, then barring any scheduling changes...
She will allow a vote Wednesday on a so-called "no deal Brexit." That would almost certainly fail. Next, she'd put up a measure calling on her to seek an extension to the negotiating period. That would likely pass.
Even a delay is "not that straightforward," Sir Peter Westmacott, a former U.K. ambassador to the U.S., said today on an Atlantic Council briefing call. May will want the shortest-possible delay. The Europeans, who say they'll only grant one if given specific next steps, will likely add some conditions. Brexiteers, who fear a delay will lead to a second referendum, will go ballistic.
The bottom line: "We're in the middle of something at the moment that I think I'd have to call a political crisis," Westmacott said. He was speaking diplomatically.
Go deeper