Theranos documentary debut draws blood in Silicon Valley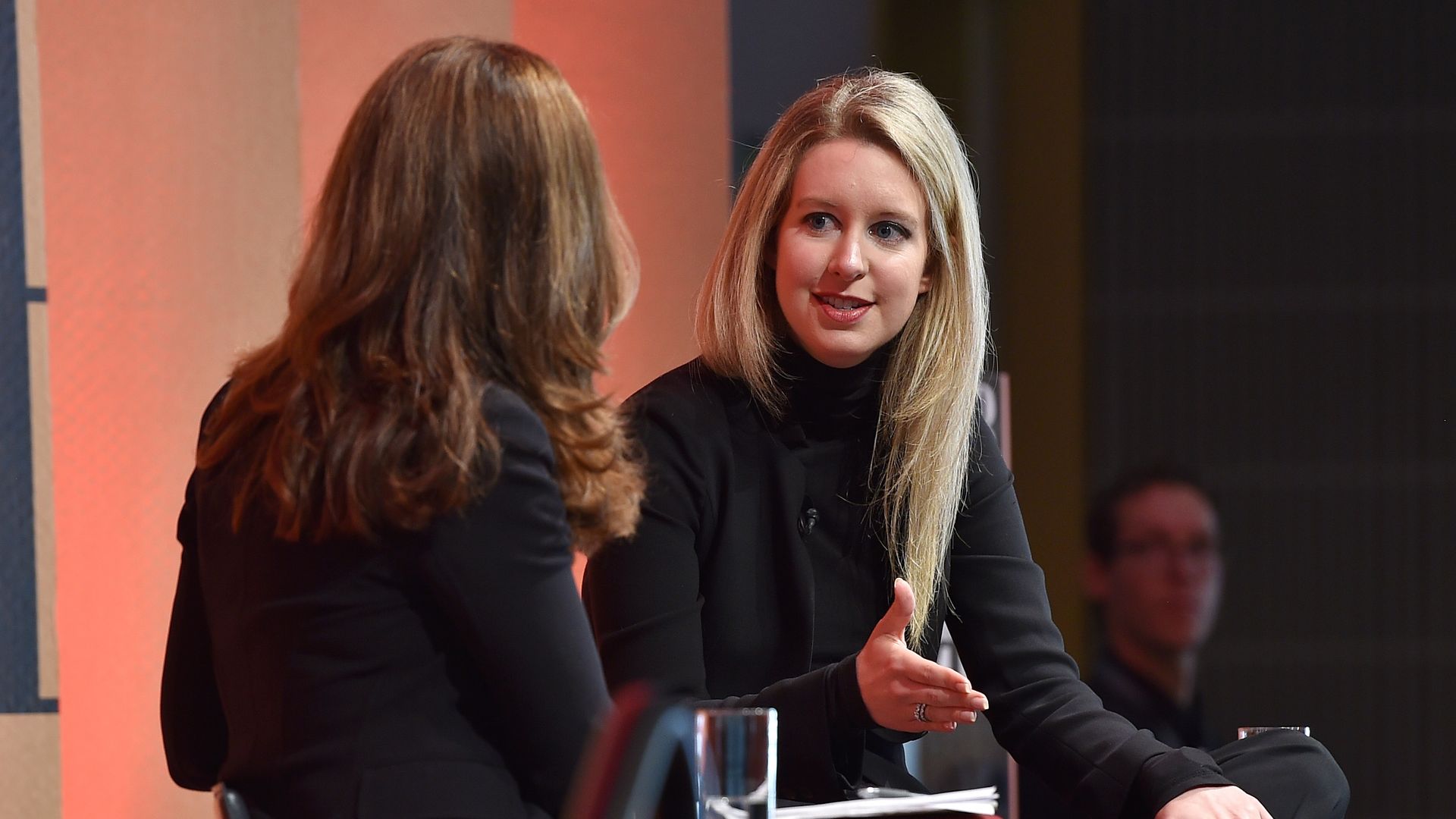 Having told the stories of Scientology, Enron, and Steve Jobs, filmmaker Alex Gibney knows something about captivating personalities and the power of persuasion.
In his latest film, Gibney and his colleagues take on a subject that manages to combine elements of all three prior subjects — Theranos' Elizabeth Holmes.
During an on-stage Q&A after the Silicon Valley premiere of "The Inventor," I had a chance to ask Gibney where Holmes fits in, as we spoke in front of a packed auditorium at Lucasfilm's offices in the Presidio.
"If you really look at it hard, what [Holmes] shared with [Jobs] was that she was a magnificent storyteller," Gibney said.
Unlike Apple co-founder Jobs, whom Holmes idolized, Gibney said the Theranos CEO didn't surround her herself with people who were willing to give her bad news.
"I think Elizabeth was very much a prisoner of belief," he said.
Yes, but: Fellow panelist Phyllis Gardner, with whom Holmes shared her initial idea while she was still a student at Stanford University, had harsher words: "I think she's a sociopath, I think she's a liar of the deepest kind."
More than anything, Gardner expressed anger at Holmes for her actions. "I think it's been devastating for women," Gardner says of her possible impact on the ability for female entrepreneurs to be taken seriously.
Both in the movie and during the on-stage panel, Gardner also pointed out that Holmes' biggest blind believers were older men. "It's so crazy that she had this wizardry over them," she said on stage.
The big picture: Since the Wall Street Journal published its first report on the company's misleading practices in October 2015, Theranos has become the poster child for Silicon Valley's worst frauds.
And the HBO premiere drew quite the crowd, including a wide range of executives, venture capitalists and reporters.
Among those in attendance were Salesforce CEO Marc Benioff and wife Lynne, along with rapper-turned-investor MC Hammer (whose song "U Can't Touch This" was featured in the film), eager to watch the new movie.
Go deeper: Silicon Valley, get ready for your closeup
Go deeper