Scoop: Oil producer EOG Resources commits to methane target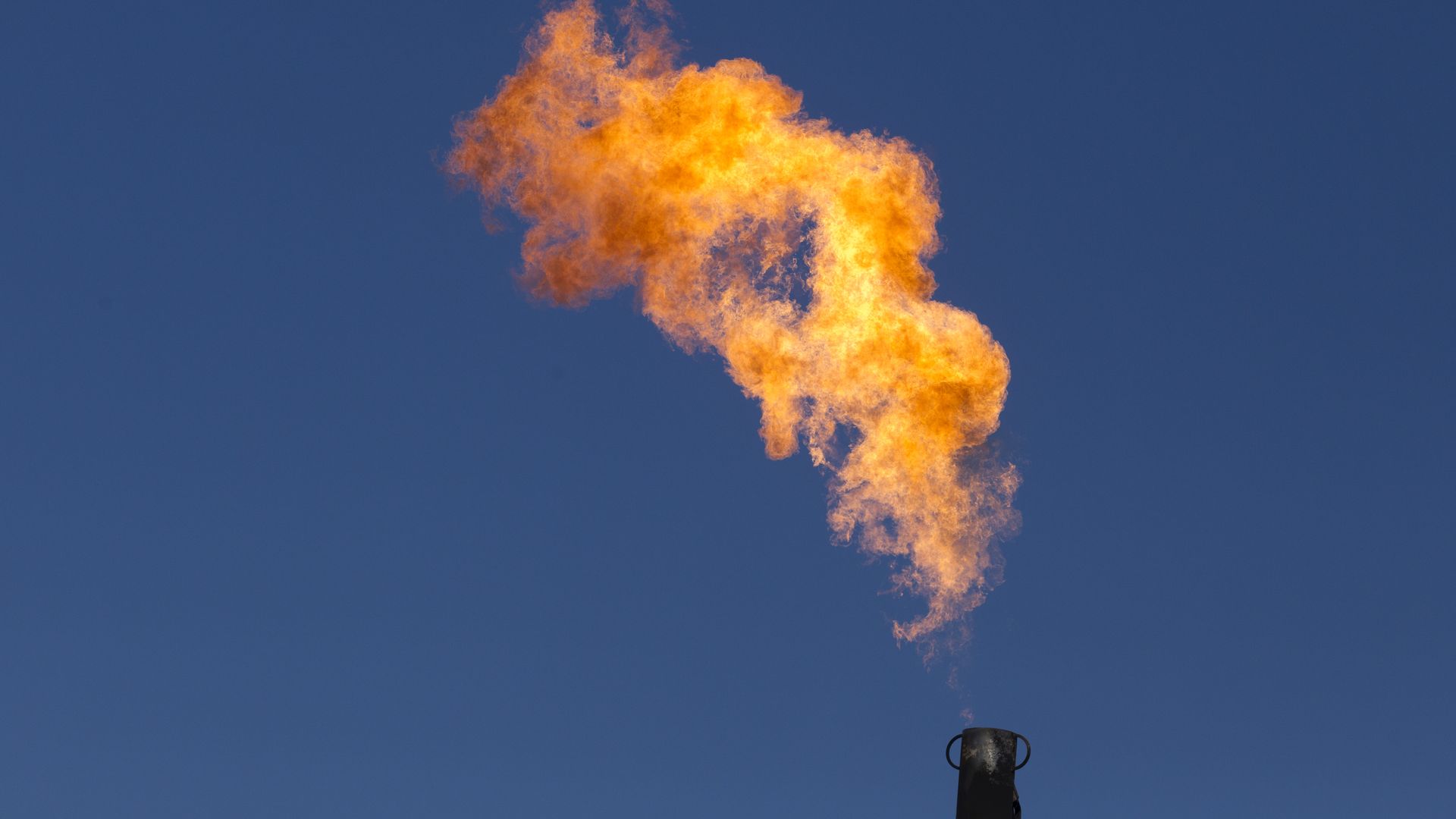 HOUSTON — Facing investor pressure, one of America's biggest oil producers has committed to setting targets to reduce emissions of methane, a potent greenhouse gas, from its oil and gas wells.
Why it matters: The move by Houston-based EOG Resources represents the latest in a growing trend of oil companies working with investors on increasing transparency and commitment to addressing climate change.
The big picture: Annual shareholder meetings are becoming an alternative battleground between big companies and climate change as government policy on the matter retreats under President Trump. It's a hot topic here at the annual CERAWeek conference by IHS Markit, where executives of the world's oil and other energy companies have gathered.
The intrigue: Shareholders present resolutions to company executives that either are agreed upon before a vote or come to a vote by shareholders at annual meetings, most of which take place in the spring.
Sometimes, companies seek approval from the federal Securities and Exchange Commission, which governs the process, to omit resolutions.
Last year, EOG Resources successfully got the SEC to exempt a resolution put forth by its shareholders to reduce its greenhouse gas emissions, a similar proposal as the one EOG

has agreed to

this year. The move was

considered unprecedented

.
Details: The players are EOG Resources and Trillium Asset Management, which filed last year's rejected resolution and this year's accepted one. Trillium manages more than $2 billion in investments with a focus on sustainability. EOG is the biggest oil producer in Texas.
Trillium said in a notice posted on its website in January that EOG had committed to setting methane targets, so it was withdrawing its resolution. This development was previously unreported.
"Engaging EOG is a slow and incremental process. Year after year we are able to get them to take additional steps. So over the course of 2019 and 2020, we will be continuing to engage and getting that specificity into the targets," said Jonas Kron, director of shareholder advocacy at Trillium.
Kron said EOG has committed to setting qualitative targets this year and quantitative — or more concrete — targets next year.
A spokesman for EOG confirmed the announcement but didn't say when the targets would be issued or what they would be.
One level deeper: I first found this nugget tucked away in a new report out today by a few nonprofit groups working on greater transparency and more action on climate change and other issues via the shareholder process.
Go deeper:
Go deeper