Russian warning on arms control collapse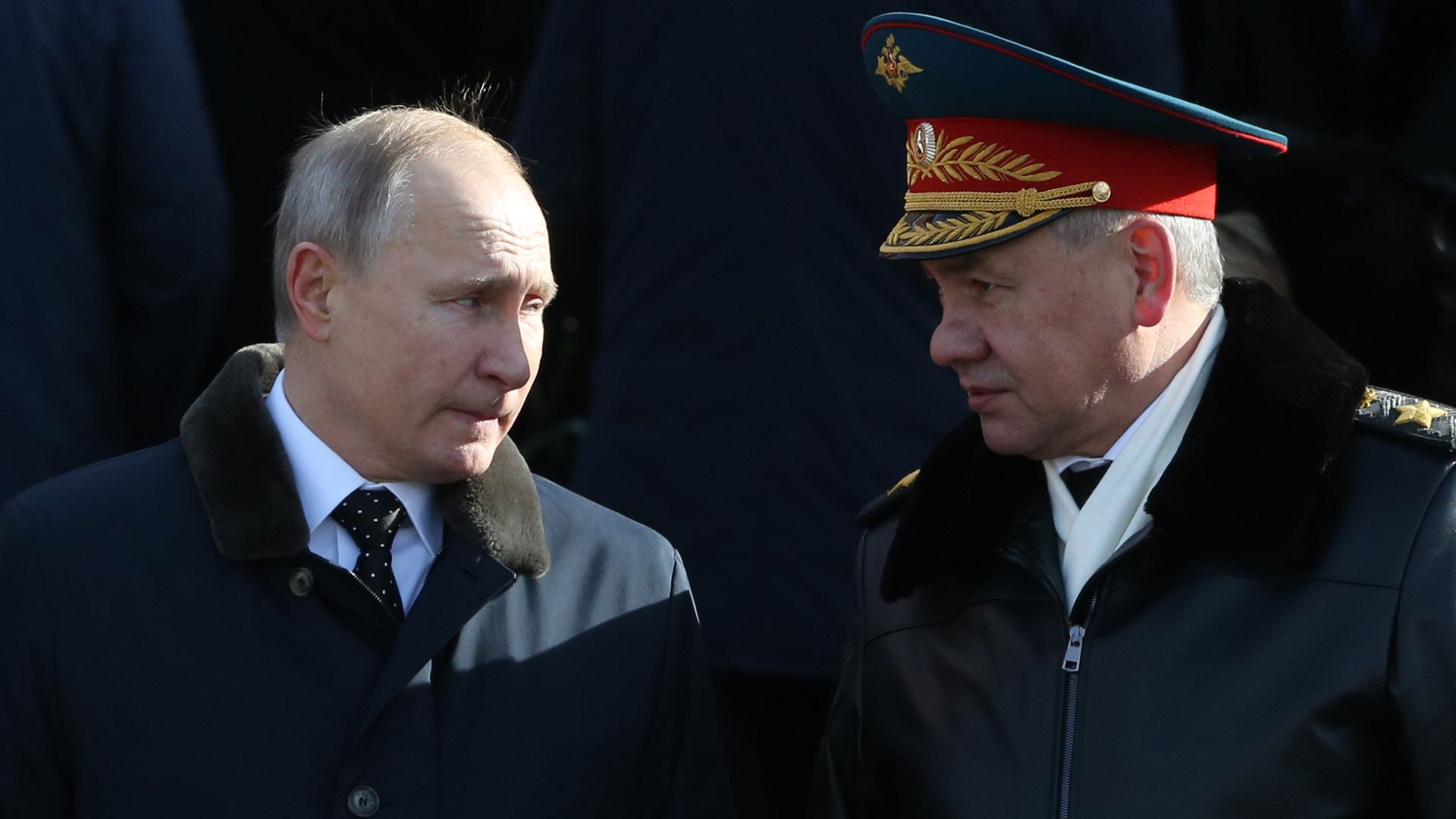 Russia's ambassador to the U.S., Anatoly Antonov, said today at the Carnegie Endowment's nuclear policy conference that Moscow would reject a last-minute extension to the New START arms control treaty under a new U.S. administration. The treaty expires in February 2021.
Why it matters: President Trump is withdrawing the U.S. from the landmark Intermediate-Range Nuclear Forces (INF) Treaty, and there's a real chance that New START — a far more significant treaty that limits nuclear warheads and delivery systems — could be next. President Trump has called it a "bad deal," and national security adviser John Bolton was among the treaty's chief critics when it was being negotiated by Barack Obama.
Antonov was the lead Russian negotiator on New START. He noted the opposition of some "prominent political figures in Washington" and said Russia was still "looking for a final decision about whether Washington needs this treaty or not."
He said Russia has serious concerns about how some aspects of the treaty are being implemented, and considers serious dialogue essential "before we put our signature to any document."
Thus, if a new administration came in and was prepared to extend New START in its first days in office to beat the deadline, Antonov said, Russia would decline.
Jim Miller, a former U.S. nuclear negotiator and president of Adaptive Strategies, said not only is there "no certainty at all that this administration would agree to an extension," it could actually "put a gun to the head" of the treaty to gain leverage with Congress.
Worth noting: Antonov put on a bit of a show. The temperature rose a bit in the room (filled with nuclear security experts) when he claimed Russia did "everything in our power" to save the INF treaty.
In his version, the U.S. wanted to kill the treaty because of concerns about China's arsenal, so it created a "fairytale about some so-called Russian missile."
Both the Obama and Trump administrations accused Russia of violating the treaty.
Go deeper