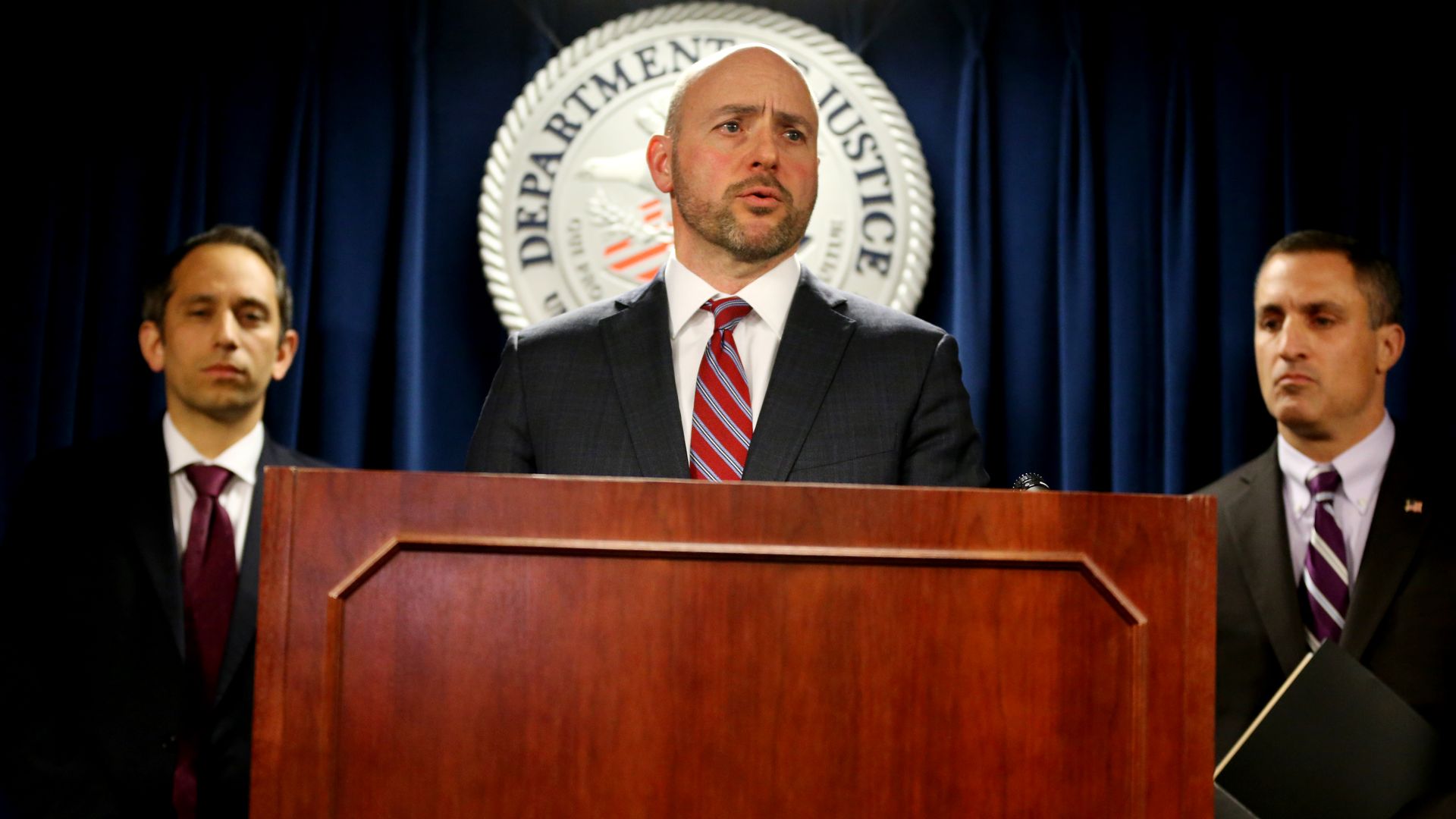 Tuesday's cheating allegations will make a blockbuster movie script: Rich, privileged people trying to cheat their way through the system, complete with over-the-top efforts to conceal their alleged actions from their children and a dash of celebrity to boot.
Details: The alleged crimes uncovered by Operation Varsity Blues, as the FBI dubbed it, "included cheating on entrance exams, as well as bribing college officials to say certain students were coming to compete on athletic teams when those students were not in fact athletes," the Washington Post reported.
"Numerous schools were targeted, including Georgetown University, Yale University, Stanford University, the University of Texas, the University of Southern California and UCLA."
College coaches were in on it at some of these schools, taking huge kickbacks to pass off students as recruits, the indictments allege.
Axios Sports editor Kendall Baker notes: On the heels of the college basketball recruiting scandal, in which college coaches paid bribes to the parents of top high school athletes, we now have the rich parents of mediocre (at best) high school athletes paying off college coaches.
The indictments also allege parents actively hid their actions from their children, some of whom were reportedly unaware their admissions were unearned.
The scheme was allegedly coordinated by college admissions adviser William Singer, who used a nonprofit as a "slush fund" for bribes as the WashPost characterized it.
Why it matters: This was the "largest college admittance scam ever charged by the Department of Justice," U.S. Attorney Andrew Lelling said today.
"Thirty-three parents were charged ... prosecutors said there could be additional indictments to come," the N.Y. Times reported.
"The parents included the television star Lori Loughlin and her husband, the fashion designer Mossimo Giannulli; the actress Felicity Huffman; and William E. McGlashan Jr., a partner at the private equity firm TPG."
"We're not talking about donating a building ... we're talking about fraud," Lelling said.
The bottom line: These weren't victimless actions. It's likely that teens whose parents weren't allegedly paying millions to cheat the system were denied spots at these schools.
Go deeper: See the full list of people charged.
Go deeper