Mike Pompeo: U.S. withdrawing all diplomatic staff from Venezuela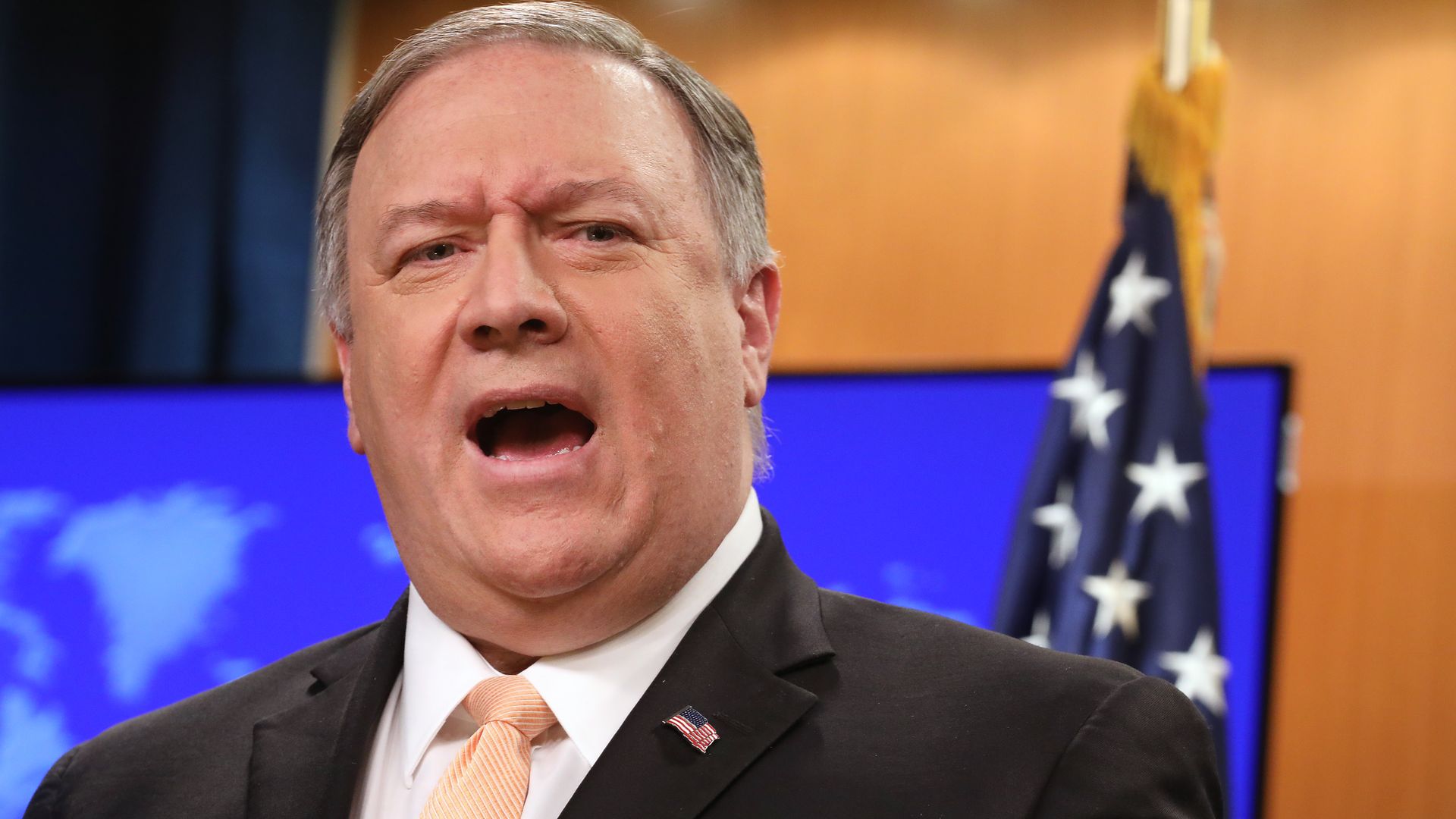 The United States will withdraw all remaining diplomatic staff from Venezuela this week, Secretary of State Mike Pompeo said Monday night.
The big picture: The U.S. is calling for a regime change in Venezuela and it has previously raised concerns for the safety of Americans in the country. In a televised address Monday night, Venezuela's President Nicolás Maduro accused President Trump of plotting to have him overthrown and he reiterated his claims that the U.S. was behind the power outages that have crippled the country, the Guardian reports. "The United States' imperialist government ordered this attack," Maduro said.
Go deeper