Exclusive: Lawsuit says Johnson & Johnson was opioid "kingpin"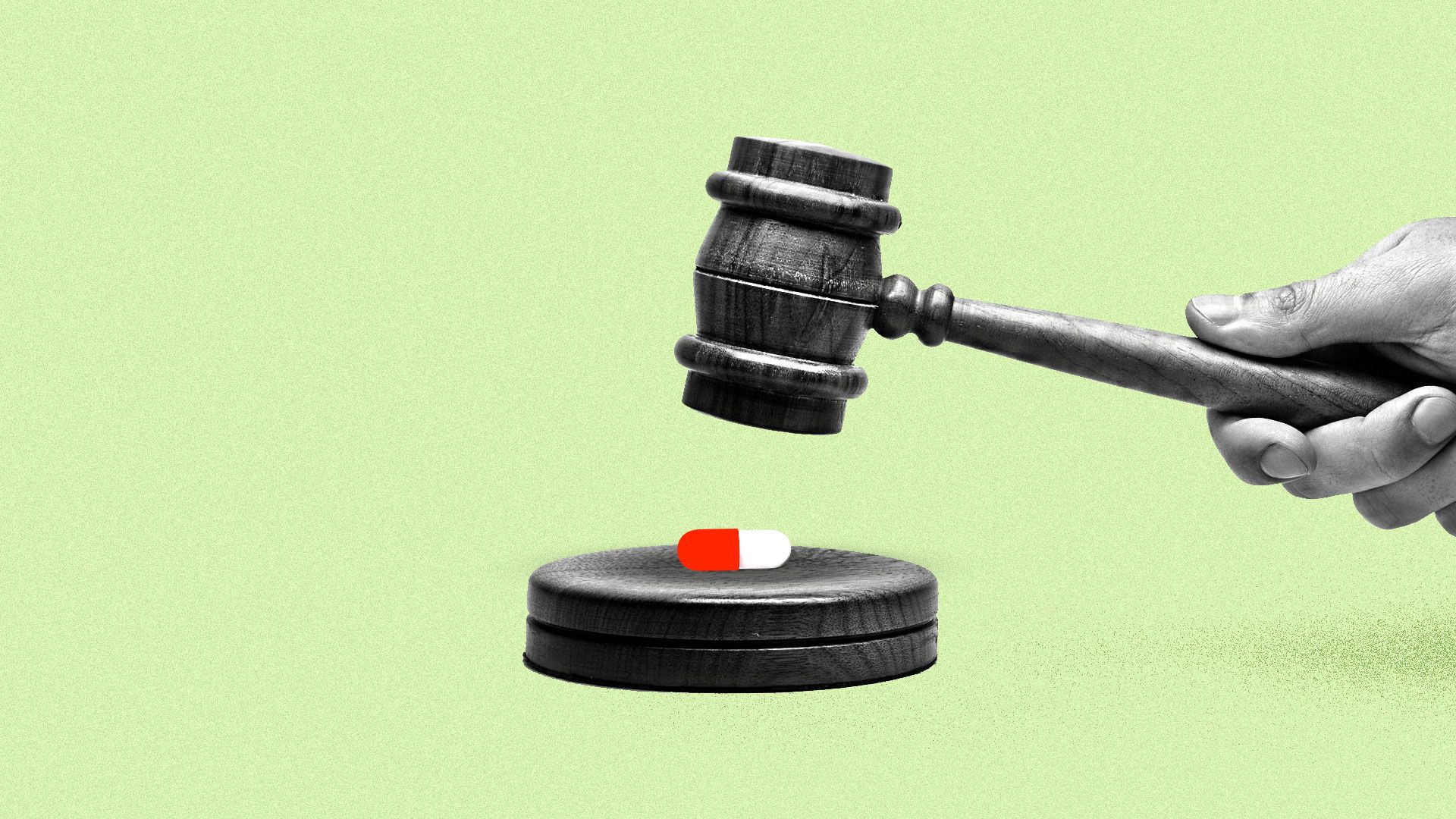 Johnson & Johnson was the "kingpin" that fueled the country's opioid crisis, serving as a top supplier, seller and lobbyist, according to a state official leading the legal fight against the companies that helped create the crisis.
Why it matters: Purdue Pharma, which makes OxyContin, has been the main target so far in lawsuits. But court documents show attorneys general also are trying to cast a wider net, drawing more attention to J&J's role in the global opioid market.
Driving the news: The first big trial of the opioid epidemic is set to begin in May in Oklahoma. It will set the stage for similar litigation in other states, as well as the consolidated nationwide lawsuit that has been compared to the tobacco litigation of the 1990s.
The intrigue: Johnson & Johnson may be better known for selling Band-Aids and baby powder, but the company has an extensive history with prescription painkillers.
That's not all: Oklahoma is alleging J&J targeted vulnerable populations, including children and older adults, for painkiller prescriptions. The state also says J&J funded groups that aggressively advocated for easy access to opioids.
Because J&J divested its opioid businesses, Oklahoma's lawyers say, documents related to those activities aren't valuable trade secrets to J&J anymore, and therefore should be made public.
The other side: J&J urged the Oklahoma court to deny the attorney general's request, saying the state is seeking "sensationalistic headlines and to poison potential jurors."
The bottom line: Purdue Pharma has become the primary villain in the opioid litigation. But Oklahoma clearly sees J&J as another prime target.
Go deeper