Andrew Yang qualifies for first DNC debate with 65,000 unique donors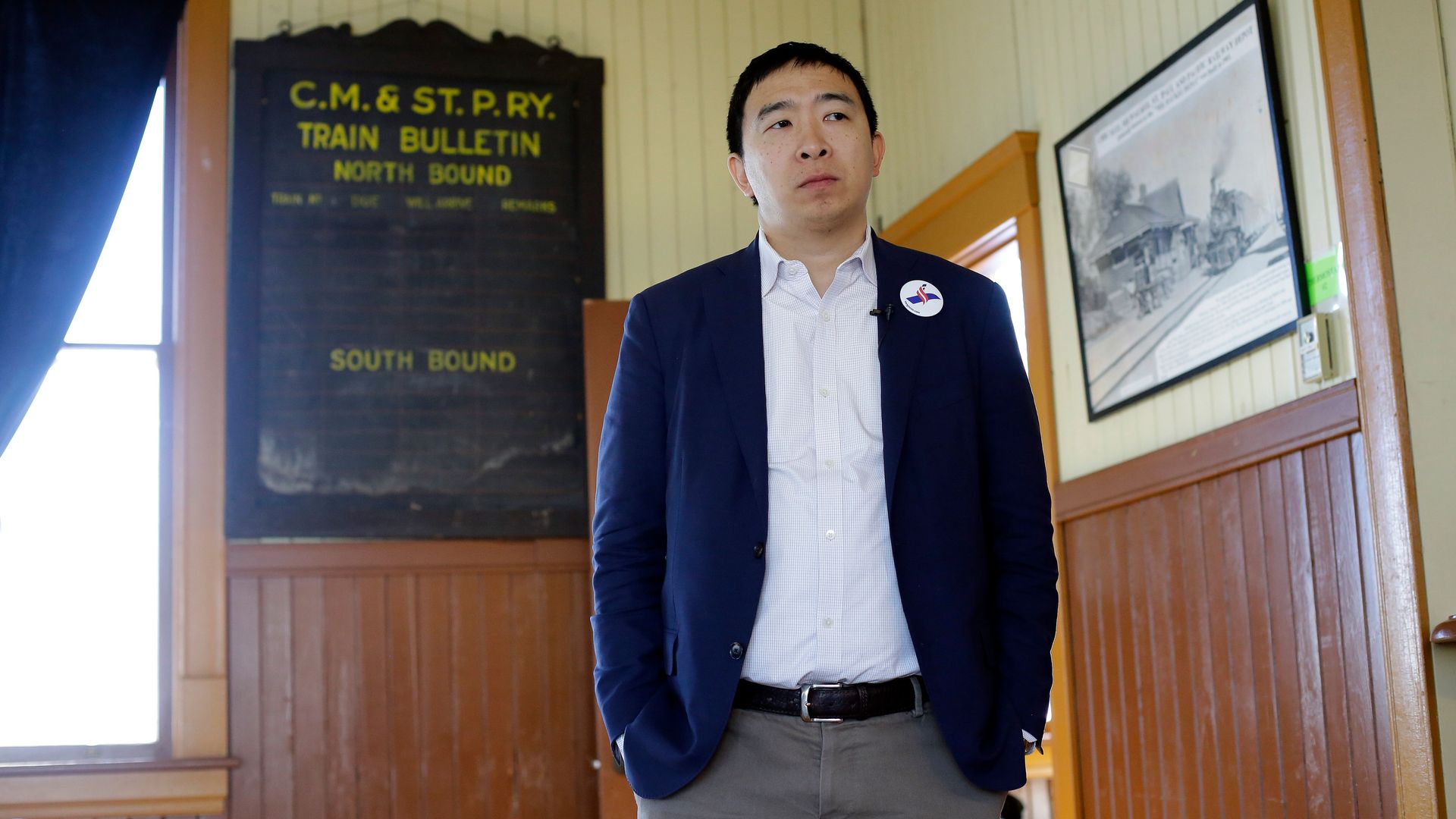 Andrew Yang, a former tech executive who founded Venture for America, announced Tuesday that he has qualified for the first round of the Democratic primary debate by raising money from more than 65,000 unique donors.
The big picture: Yang's top 3 policy concerns are universal basic income, Medicare for All and a "human-centered capitalism" approach to the economy. His proposal for universal basic income, his central campaign issue, is grounded in a belief that millions of jobs will be wiped away due to automation.
Go deeper