Trump proposes record $4.75 trillion budget, with $8.6 billion for border wall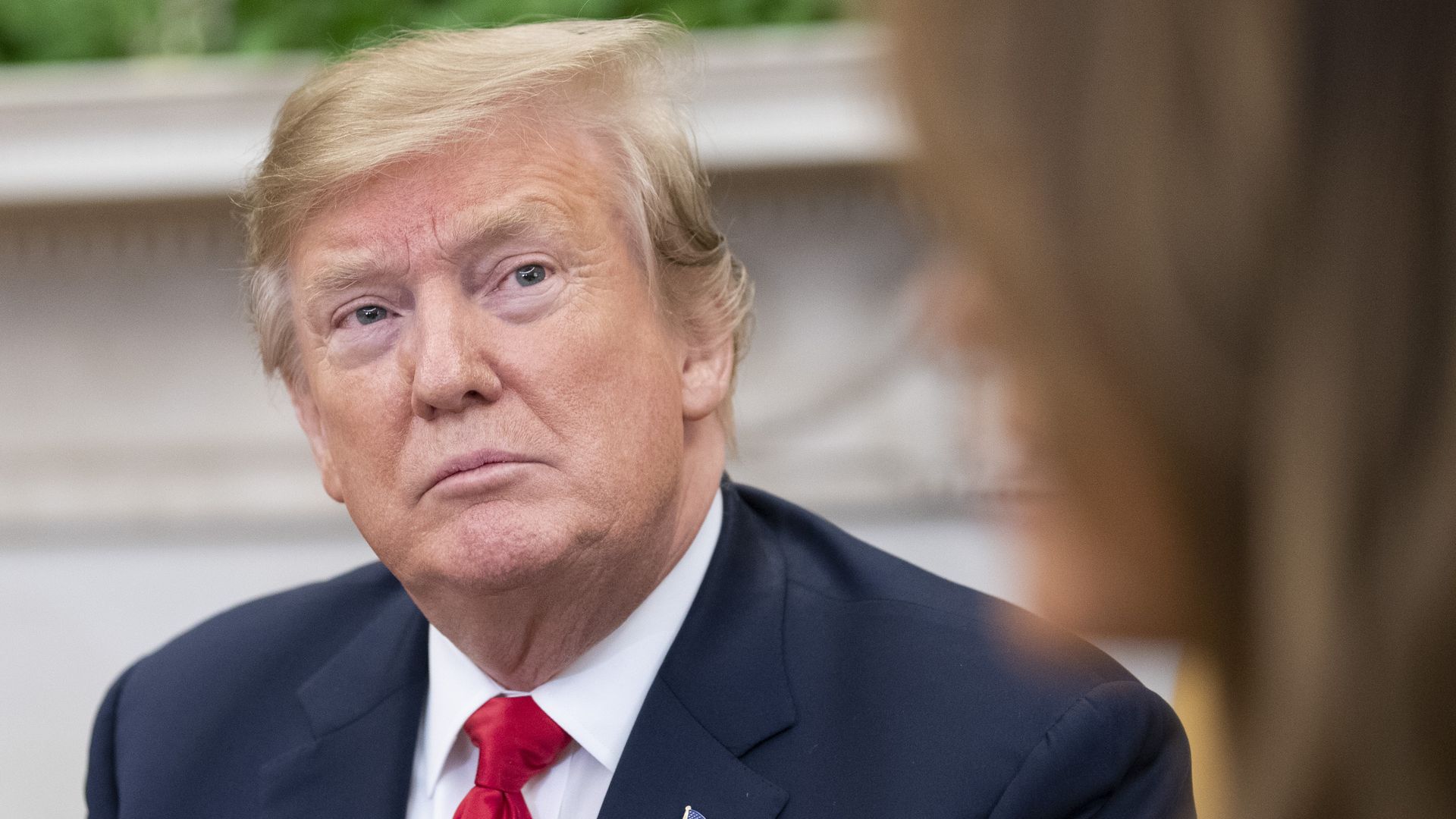 President Trump on Monday sent a record $4.75 trillion 2020 budget proposal to Congress, in which he called for a 5% increase in military spending, a $1.9 trillion cut to safety net programs and an additional $8.6 billion for his border wall.
Why it matters: Trump's budget won't balance for 15 years, and Capitol Hill will promptly reject this budget, as it does every year with every president. But the proposal nonetheless highlights the White House's priorities for 2020.
By the numbers: Trump's budget, the largest in history, would make cuts to the following programs and departments ...
Agriculture Department: -14.8%
State Department and other international programs: -23.3%
Interior Department: -11%
Education Department: -12%
Justice Department: -2.3%
Energy Department: -10.8%
Labor Department: -9.7%
Health and Human Services: -12%
Transportation Department: -21.5%
Environmental Protection Agency: -31%
Social Security Administration: -3.5%
Medicaid: $1.5 trillion in cuts over 10 years
Medicare: $845 billion in cuts over 10 years
These departments and programs would receive increases in funding ...
Commerce Department: +0.4%
National Nuclear Security Administration: +8.9%
Department of Homeland Security: +7.4%
Treasury Department: +1.5%
Veteran Affairs: +7.5%
NASA: +1.4%
Go deeper