Mayors urged to think like futurists at South by Southwest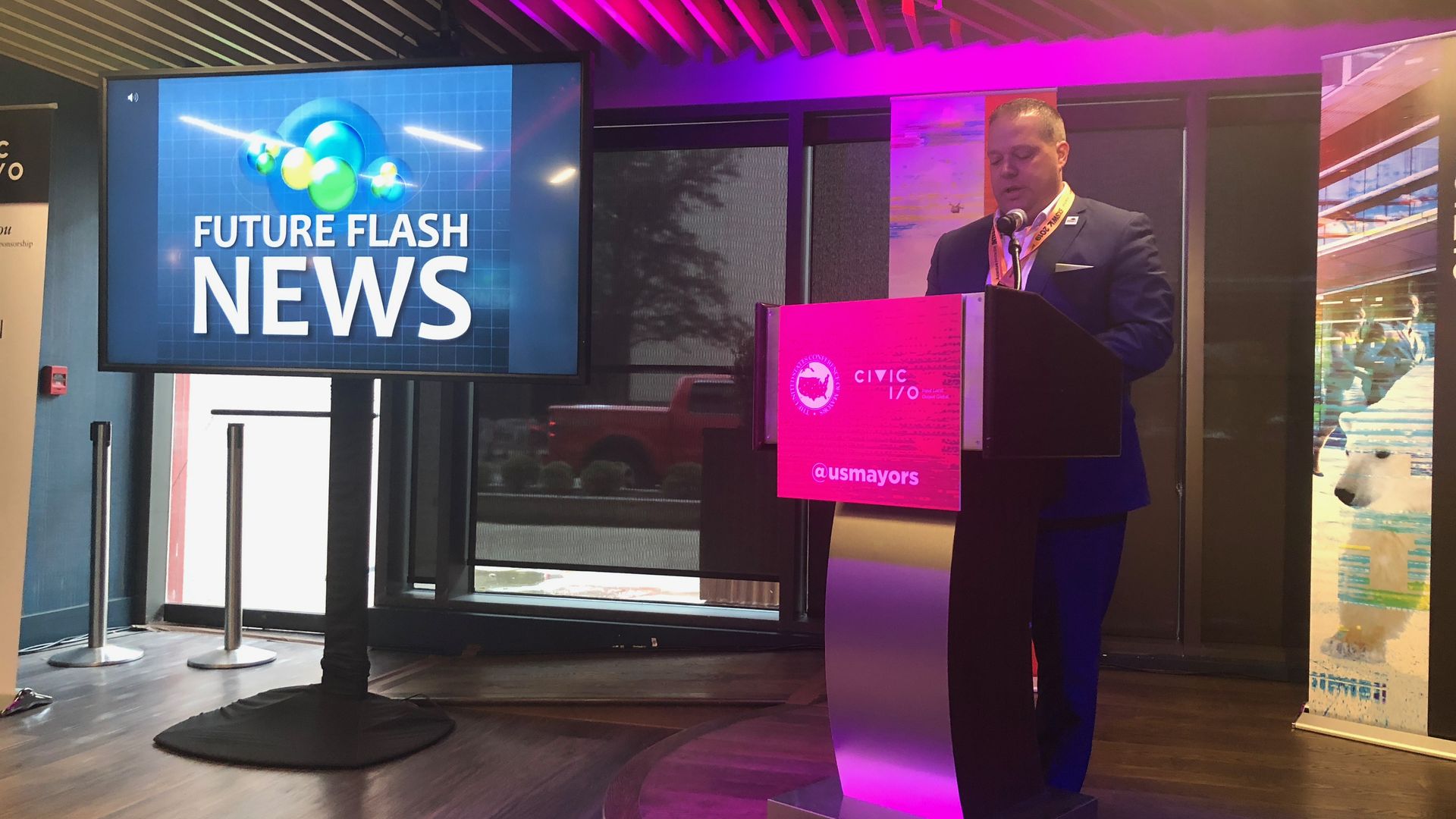 AUSTIN — The conversation about the future focuses on dazzling advances. And when it comes to the U.S., nearly all of that discovery is concentrated in superstar coastal cities, where the bulk of jobs, talent and wealth can be found.
But spending the weekend at the South by Southwest conference, I learned from mayors across the country that they feel stuck in the past. They said they are still grappling with questions like how to fill town squares after the exodus of retailers, and how to replace parking meters with apps if large parts of the local population doesn't use smartphones.
One solution, per Jake Dunagan of the Institute for the Future, is to get mayors to think like futurists.
What's happening: At the conference, Austin Mayor Steve Adler invited counterparts from 24 second-tier cities to have a chat. Over three days, futurists, architects and activists urged the mayors to think about the things that the superstar cities long ago began to figure out, like how to deal with the challenges brought on by innovation over the next decade.
One exercise, a game developed by the leaders of Carnegie Mellon's Situation Lab, took a lighthearted approach to weighty topics like AI, gentrification and autonomous tech.
I sat in on a brainstorming session between Mayors Steve Benjamin of Columbia, South Carolina, Tim Keller of Albuquerque, and Chris Cabaldon of West Sacramento, California. Their team was thinking of the most ambitious way to change zoning and jazz up their downtowns.
Cabaldon asked his teammates: In a world where people can increasingly get everything delivered to their doorstep, how do you get people out of their houses and preserve downtown as a gathering place?
What they came up with: Outlaw private vehicles downtown and eliminate the parking garage. In their place would be charging stations for public electric vehicles, places to eat and mingle, and food trucks parked in a long line.
In 2030, Benjamin said, "the last parking meter in the city will be gone."
Go deeper