Juan Guaido says 17 people have died in Venezuela's power cuts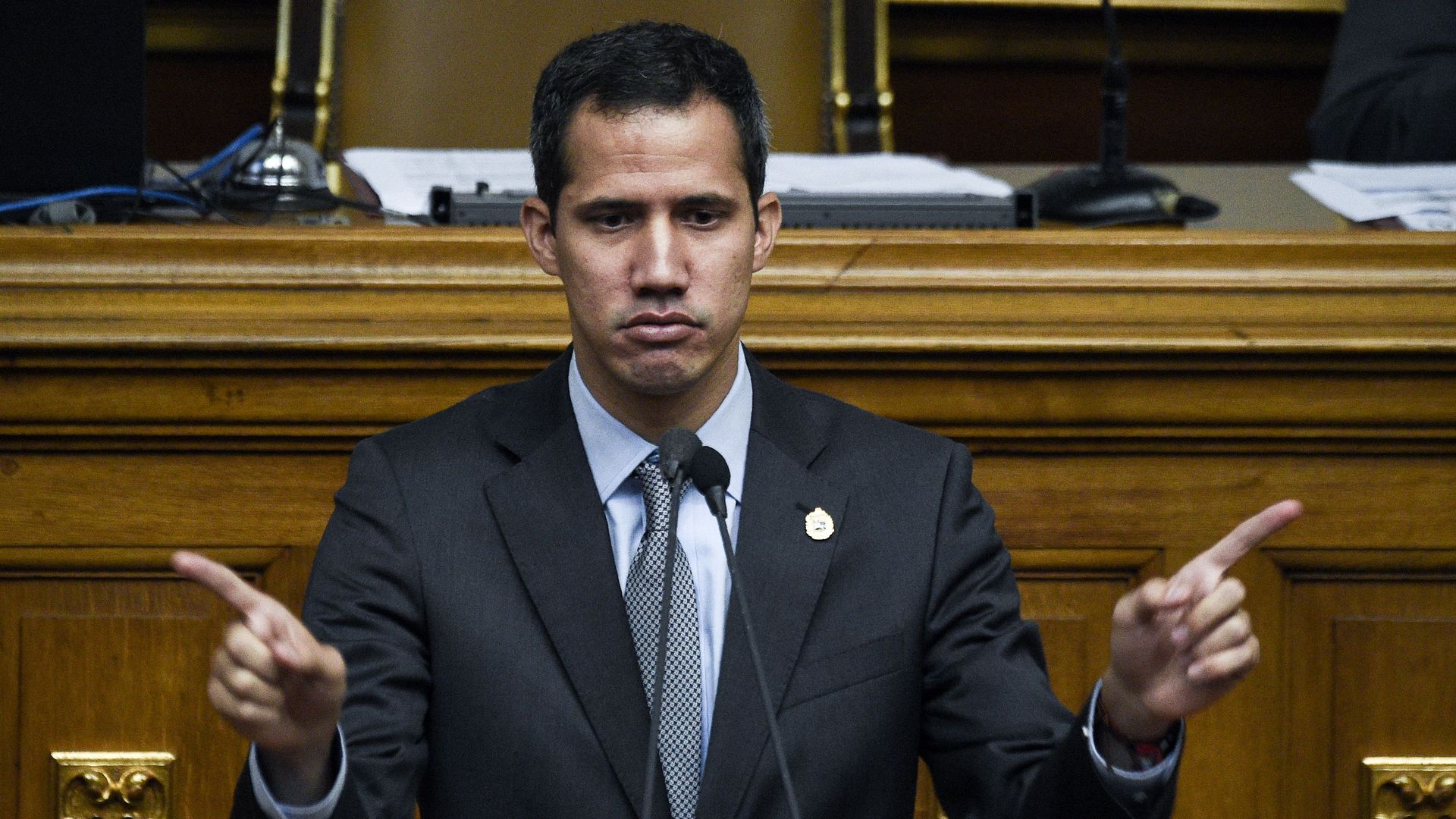 Venezuela's opposition leader Juan Guaido told CNN 17 people had died in power outages, as he accused President Nicolás Maduro's Government of their "murder," in an interview broadcast Sunday night.
What he's saying: "Venezuela has truly collapsed already," Guaido told CNN. "Imagine if in your country, you wake to the news that there's been four days without electricity because they steal from electricity plants and 17 people died. That's murder."
The other side: Maduro accused the U.S. and opposition of sabotage over the power cuts, though Venezuelan authorities have provided no proof of this.
What's next? Guaido plans to call for a "state of national emergency" in Venezuela's Parliament Monday.
Go deeper