Elizabeth Warren's trust-busting plan eyes Silicon Valley mergers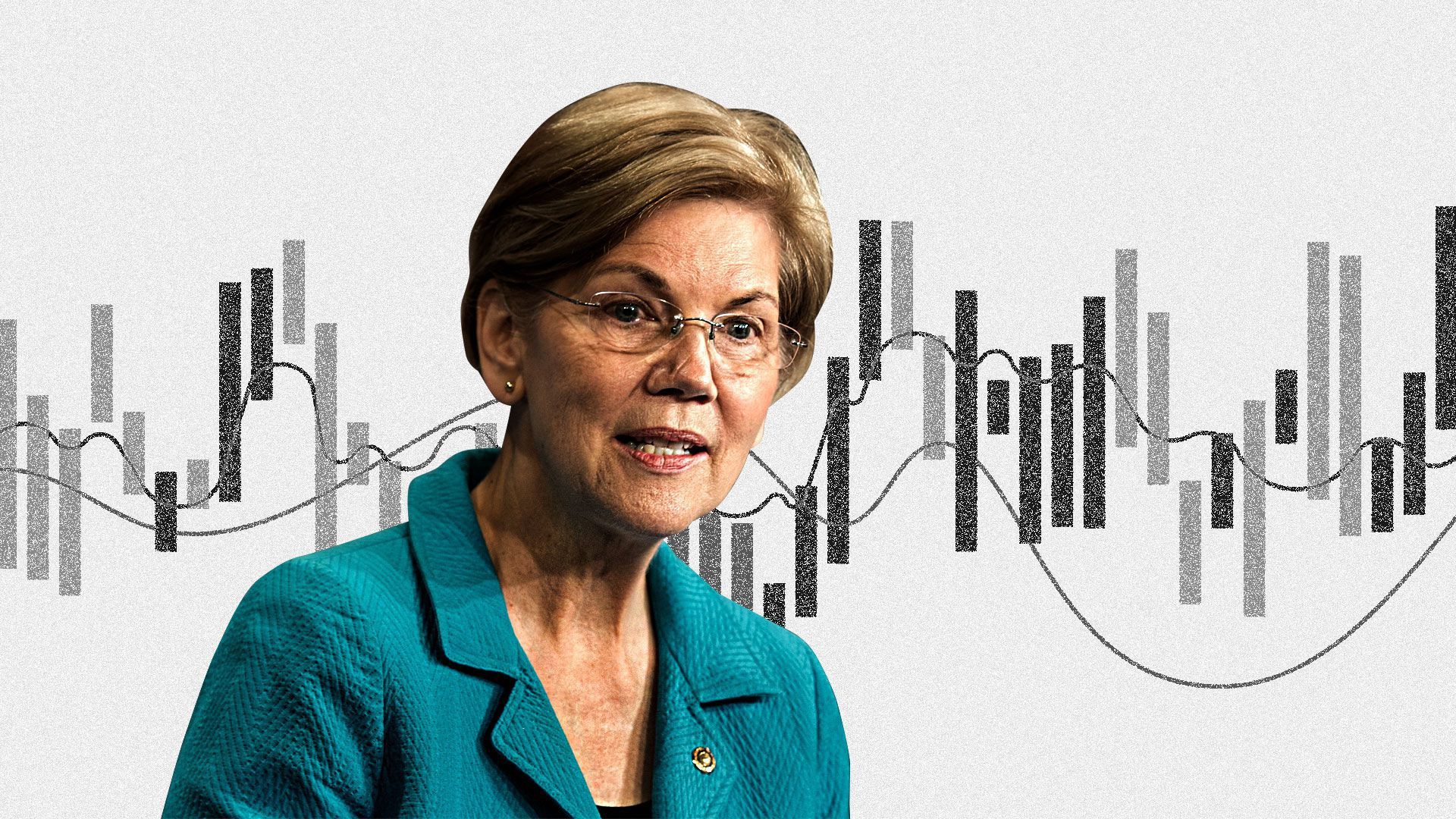 Presidential candidate Elizabeth Warren on Friday unveiled a tech trust-busting plan that would theoretically undo some of the past decade's most influential mergers, including Facebook's 2012 acquisition of Instagram, Google's 2007 deal for DoubleClick, and Amazon's 2017 purchase of Whole Foods Markets.
What to watch: Other companies affected could theoretically include Apple and Walmart, although Warren didn't explicitly call them out. Warren has repeatedly said on the campaign trail that she is a capitalist, not a socialist, but that she believes America's current application of capitalism is so lawless as to be counterproductive.
Silicon Valley, so far, is largely rolling its eyes. Warren remains a long shot to get the Democratic Party nomination, let alone win the presidency.
Even if elected, she couldn't implement her plan by fiat. She'd need congressional help for much of it, including approval for her hand-picked regulators, and inevitably she would face court challenges on forced divestitures.
President Trump expressed opposition to AT&T's Time Warner acquisition during the campaign and his DOJ sued to block the deal. He lost.
Big Tech believes that consumers are more concerned with privacy than with power.
I spoke to several tech deal-makers over the weekend, and none of them said that Warren's plan is causing even a tentative hiccup in their active pipeline.
But, but, but: Donald Trump was a long shot to get the Republican Party nomination, let alone win the presidency.
There well could be congressional support for such a plan if Democrats take control of both chambers, particularly given that it's really a tech-targeted version of the "Better Deal" plan released in mid-2017.
Courts are currently hamstrung a bit by current antitrust law, which hasn't been updated much since J.P. Morgan was known more as a person than as a bank. Change the laws, change the rulings.
Big Tech has been shown to have a tin ear when it comes to the consequences of its actions.
Tech deal-makers don't care if they close a merger tomorrow that gets unwound in three years. The advisory fees don't get refunded.
Go deeper