Dick Cheney rips into Mike Pence over Trump policies at Republican summit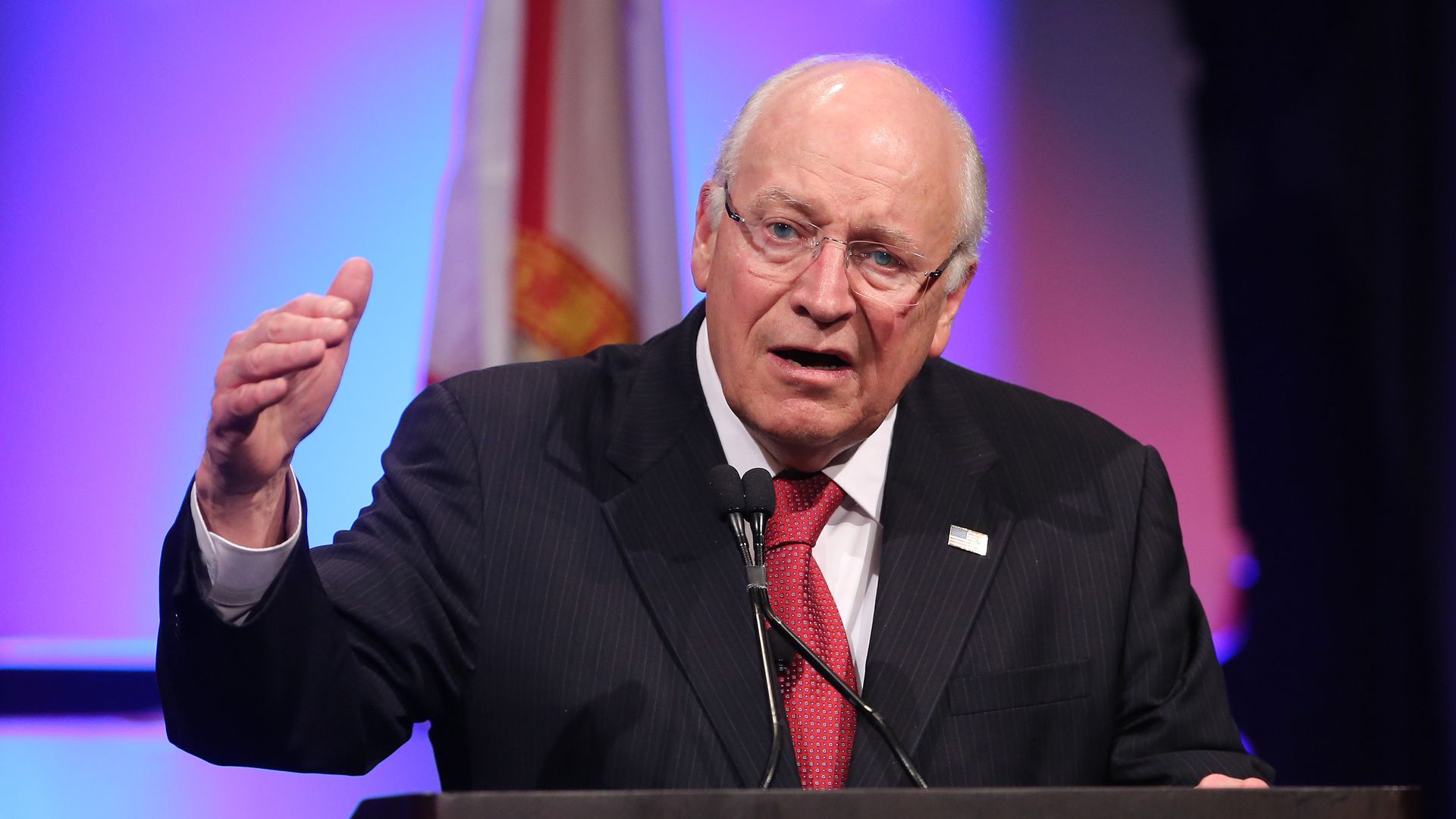 Former Vice President Dick Cheney criticized President Trump's presidency in a private session with Mike Pence at the annual American Enterprise Institute's World Forum, Politico's Eliana Johnson reports.
What they're saying: The criticism is notable since Cheney has remained largely silent on the Trump's administration and tactics. Attendees told Johnson that Cheney tore into Trump's tenuous relationship with the U.S. intelligence community and NATO, as well as his willingness to make major policy announcements on Twitter. Cheney also lambasted the administration's foreign policy for resembling President Obama's more than it resembled Republican values.
Go deeper