Trump to ask Congress for $8.6 billion in new wall funding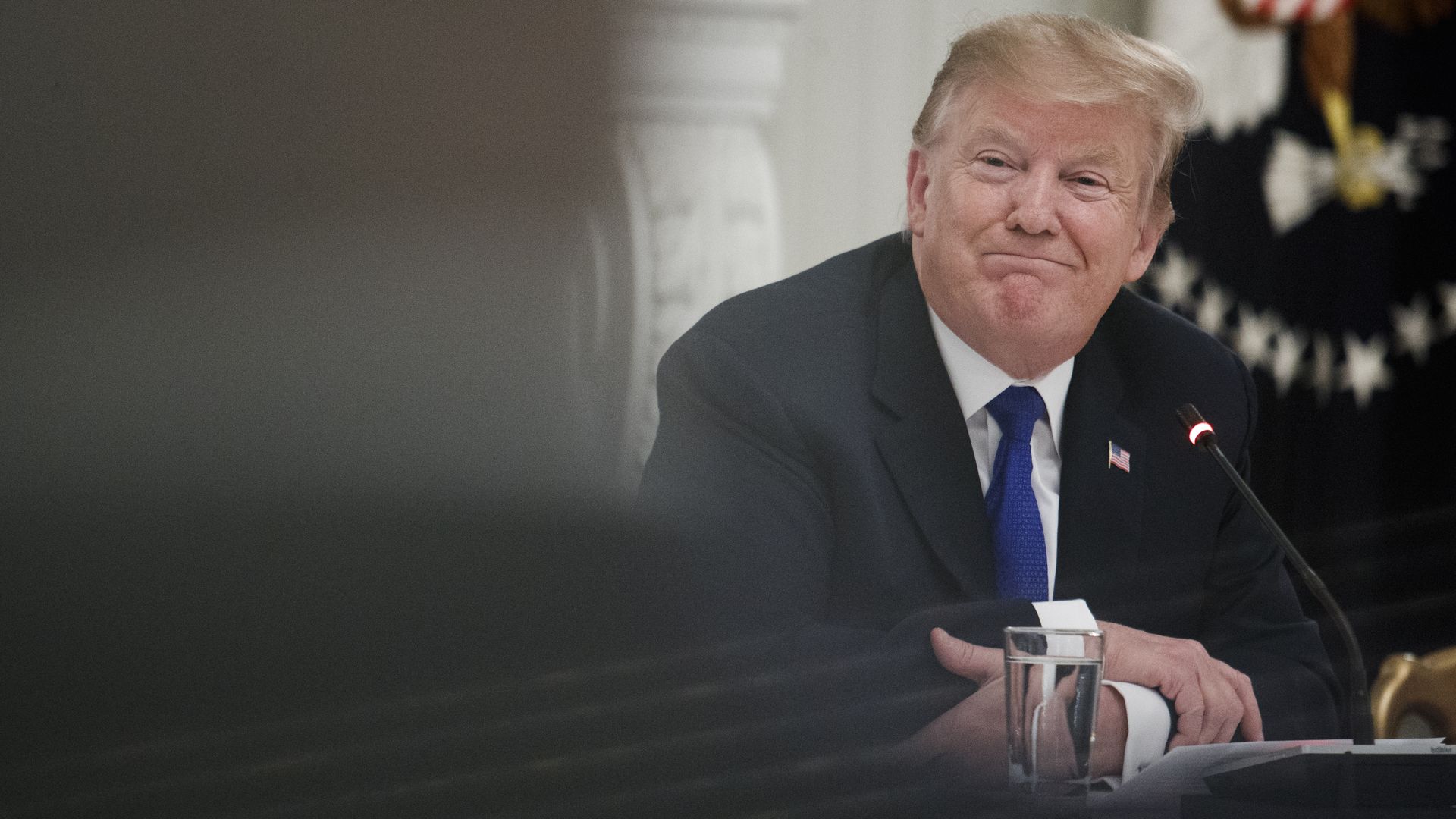 White House economic adviser Larry Kudlow confirmed reports that President Trump will ask Congress for $8.6 billion in additional funding to build a border wall as part of his 2020 budget proposal.
Why it matters: The request, first reported by Reuters on Sunday, will certainly provoke another partisan slugfest over wall funding, which led to a historic government shutdown earlier this year and a national emergency declaration after Trump failed to secure funds. The proposal will include $5 billion in funding for the Department of Homeland Security to continue building sections of the wall and $3.6 billion for the Pentagon's military construction budget, according to Reuters.
In a statement responding to the proposal, Democratic leaders Nancy Pelosi and Chuck Schumer said: "Congress refused to fund his wall and he was forced to admit defeat and reopen the government. The same thing will repeat itself if he tries this again. We hope he learned his lesson."
Go deeper: Trump to release budget proposal with big defense spending increase
Go deeper