Trump budget proposal to use Pentagon "slush fund," lay out priorities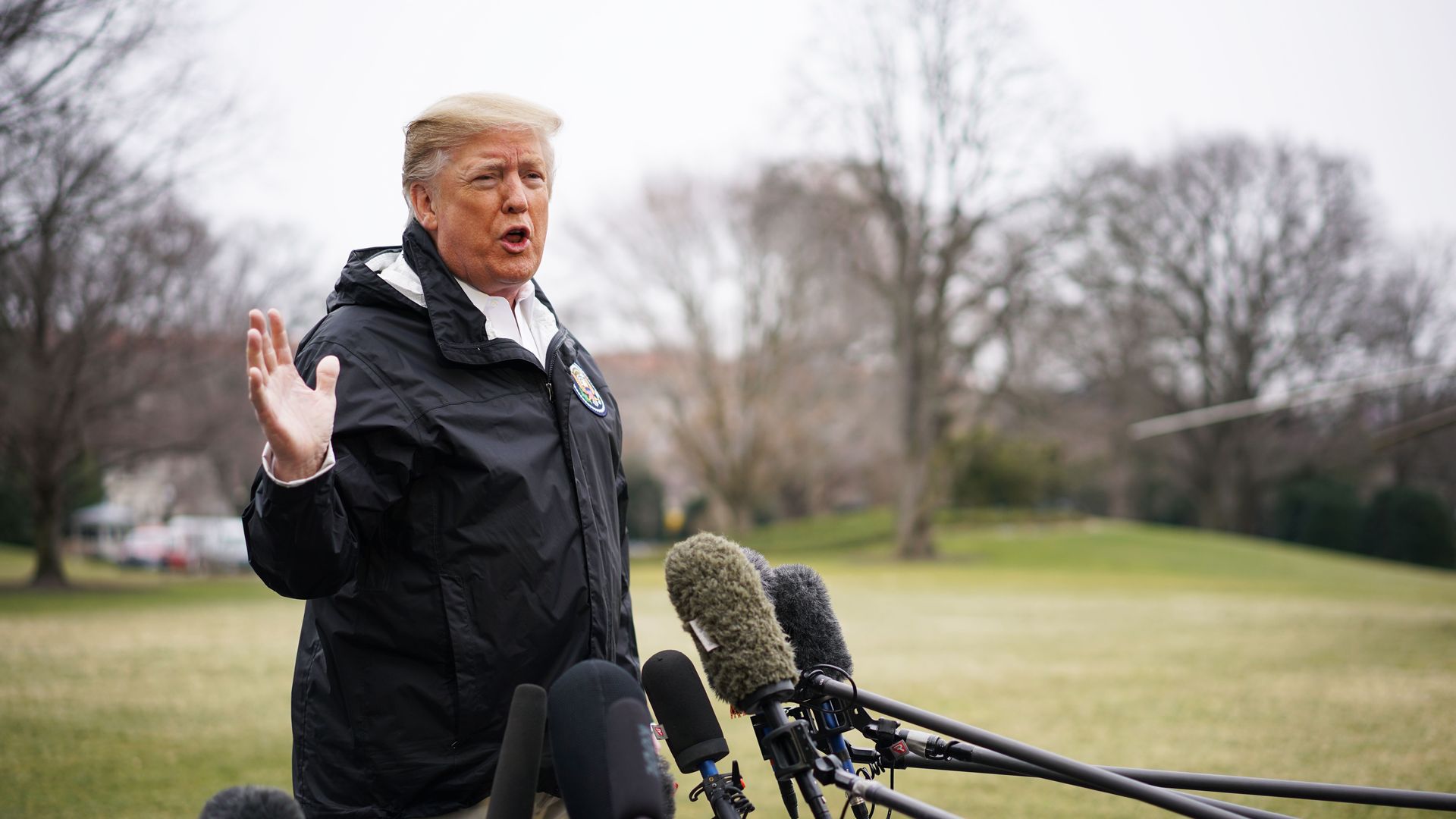 The Trump administration will unveil the top-line figures from its 2020 budget on Monday.
The big picture: Trump's budget won't balance in 10 years, and it uses a controversial Pentagon "slush fund" to give Trump a $750 billion military budget without exceeding the spending caps imposed under a 2011 budget law.
Between the lines: Capitol Hill will promptly reject this budget, as it does every year with every president.
Soon after Reuters reported Trump's budget would ask Congress for an extra $8.6 billion to pay for the wall, Democratic leaders Chuck Schumer and Nancy Pelosi said in a joint statement: "Congress refused to fund his wall and he was forced to admit defeat and reopen the government. The same thing will repeat itself if he tries this again. We hope he learned his lesson."
Though symbolic, Trump's budget will show his priorities: boosting military spending, cutting other domestic spending, and making substantial cuts but not addressing Social Security and Medicare reforms that would be needed to take a big chunk out of the national debt. It will also include an increase in child care funding — an Ivanka Trump priority.
Go deeper