Ethiopian Airlines flight to Nairobi crashes with 157 people on board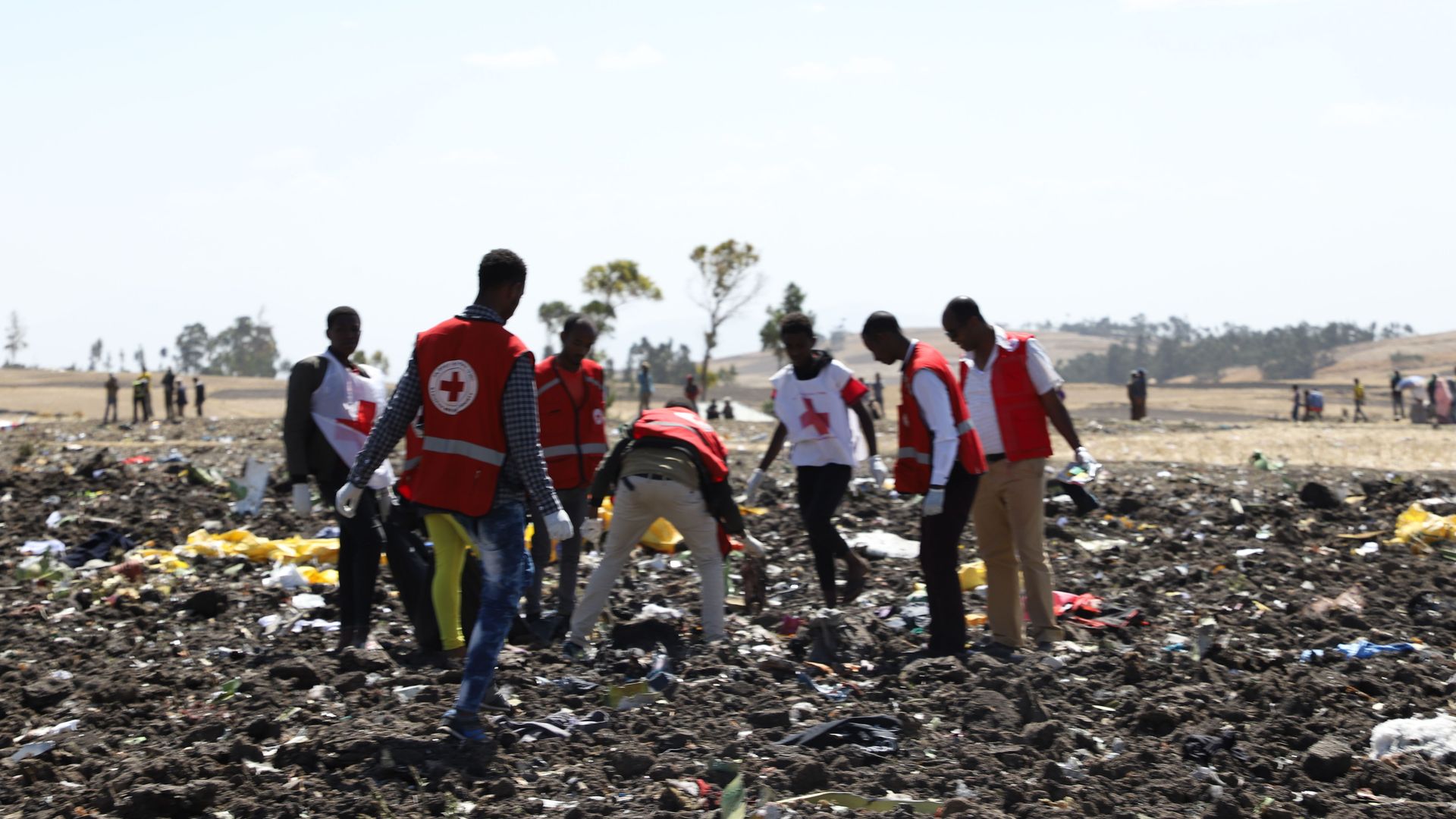 At least 19 United Nations workers were among 157 people killed when an Ethiopian Airlines flight has crashed on its way from Addis Ababa to Nairobi, Kenya, the U.N. said Sunday.
Details: The airline said among the nationals to have died in Sunday morning's crash were 32 Kenyans, 18 Canadians, 9 Ethiopians, 8 Americans, 8 Italians, 7 Britons and 7 French people.
The big picture: The plane involved in the Ethiopian crash was a Boeing 737 MAX 8, which is the same new version of the 737 that crashed in Indonesia in October. That crash investigation is focused on the plane's automated flight control systems. Depending on the cause, this second crash of a MAX 8 could increase regulators' scrutiny of the plane's design.
The National Transportation Safety Board said in a statement: "The NTSB is sending a team of four to support the Ethiopian Accident Investigations Bureau's investigation of Sunday's crash. The NTSB team has expertise in systems/structures, powerplants and operations and will be assisted by technical advisers from FAA, Boeing and GE."
Go deeper