Expect three key Brexit votes this week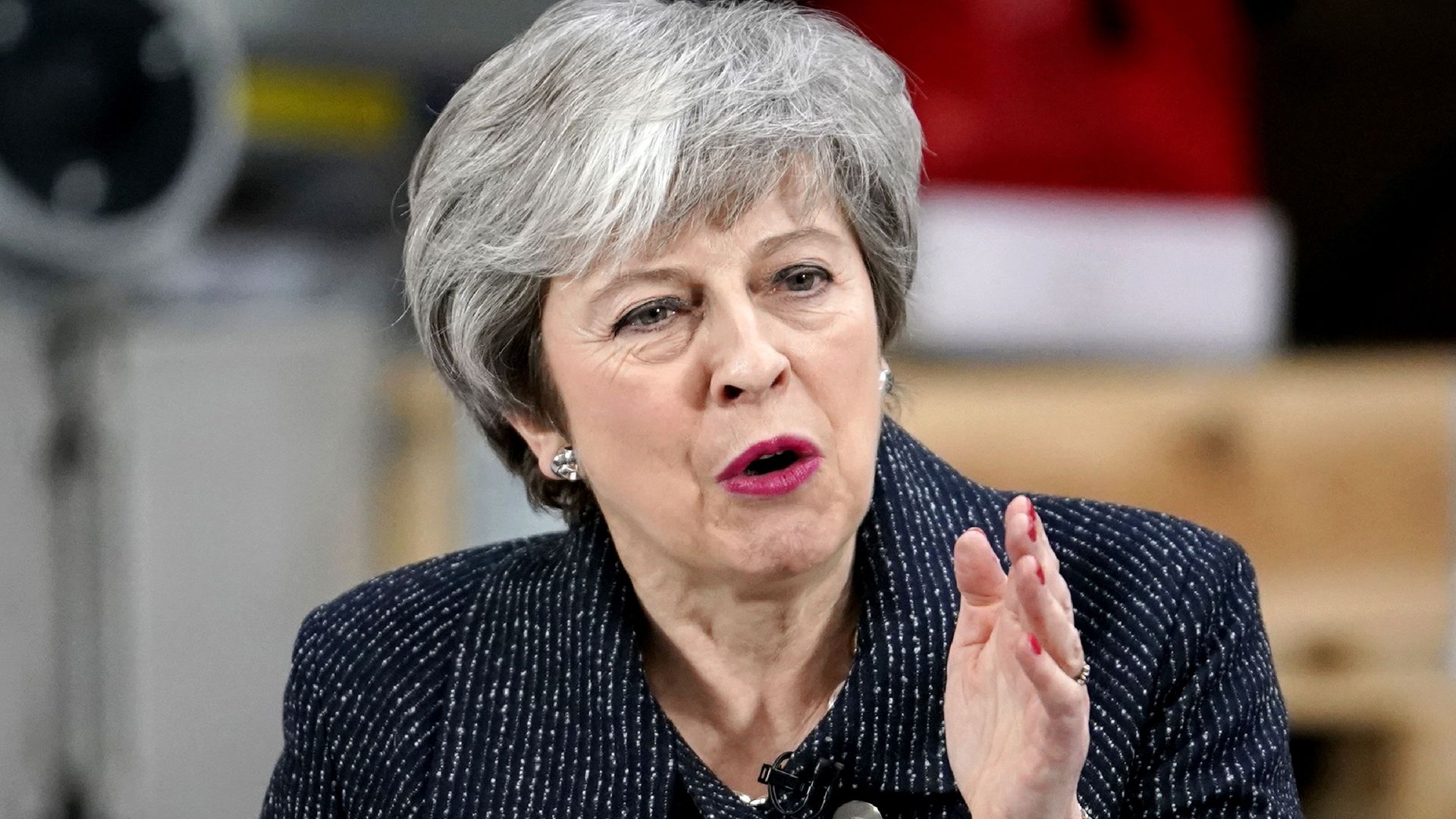 It's a huge week for Brexit, but that won't necessarily mean more clarity on whether and how the U.K. will exit the EU.
Driving the news: There will be a vote on the Brexit deal Theresa May negotiated with the EU on Tuesday. The new deal will be almost identical to the one rejected back in January, which led May to the biggest Parliamentary defeat in more than a century.
Assuming that gets voted down, there will be a second vote on Wednesday where a no-deal Brexit will almost certainly be roundly rejected.
Therefore, expect a third vote on Thursday — this time to determine if Brexit should be delayed for two or three months. Any extension would have to be approved by the European Council, but the ask won't even be made unless and until Parliament votes for it.
That's the most likely scenario, but given how febrile British politics are right now, just about anything could happen, including no-confidence votes and the possibility of a new general election being called.
Go deeper