First look: Kavanaugh defenders team up on new book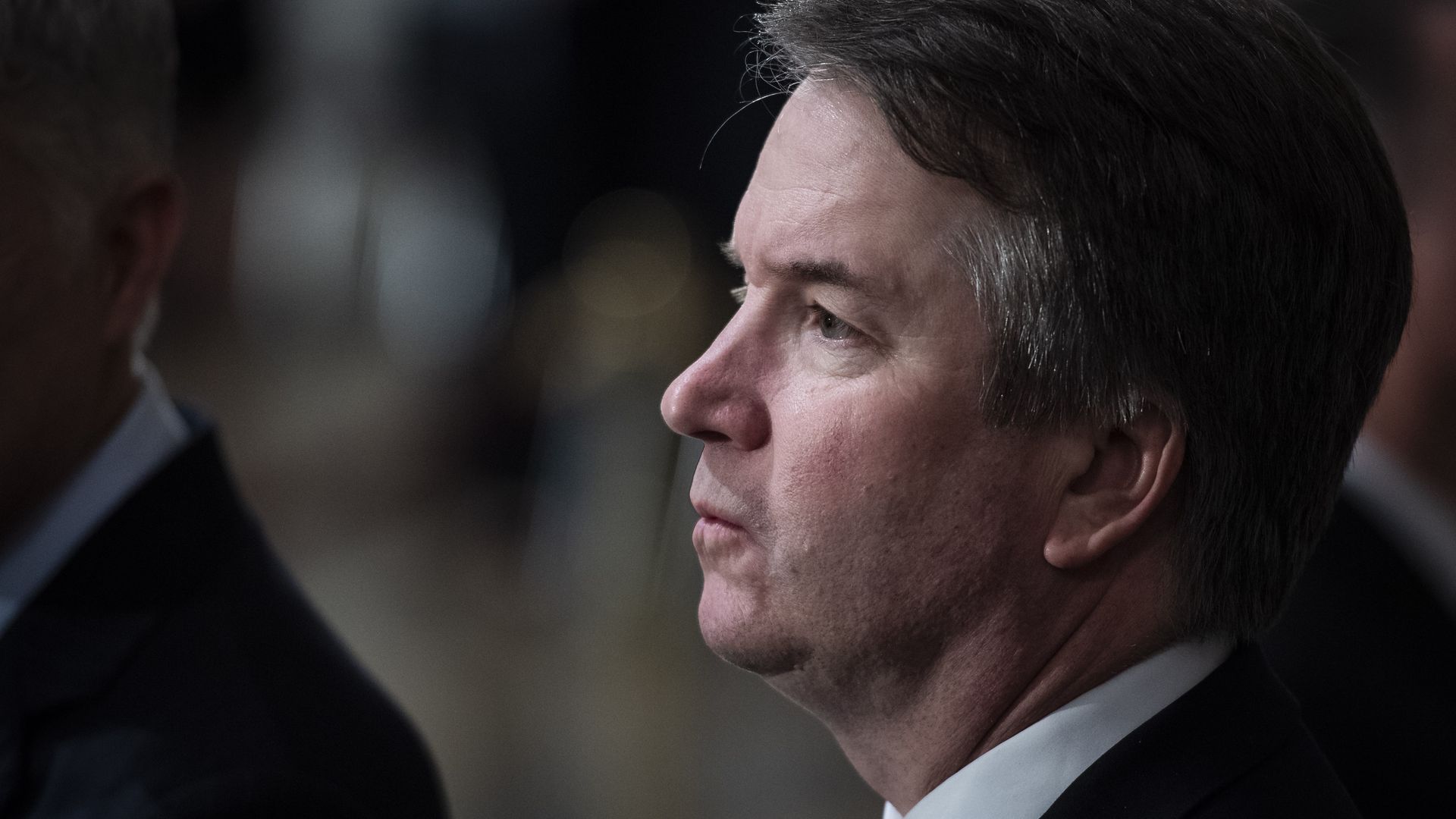 Brett Kavanaugh's defenders have a new project: a book to preempt several forthcoming books expected to describe allegations of sexual assault and their bearing on Kavanaugh's confirmation to the Supreme Court.
Details: Carrie Severino and Mollie Hemingway — of Judicial Crisis Network and The Federalist, respectively — tell us they will release a book this summer offering a sympathetic, insider account of Kavanaugh's confirmation.
The authors, both conservatives who supported Kavanaugh's confirmation, said they conducted over 150 hours of interviews with more than 60 key players.
Regnery Publishing, a conservative book publisher, has the project.
Hemingway and Severino told Axios' Alayna Treene that the book will describe conversations in the White House as they fought to get Kavanaugh on the bench; scenes from the Senate as Chuck Grassley, chairman of the Senate Judiciary Committee, struggled to keep Republicans from voting against the judge; and Kavanaugh's personal approach to the tumultuous confirmation process.
They wouldn't say who they interviewed or whether Kavanaugh participated.
Hemingway and Severino told Axios they decided to write the book as a counter to books coming from the Washington Post's Ruth Marcus and New York Times reporters Robin Pogrebin and Kate Kelly.
"Seeing how the media, including some of the authors of these books, treated the confirmation during the process itself, there's not a lot of trust that they would treat this fairly," Hemingway said.
Go deeper: Journalists cash in on Trump's Washington
Go deeper