Robot umpires in minor league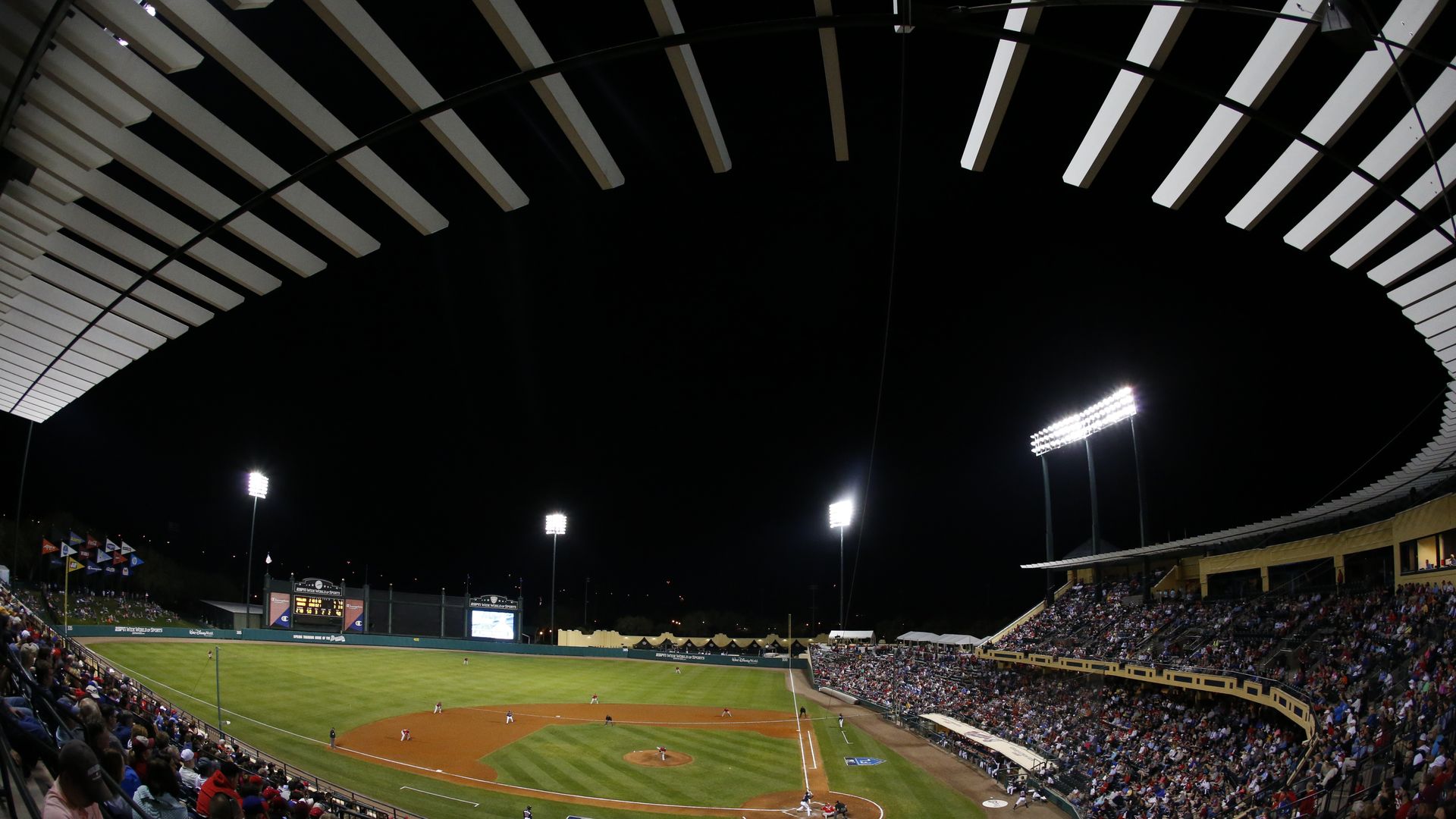 Change is coming to the baseball diamond, as "Computers will be used for ball/strike calls starting April 25 in the independent Atlantic League," AP's Ronald Blum writes, noting the space between home plate and first base will condense by 3 inches while the gap that separates the mound and home plate will grow by 2 feet for the second half of the season.
Details: "Plate umpires will wear earpieces and be informed of ball/strike calls by a TrackMan computer system that uses Doppler radar ... Umps will have the ability to override the computer, which considers a pitch a strike when the ball bounces and then crosses the zone."
Good news for humans: Joe West, who has umpired more than 5,000 big league games and is on track to break Bill Klem's record in 2020, said a past TrackMan test was spotty, missing 500 pitches in one month.
"The beauty of baseball is that it's not foolproof," said West, who umpired his first big league game in 1976.
"You've got to hit a round ball with a cylindrical bat square, and then you've got to get it past people. The game is typically American. It's always somebody else's fault when they lose — and usually it's [the umpire]."
Go deeper