Gayle King kept her composure during R. Kelly interview outburst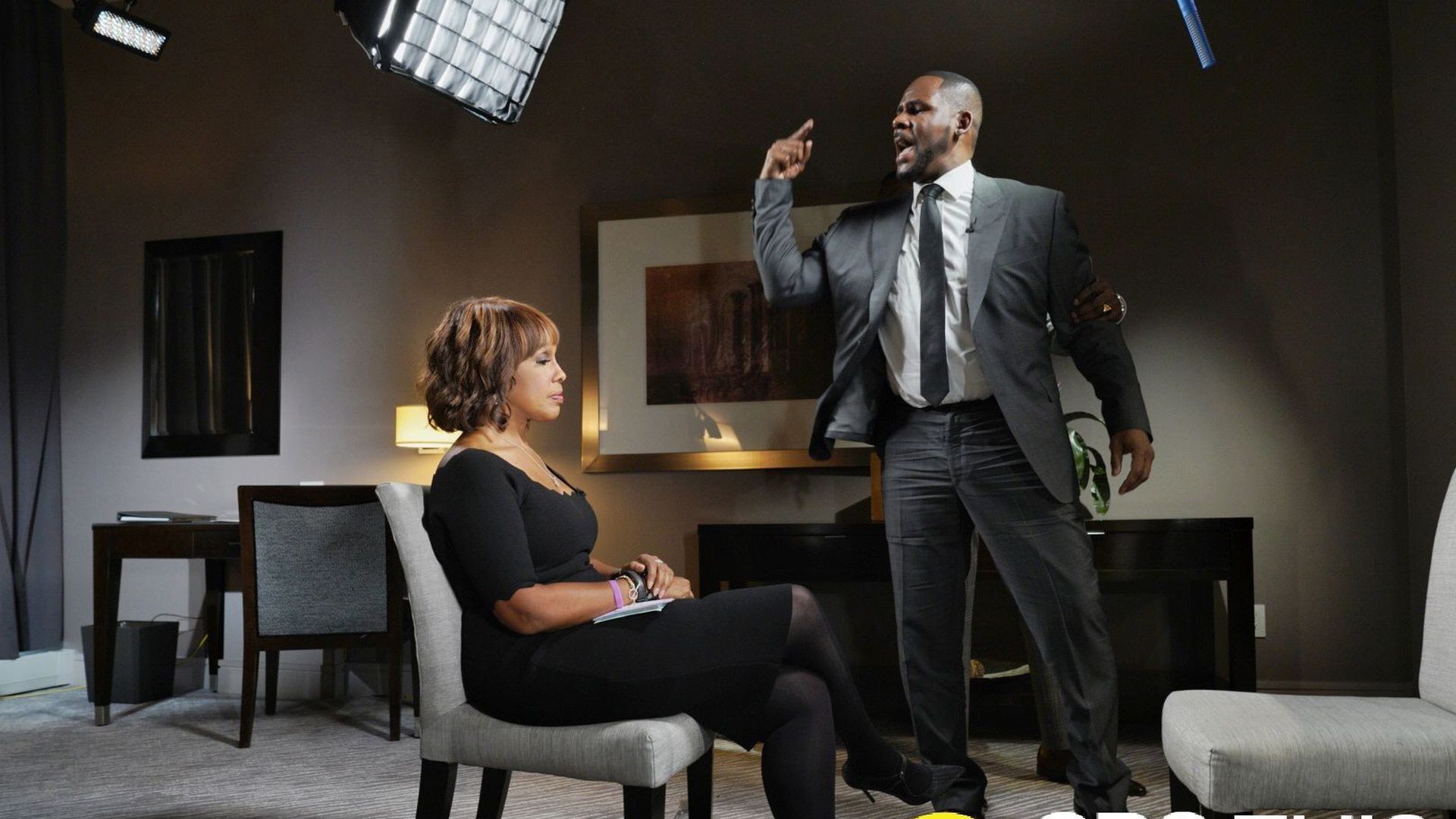 Gayle King, co-host of "CBS This Morning," stayed poised as R&B star R. Kelly shouted, ranted and cried during his first interview since pleading not guilty to sexually abusing four females dating back to 1998, including three underage girls.
What they're saying: "I could see him getting more heated," King told Stephen Colbert. "He was upset with me about some of the questions — that's OK. He was a little irritated, and that's OK." "So when I see Robert [Kelly] getting really upset, and he stands out of his seat, my initial reaction was, 'Oh god, please don't leave, please don't leave," King continued. "If we had both gotten emotional and amped up like that, what good would have come of that?"
YouTube of the interview.
Go deeper