Ebola treatment center in the Congo attacked for the second time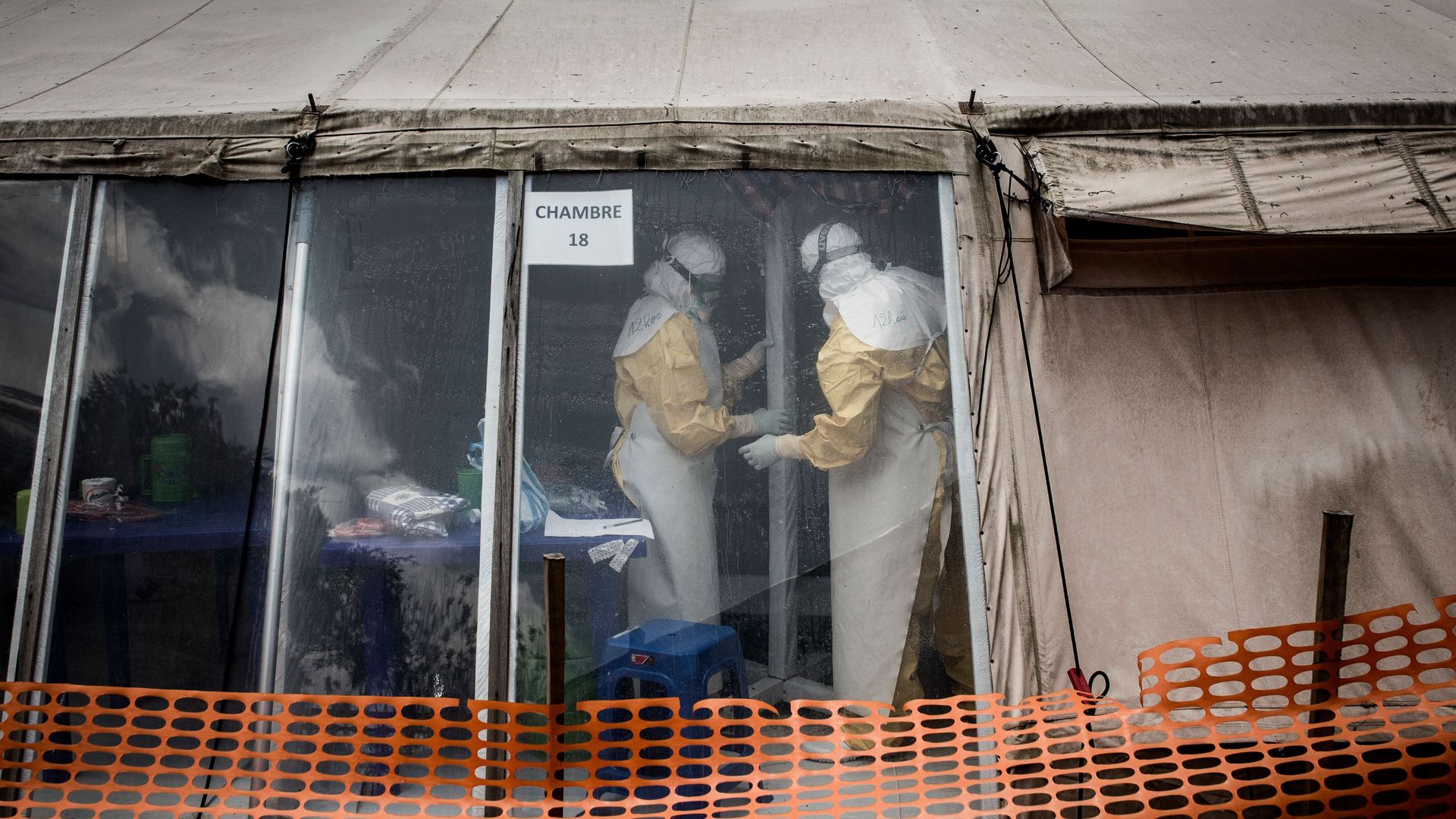 An Ebola treatment center in Butembo, the epicenter of an outbreak in the Democratic Republic of the Congo, was attacked again by armed assailants on Saturday morning, the AP reports.
What's happening: One police officer was killed in Saturday's attack and the treatment center currently remains open, per the AP. The center reopened only 1 week ago after Doctors Without Borders (MSF) temporarily halted operations in Butembo following last month's attack.
The big picture: During the past week, the total number of cases of Ebola reported in the Congo surpassed 900. This is the second-largest outbreak of Ebola on record and the first to occur in a country already experiencing violent conflict, which has slowed response efforts, exacerbated community mistrust and likely contributed to the ongoing attacks against treatment centers.
What to watch: Saturday's attack took place hours before the World Health Organization's Director-General Dr. Tedros Adhanom Ghebreyesus was scheduled to visit the Butembo treatment center. In a press release on Saturday, Ghebreyesus confirmed that WHO plans to continue Ebola response operations in the Congo.
"WHO has requested and received further support from UN and local police forces to protect the treatment centres. To conquer Ebola, we must strike a delicate balance between providing accessible care, maintaining the neutrality of the response, and protecting patients and staff from attacks by armed groups."
— Dr. Tedros Adhanom Ghebreyesus, in Saturday's statement
Go deeper: Urgent warnings from Doctors Without Borders on the Congo's Ebola epidemic
Go deeper