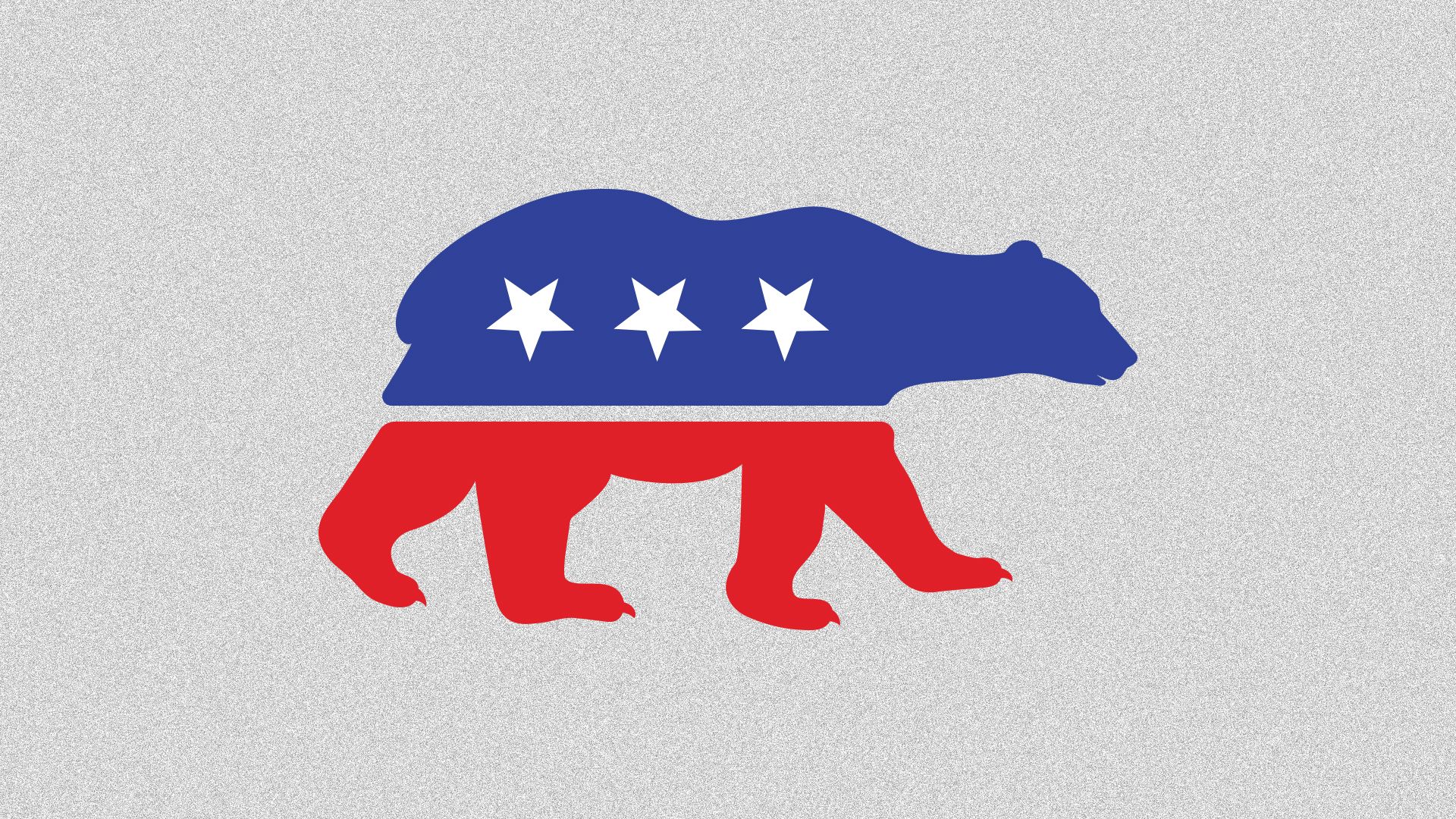 There wasn't a single question about global warming in the 2016 presidential debates. In 2020, it might be the dominant one. 
The big picture: Climate change is on everyone's minds in a way that it wasn't in 2016. The worst thing to be as a Democratic presidential candidate, according to some youth environmental activists, is a "climate delayer" — someone who doesn't recognize the urgency in addressing climate change.
That's why the 2020 Democrats are under so much pressure to make climate a dominant issue and to embrace the Green New Deal. It's also why the Democratic nominee will be sure to force the issue against President Trump, who's still denying the growing evidence of a warming planet.
Even Gov. Jay Inslee, who's running for president as the climate candidate, doesn't get a pass. Thirteen activists are suing Inslee and the state of Washington for "causing and contributing to climate change" by "promoting and implementing a fossil-fuel based energy and transportation system," said Andrea Rodgers, a lead lawyer on the case.
"Let's just say I'm not a fan," one of the activists, 17-year-old Jamie Margolin of the youth climate action organization Zero Hour, said of Inslee.
"For too long people have patted themselves on the back for acknowledging that climate change is real but in effect ignoring the urgency and severity of the crisis," said Stephen O'Hanlon, communications director for the Sunrise Movement.
Climate activists are also demanding that he reject new natural gas infrastructure in the state, saying it's time to move away from all fossil fuels.
The pressure has already had a big impact. Six 2020 Democrats — Sens. Kamala Harris, Cory Booker, Kirsten Gillibrand, Elizabeth Warren, Amy Klobuchar and Bernie Sanders — are co-sponsoring the Green New Deal.
The backstory: The climate issue has become inescapable now that alarming scientific reports and extreme weather events have focused the public's attention on it.
Rep. Alexandria Ocasio-Cortez also paved the way for these types of demands on 2020 candidates by putting the Green New Deal on the national agenda. "We need moonshots," she recently told Rolling Stone.
But the pressure is also coming from donors like billionaire and Democratic activist Tom Steyer. "If you want to talk about climate or pollution you have to start with environmental justice," he said.
The climate election isn't confined to the presidential race. Senate Democratic Leader Chuck Schumer told the New York Times that Senate Democrats will make climate change an election issue by giving daily floor speeches and proposing a special Senate committee to focus on it.
And the activists have made it clear that they're watching everyone, as Sen. Dianne Feinstein found out.
The bottom line: All of the presidential candidates should be prepared to say what they'll do about climate change — and Trump's record will be front and center.
Go deeper