Beto O'Rourke surprises SXSW audience at premier of HBO documentary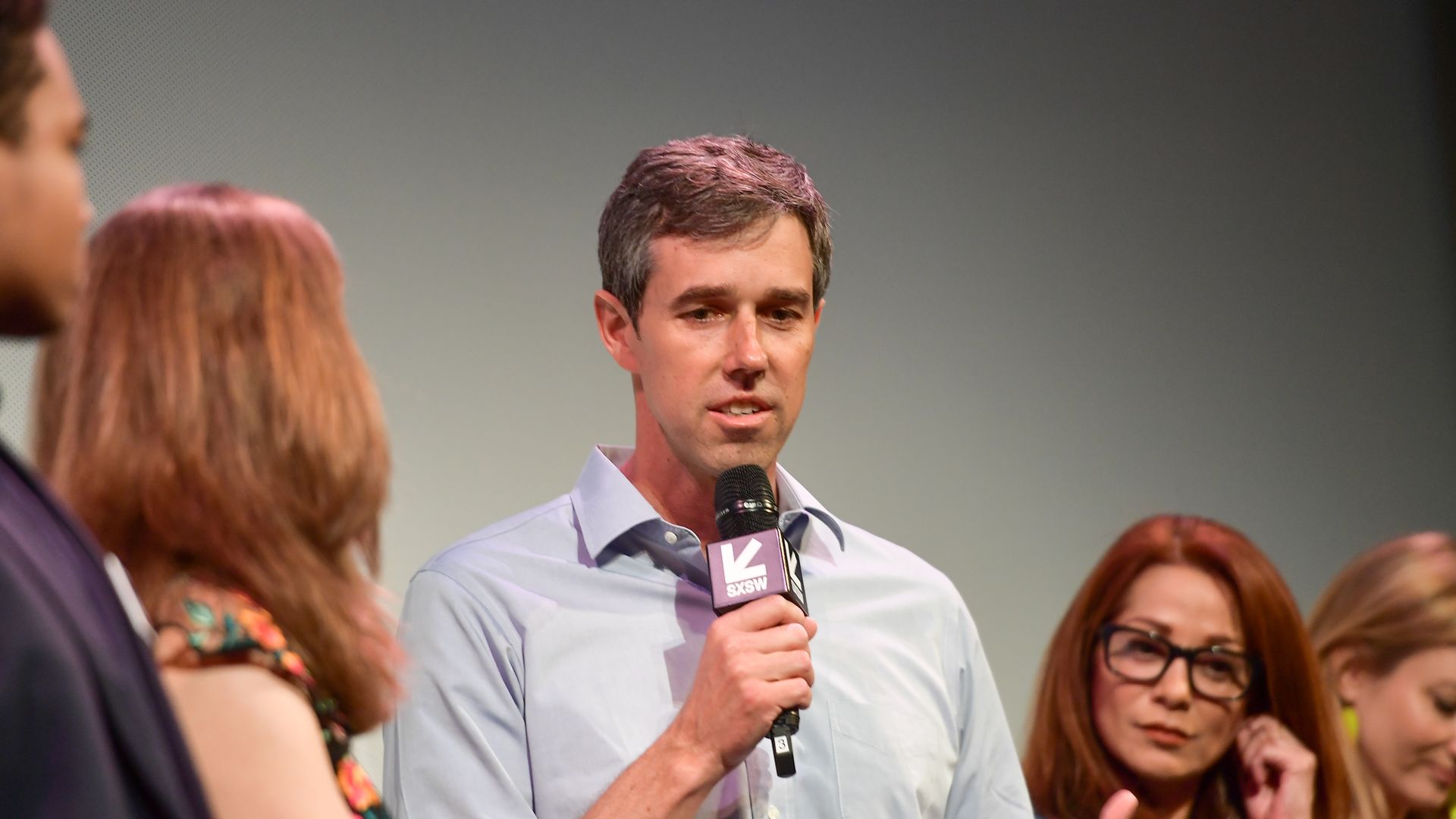 Former Congressman Beto O'Rourke was received by a standing ovation following the world premier of filmmaker David Modigliani's HBO documentary "Running with Beto" at the annual South by Southwest festival in Austin, Texas on Saturday, the Daily Beast reports.
Details: The film follows O'Rourke on the campaign trail as he fought to unseat Sen. Ted Cruz (R-Tex.). During the showing, O'Rourke's campaign sent an email to supporters teasing a "big announcement."
"There's been an outpouring of speculation, excitement, and support from people across the country — everyone eagerly waiting for the news ... Many of us are crossing our fingers and hoping that Beto has decided to run."
— email drafted by Cynthia Cano, O'Rourke's former deputy campaign manager
Go deeper: Report: Beto O'Rourke to announce 2020 bid after ruling out Senate run
Go deeper