Xi's thought on diplomacy is "epoch-making"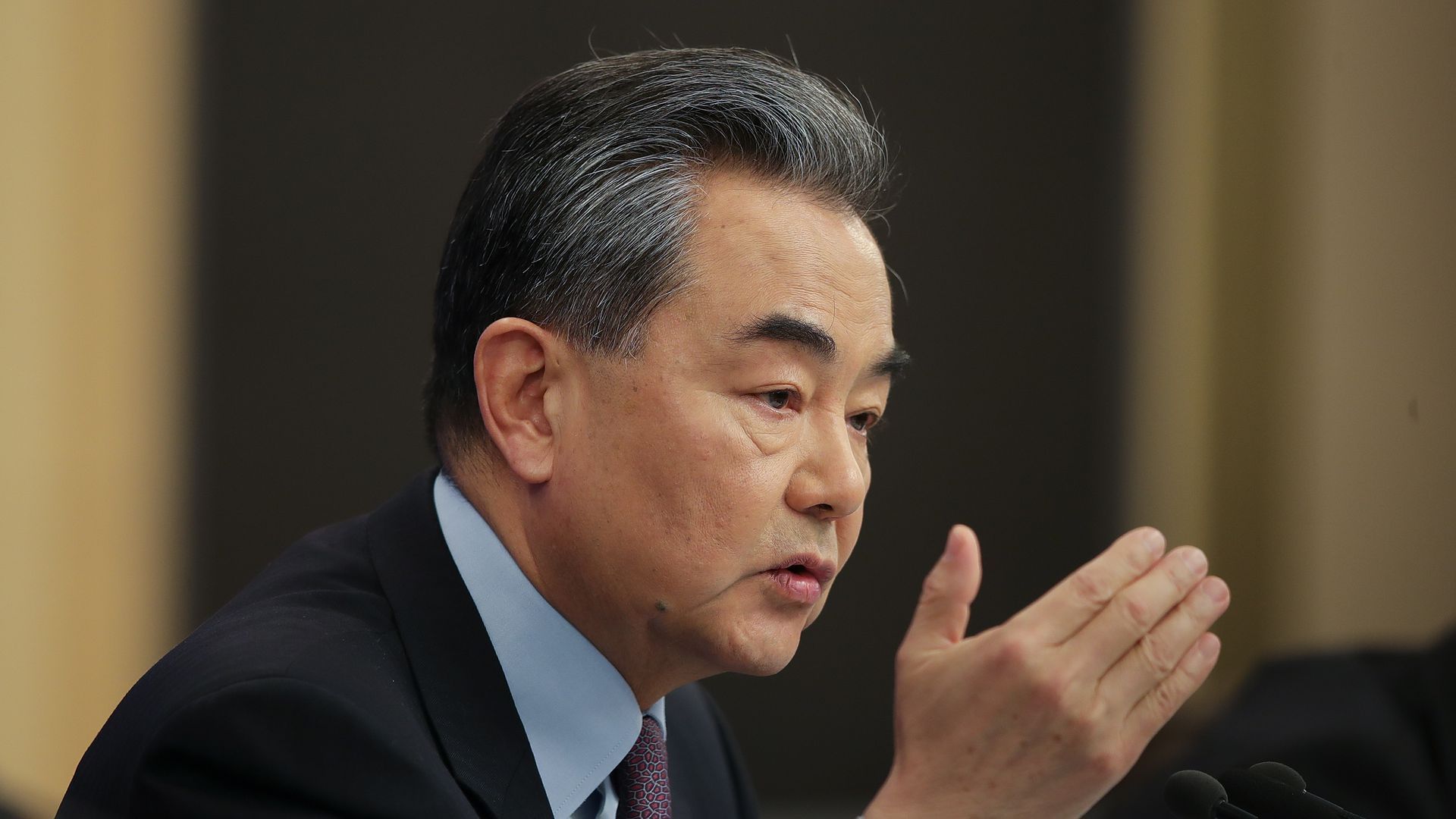 Chinese Foreign Minister Wang Yi held a press conference at the National People's Congress Friday to discuss China's diplomatic work.
Details: Xinhua English's lead story reports on Wang's comments...
The establishment of Xi Jinping Thought on Diplomacy as the fundamental guideline for China's diplomatic work is an epoch-making milestone in the diplomatic theory of New China, Chinese State Councilor and Foreign Minister Wang Yi said Friday...
At the Central Conference on Work Relating to Foreign Affairs in 2018, the guiding status of Xi Jinping Thought on Diplomacy was established, setting a fundamental guideline for China's diplomatic work and point the way for navigating through the complex array of issues in today's world, Wang said.
The big picture: The ideological tightening inside China has contributed to a more rigid and shrill group of PRC diplomats. Earlier this week Bloomberg reported on this trend...
[F]oreign diplomats in Beijing say that the behavior of Chinese officials has become far more aggressive and assertive in private meetings in recent years.
Their discussions have become more ideological, according to one senior foreign envoy, who described the behavior as a strong sense of grievance combined with increasing entitlement about China's international role and rights.
Meanwhile, Wang also weighed in on the U.S. case against former Huawei CFO Meng Wanzhou and Huawei's lawsuit against the U.S. government, SCMPreports:
"We support the company and the individual in question in seeking legal redress to protect their interests," Wang said, raising his fist, "and refusing to be victimised like silent lambs".
Go deeper: Read more highlights of Wang's comments via CGTN and Global Times.
Go deeper