Judge dismisses Stormy Daniels's hush money suit against Trump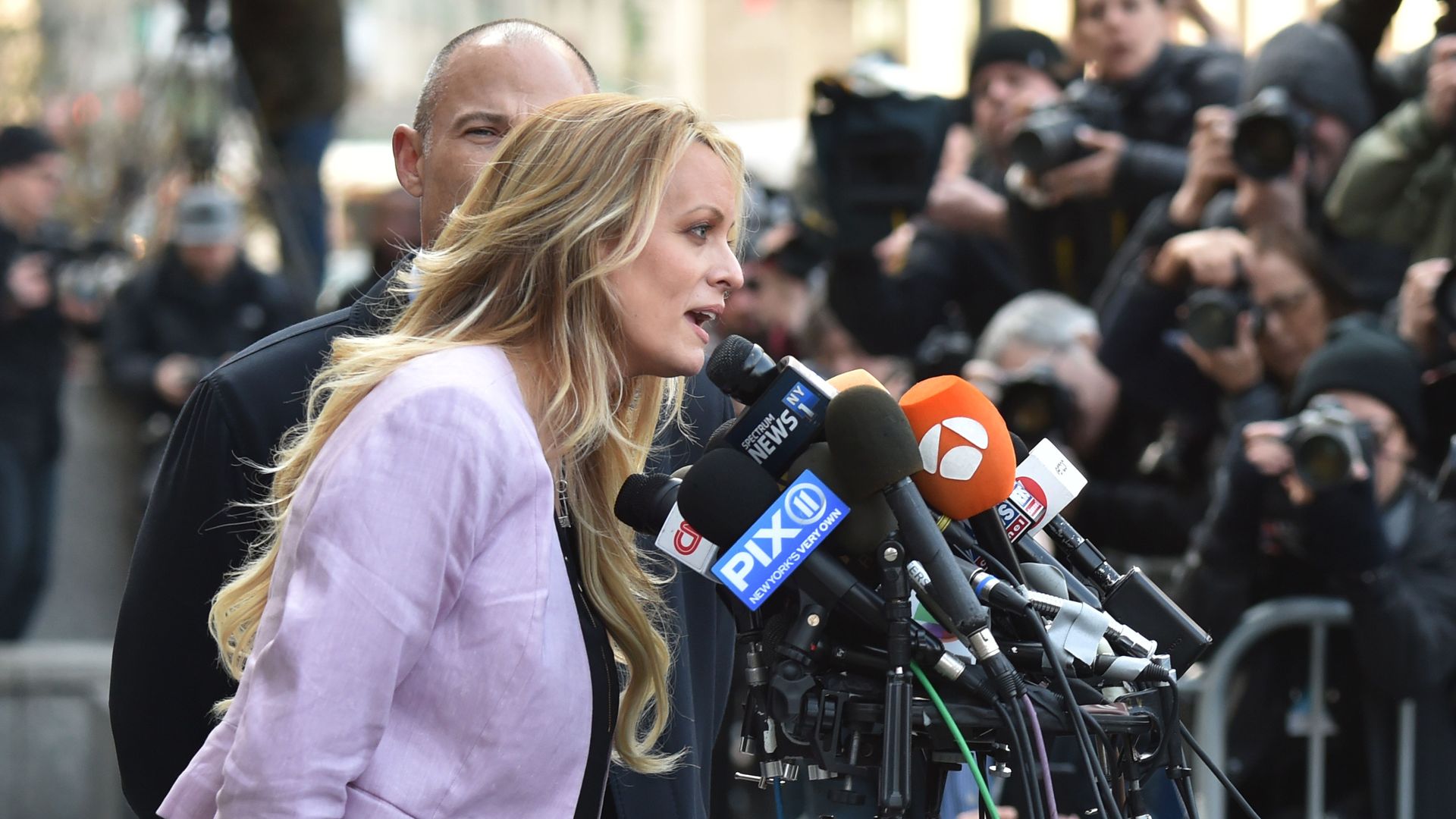 A federal judge in California tossed out adult film actress Stormy Daniel's lawsuit on Thursday against President Trump to invalidate the $130,000 nondisclosure agreement she signed in Oct. 2016 demanding she keep quiet about her alleged affair with Trump ahead of the 2016 election.
Details: U.S. District Court Judge S. James Otero said the case should be sent back to the California Superior Court where it was initially filed, and that it "lacks subject matter jurisdiction," CNN reported.
The backdrop: Former Trump attorney Michael Cohen, who set up the payment, admitted in federal court that Daniels received the money in exchange for her silence. But Trump denied the alleged 2006 affair.
As the case played out in court, Cohen and Trump agreed with Daniels that the nondisclosure agreement would not be enforced. However, Daniels and her attorney, Michael Avenatti, asked the court to rule that the agreement was illegal. They also sought legal fees in the case and a sworn testimony from Trump and Cohen.
What they're saying: Avenatti declared victory in a tweet Thursday night, saying that by dismissing the case, the judge eventually gave his client "everything she asked for in the lawsuit — she won." But he didn't mention the broader goal of the case.
Daniels tweeted: "More than a year ago when I was being threatened with a 20 million lawsuit, I asked a judge to toss out this illegal NDA. Glad I stood my ground & kept fighting."
Trump attorney Charles Harder called Otero's ruling a "total victory" for the president, per the AP.
Go deeper