The red-hot labor market's glaring flaw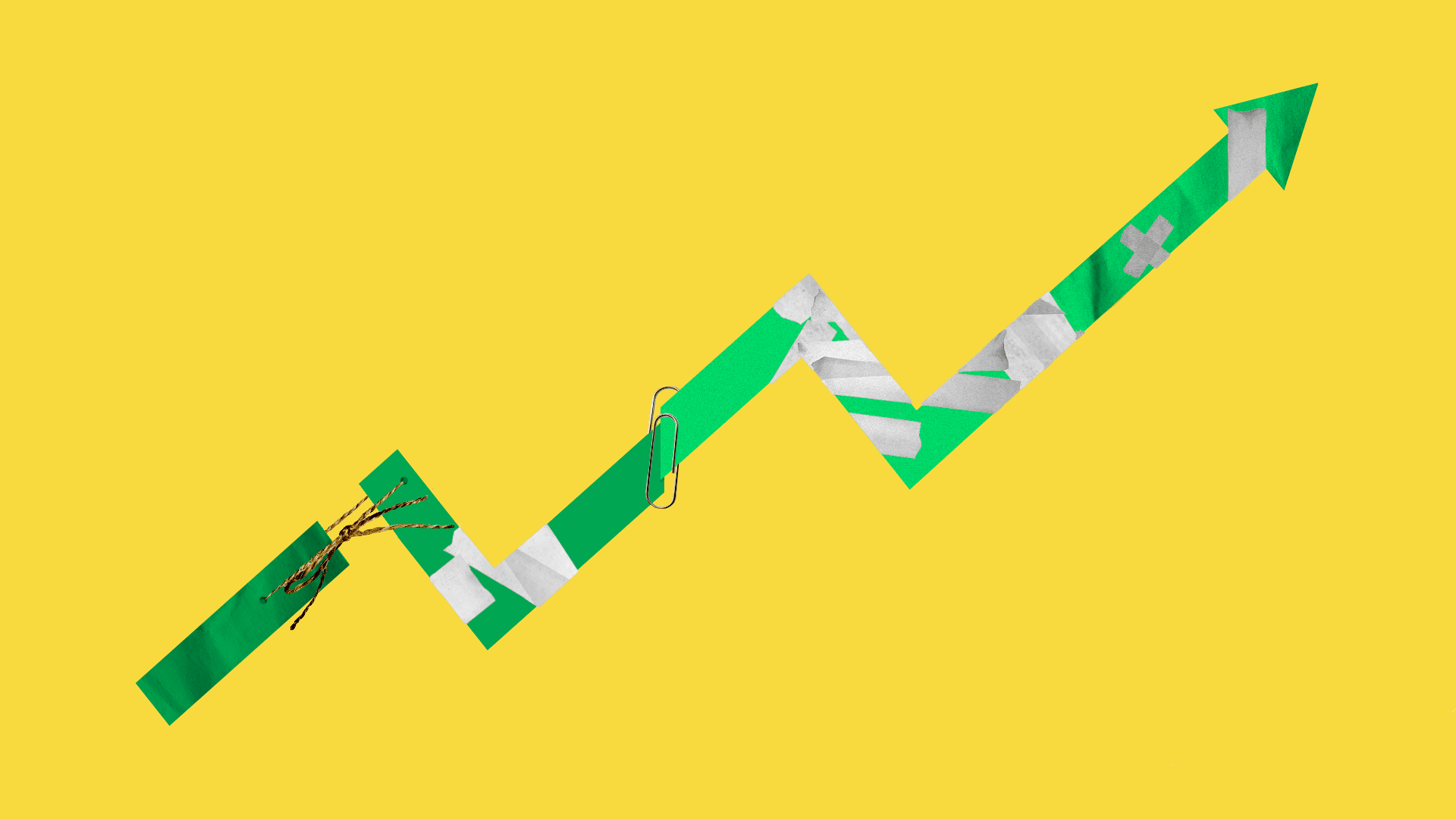 The job market is defying expectations, but there's a glaring flaw, Axios' Courtenay Brown writes.
Why it matters: With weak productivity and the fading tax cut stimulus, the labor market is the standout to keep the economic boom going. It's largely done the job so far — unemployment is near a half-century low and the economy has added 285,000 jobs on average over the last 5 months. But wage growth throughout the second longest economic expansion isn't yet measuring up to what we've seen in the past.
The continuation of that theme could be a drag on growth because it would represent a missed opportunity to pull more people into the labor force, James Wilcox, an economics professor at U.C. Berkeley's Haas School of Business, tells Axios.
"People get encouraged to work more when you pay them more," he said.
Be smart: The tight labor market is starting to deliver fatter paychecks, but wage growth has pulled back from its acceleration late last year and remains below pre-crisis levels.
This is odd, considering the record number of job openings that clearly reflect demand and hunger for workers.
At the White House this week, CEOs of major companies including Apple and Home Depot said they were finding increasingly scarce applicants for open jobs.
What's happening: So-called prime-age workers are hopping back into the labor force at the highest rate since 2009 (as reported in Axios PM), but not as fast as they were in the late 1990s.
A pick-up in wages should bring more people into the workforce — which could sustain the stellar job gains — but current wage growth might not be strong enough to pull others off the sidelines.
"If we have absorbed the whole shadow labor force, then we'll start to see wages going up," CUNA Mutual Group's chief economist Steve Rick tells Axios.
The bottom line: A lot is hinging on significant gains in the participation rate.
More people entering the workforce "improves the supply potential [of the labor force], ...and it helps contain income inequality at a time when those on the lower echelons of the income distribution scale have already and persistently fallen well behind," Mohamed El-Erian, chief economic adviser at Allianz, wrote in a Bloomberg op-ed.
And there are questions about how many more would-be workers are out there. "It will tap out probably by this summer," CUNA Mutual Group's Rick said. "We will be reaching the limit of how many people are still on the sidelines waiting to jump in."
Go deeper