ICE detention numbers reach all-time high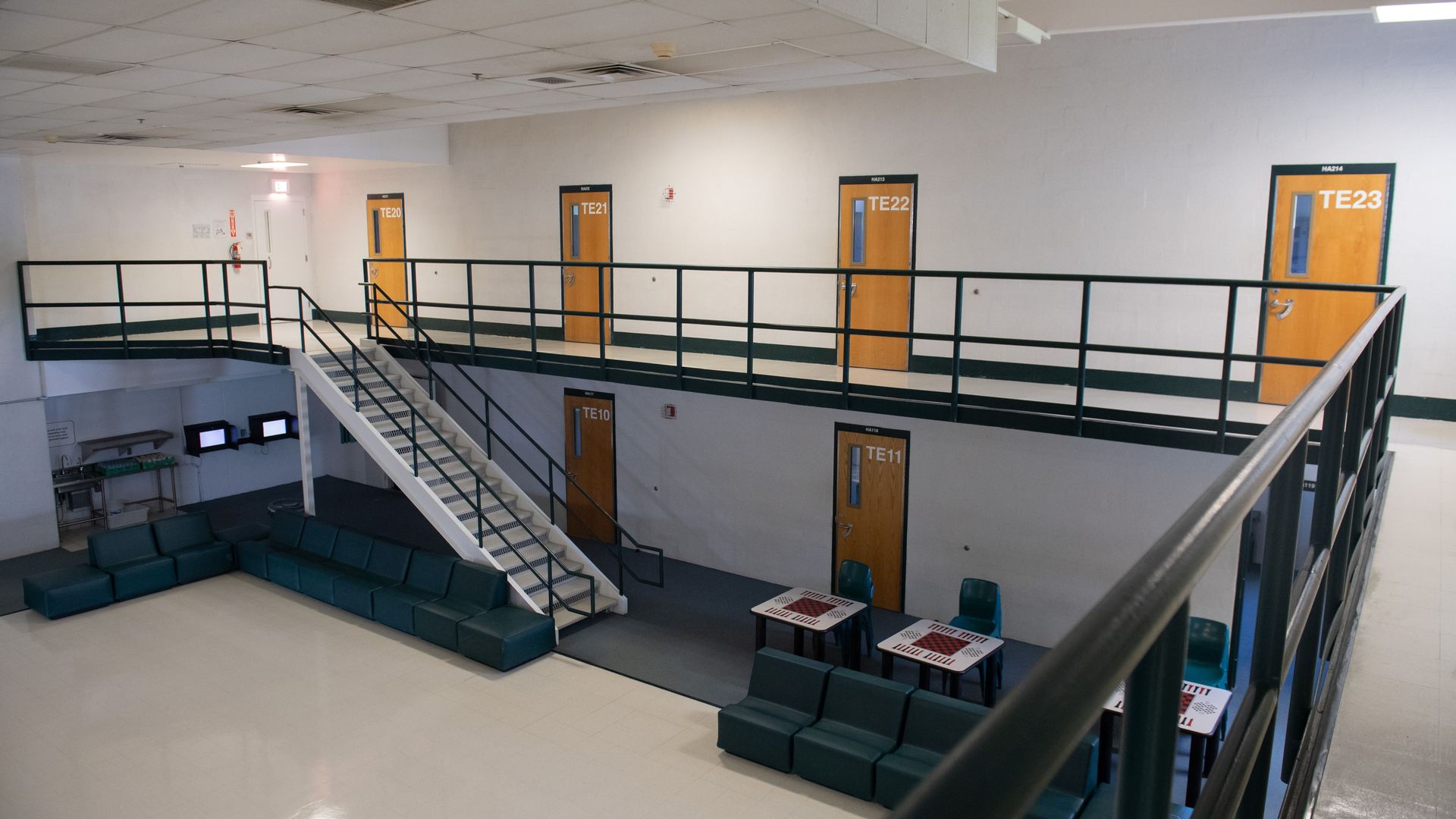 Immigrations and Customs Enforcement is holding 50,049 allegedly undocumented immigrants in prisons and jails throughout the U.S. according to numbers released Wednesday, The Daily Beast reports.
Between the lines: That marks an increase of about 2,000 people since January. And although deportations have increased since the beginning of Trump's presidency, they are still well below the level of deportations the Obama administration oversaw. This decline could be contributing to the record number of people in detention. Meanwhile, ICE arrests are on the rise, per ICE statistics.
ICE hasn't accounted for how it will fund the increase of allegedly undocumented immigrants in detention; in its deal to prevent a government shutdown, Congress funded ICE to hold 45,724 people, which falls short of current detention levels by nearly 5,000 beds.
The big picture, via Heidi Altman, policy director of the National Immigrant Justice Center: "This mass deprivation of liberty and dignity is unnecessary and continues to play out in dangerous ways. Inside the jails people are enduring overcrowding, food consistently described as foul and meager in calories, solitary confinement as punishment for a misplaced word, and more. An expansion this quick and this reckless risks lives."
Go deeper: Unauthorized immigrant population in the U.S. reaches 10-year low
Go deeper