Dems dig into alleged White House merger meddling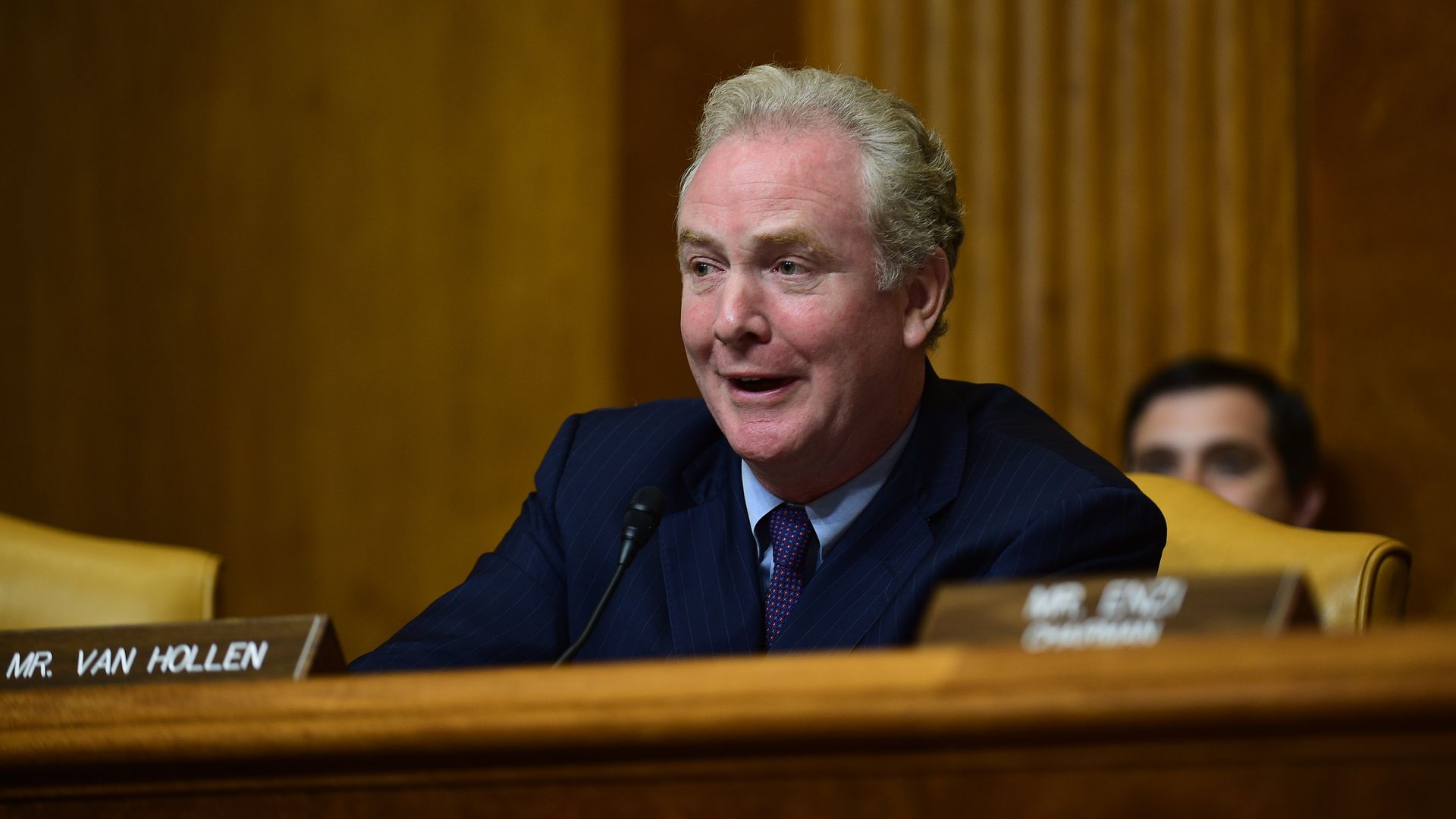 Sen. Chris Van Hollen (D-Maryland) has asked U.S. Attorney General William Barr to investigate whether President Trump "improperly tried to influence" recent media merger reviews, according to a copy of his letter obtained by Axios.
Why it matters: His request follows other requests from Democrats asking for more information after a New Yorker report that the president ordered his former chief of staff and top economic advisor to ensure that the Justice Department sued to block the AT&T-Time Warner deal.
The details: In the letter to Barr, Van Hollen asked the DOJ to investigate not just whether Trump had meddled in the AT&T deal but if he or White House officials had made "formal or informal inquiries encouraging the Department of Justice to approve or expedite the Disney/Fox merger."
Jane Mayer's New Yorker article detailed the close relationship between the White House, Fox News and Fox chairman Rupert Murdoch, whose properties compete with Time Warner.
Van Hollen said in an interview he wasn't "suggesting that the findings from DOJ in AT&T were wrong" but that it was important "to understand whether or not the White House interfered with the decision."
In the letter, he asked that the investigation and subsequent report be made public to the American people "to reassure them of the executive branch's integrity and your agency's independence."
Between the lines: Van Hollen's letter joins other requests from Democrats in the House, demanding that the administration provides answers on the same issue.
House Judiciary Chairman Rep. Jerrold Nadler (D-New York) and Rep. David Cicilline (D-Rhode Island) sent letters to DOJ Antitrust Division chief Makan Delrahim and White House counsel Pat Cipollone asking them to produce documents linked to the case.
The big picture: The Democrats, now with a majority in the House, have ramped up investigations into the White House on several fronts.
What's next: At this point, Van Hollen doesn't know how Congress would proceed if its digging unearthed political interference with either deal.
Van Hollen says that his Republican colleagues will say privately that they're broadly concerned about White House interference at the DOJ, "but that doesn't mean they're willing to do anything about it."
Go deeper