China's AVs will think and drive differently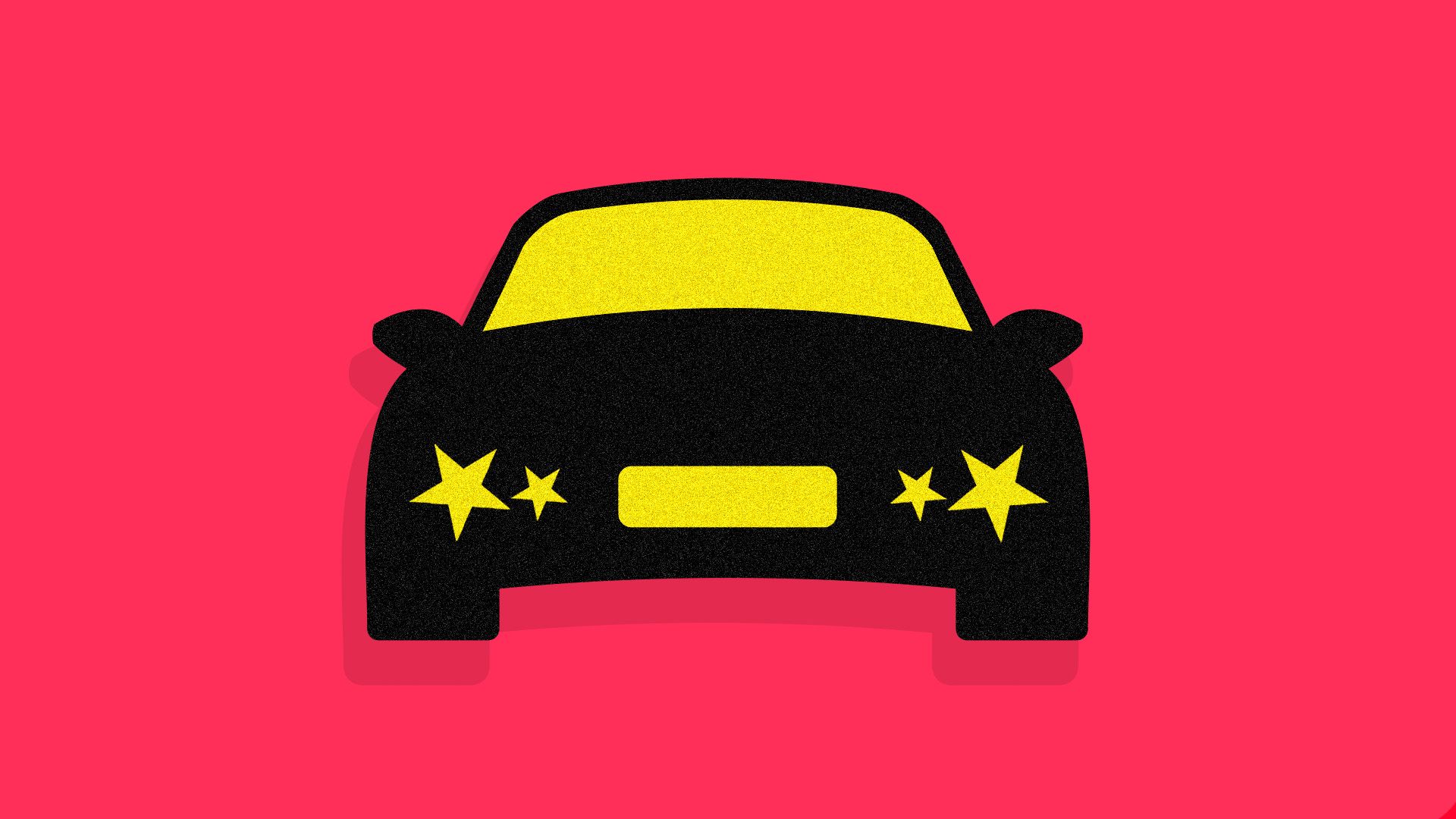 AVs built in China will look, feel and drive differently because they're being developed in an ecosystem of infrastructure, technical standards and regulatory requirements distinct from those of their U.S. and European counterparts.
Why it matters: Infrastructure investments in particular will help China meet its goal of 10% of vehicles reaching Level 4/5 autonomy by 2030. However, China's walled-garden approach to AVs will also make it harder for foreign firms to enter the market, and in the long run may limit Chinese AV players as they seek to expand beyond the country's borders.
There are several key differences between Chinese AVs and those being developed elsewhere:
Standards: In 2017, the Chinese government called for more than 100 domestic standards for AVs and other internet-connected vehicles.
Data inputs: Chinese AVs will "see" much more than U.S. vehicles that rely heavily on onboard sensors, thanks to the government's push to expand smart infrastructure that will provide the vehicles data about their environment.
Empowered planners: China's city planners have greater authority than their American and European counterparts.
The catch: Car companies aim for a "design once, build everywhere" approach. But foreign firms will be unable to cut and paste their AV solutions into China's vehicle and mobile app markets, and may have to pursue both local R&D and partnerships with Chinese firms.
Patrick Lozada is a director in the China practice of Albright Stonebridge, a strategic advisory and commercial diplomacy firm.
Go deeper