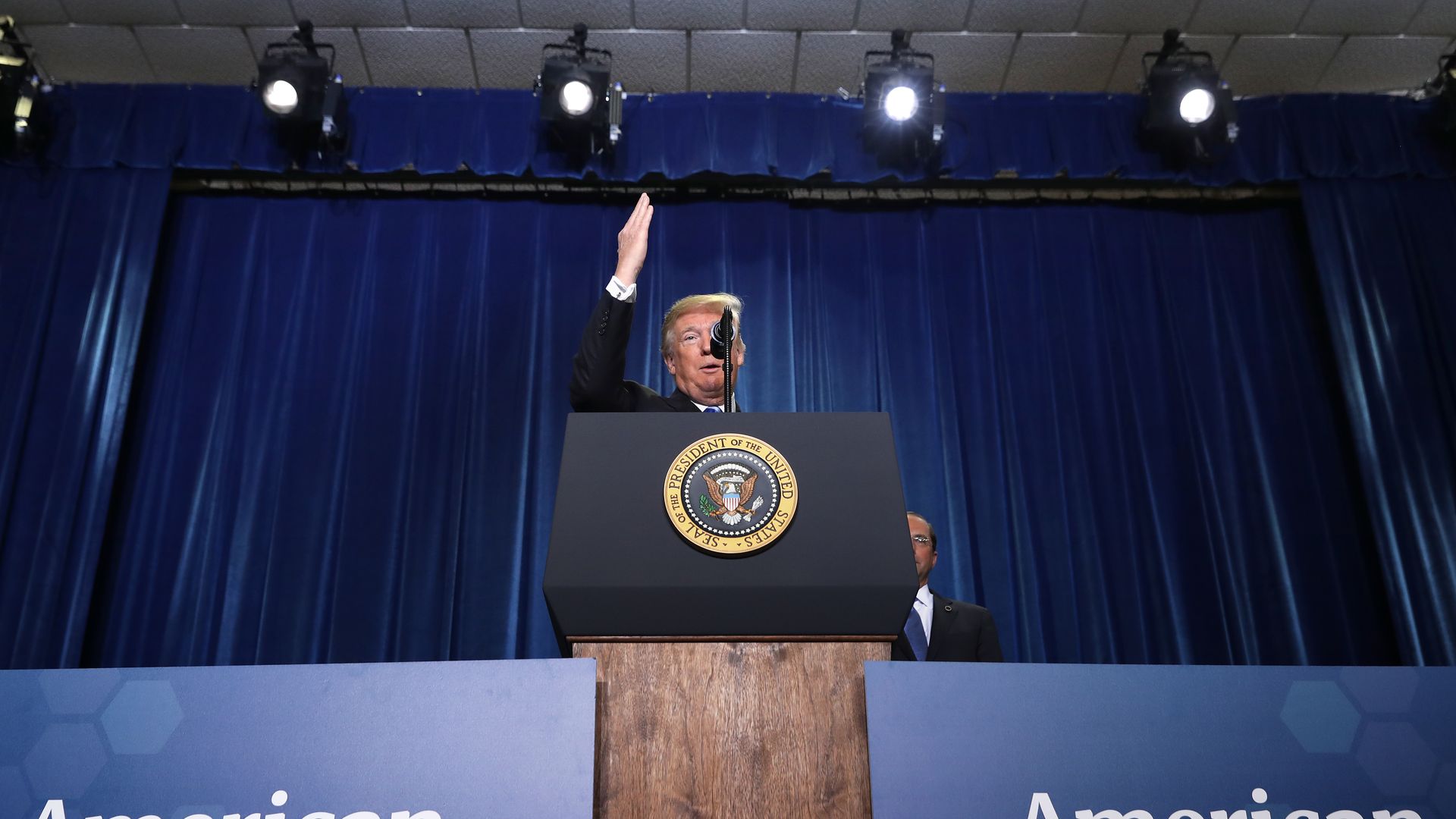 Remember when President Trump campaigned on a health care platform of eliminating "the lines around the states?" Well, that particular white whale has re-emerged.
Driving the news: The Trump administration posted a 15-page document Wednesday asking for public comment on a range of questions related to the interstate sale of health insurance — including questions about using part of the Affordable Care Act to make that change.
How it works: Critics see this as a backdoor way to deregulate insurance. If a patient in New York can buy a lightly regulated policy from Iowa, what good are New York's rules about what plans have to cover and how they have to cover it?
There are logistical hurdles: It's pretty hard to set up a network of doctors and hospitals that will work for patients in both Iowa and New York.
Between the lines: The administration already took a bit of a victory lap on this front when it expanded access to association health plans.
That wasn't a full-scale deregulation, but it did expand of a type of insurance that can cross state lines — even though, due to the difficulty of creating provider networks, those plans are generally confined to one metro area.
Go deeper: Trump administration expands non-ACA health plans
Go deeper