Report: Pentagon reviewing Elon Musk's security clearance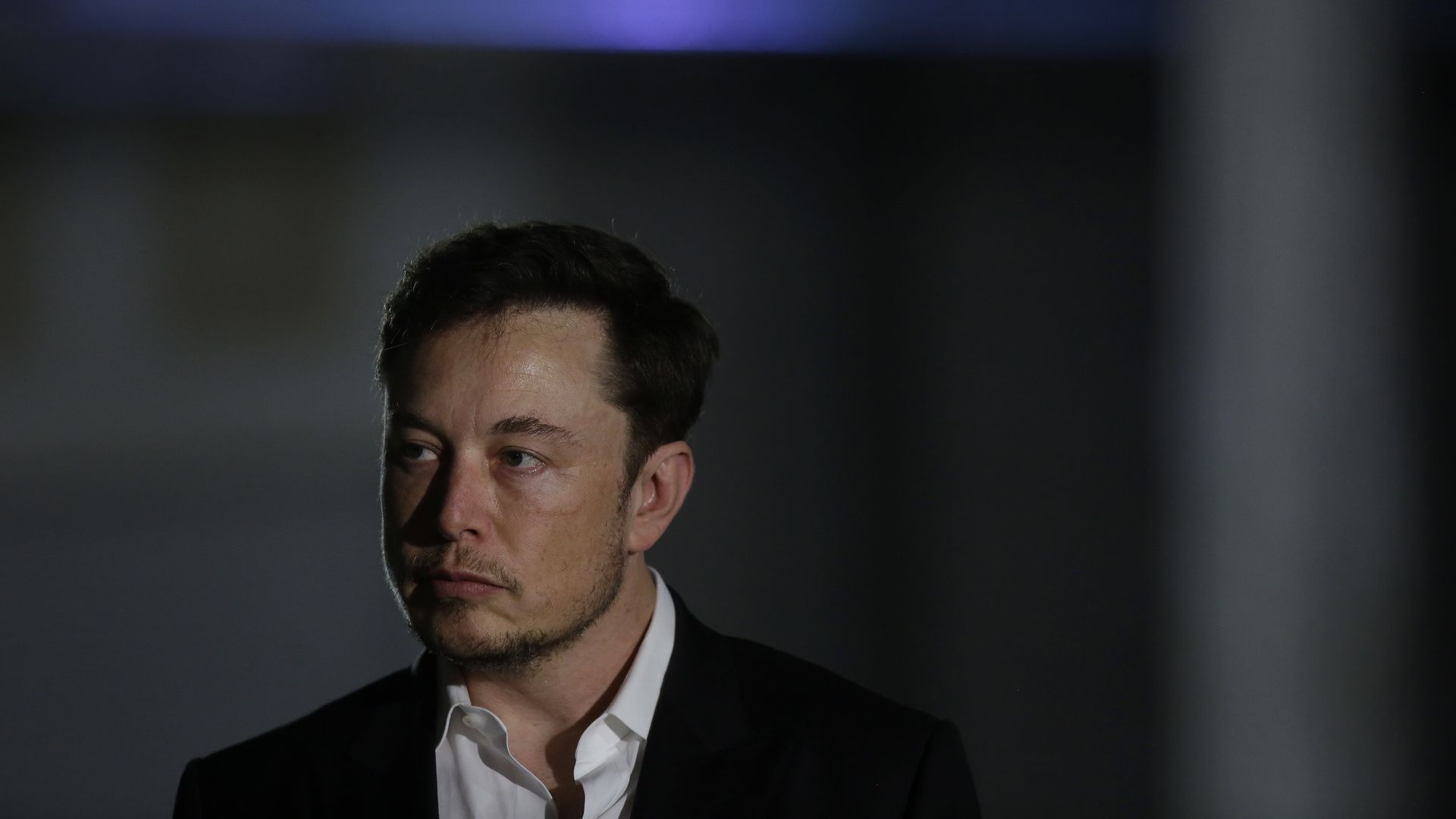 The federal security clearance for embattled SpaceX CEO Elon Musk is under review by the Pentagon following his public marijuana consumption during in interview last September on comedian Joe Rogan's podcast, reports Bloomberg, citing a U.S. official.
Details: Musk has a security clearance due to his role as founder and CEO of Space Exploration Technologies Corp, or SpaceX, which is certified to send military spy satellites to space. The clearance form requires a federal employee or contractor to admit any use of illegal drugs over the previous seven years, the official told Bloomberg.
A SpaceX official told the news outlet that the review has not affected the company and that day-to-day operations are run by Gwynne Shotwell, who's the president and COO.
Yes, but: Axios science editor Andrew Freedman explains that revoking or downgrading his security clearance wouldn't just be embarrassing for Musk, but could pose real problems over time for his work as the CEO of SpaceX. The company has government contracts to launch spy satellites for the Air Force, for example.
Go deeper: SpaceX launch brings the U.S. closer to restoring passenger flights
Go deeper