House passes resolution condemning anti-Semitism, other bigotry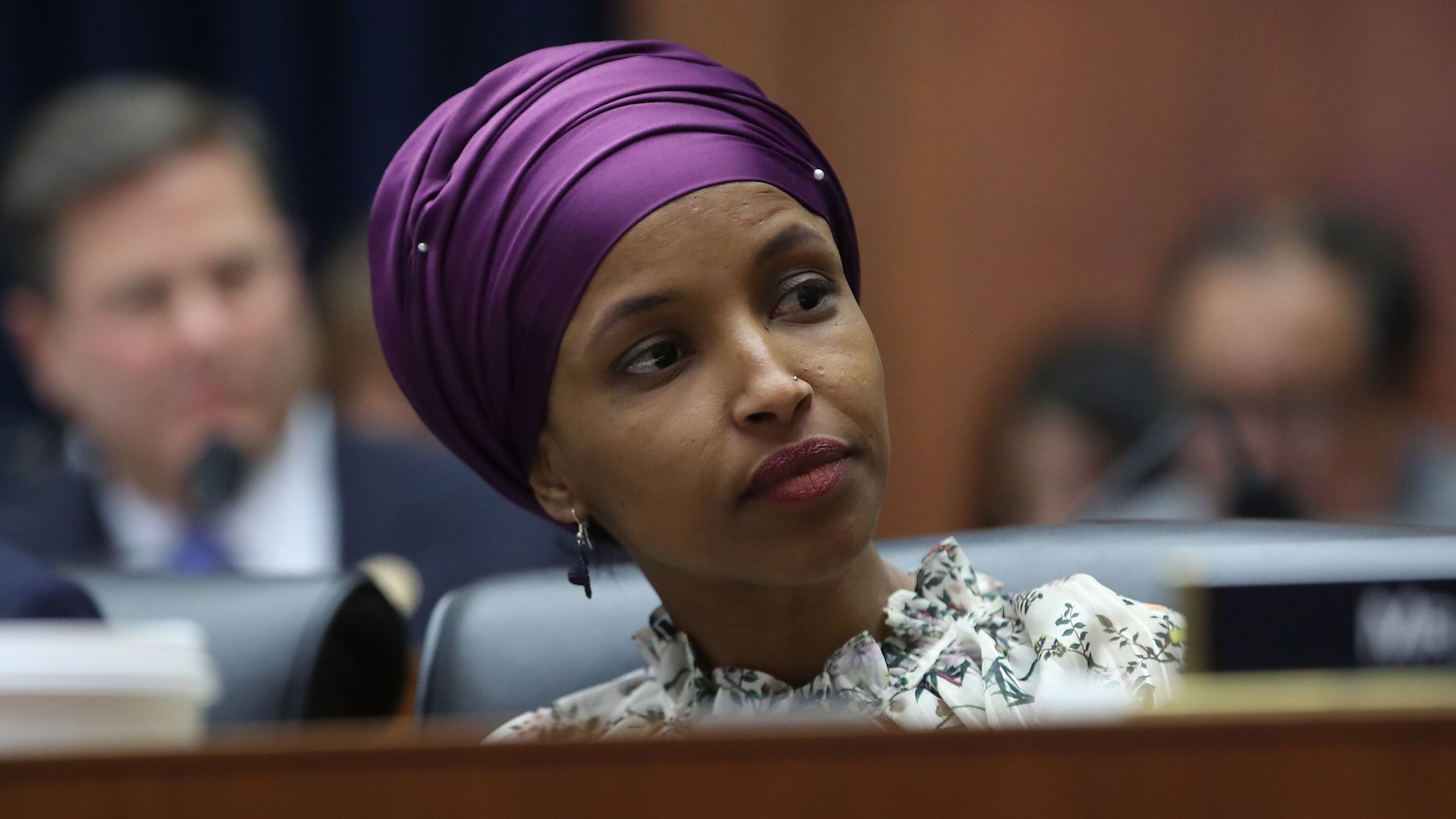 The House passed a resolution Thursday 407-23 condemning anti-Semitism and other bigotry, following a week in which questions about how to respond to Rep. Ilhan Omar's (D-Minn.) controversial comments on Israel threatened to divide the Democratic caucus.
The big picture: Tensions over the resolution, which was briefly delayed, reportedly ran high in an emergency meeting called by Pelosi on Wednesday — with some Democrats claiming that Omar had been unfairly singled out. Rep. Elliot Engel, chair of the House Foreign Affairs Committee and one of the Democrats who harshly condemned Omar's comments, voted for the resolution but said on the House floor: "I am very disappointed we weren't able to have a separate resolution that condemns anti-Semitism."
During her weekly press conference, Pelosi stressed that the resolution does not mention Omar's name: "It's not about her, it's about these forms of hatred. ... I feel confident that her words were not based on any anti-Semitic attitude, but that she didn't have a full appreciation for how they landed on other people. ... These words have a history and a cultural impact that might have been unknown to her."
23 Republicans voted against the resolution, while Rep. Steve King — who himself has been accused of racism — voted "present."
Go deeper: Read the resolution
Go deeper