Getting the whiz-bang generation to read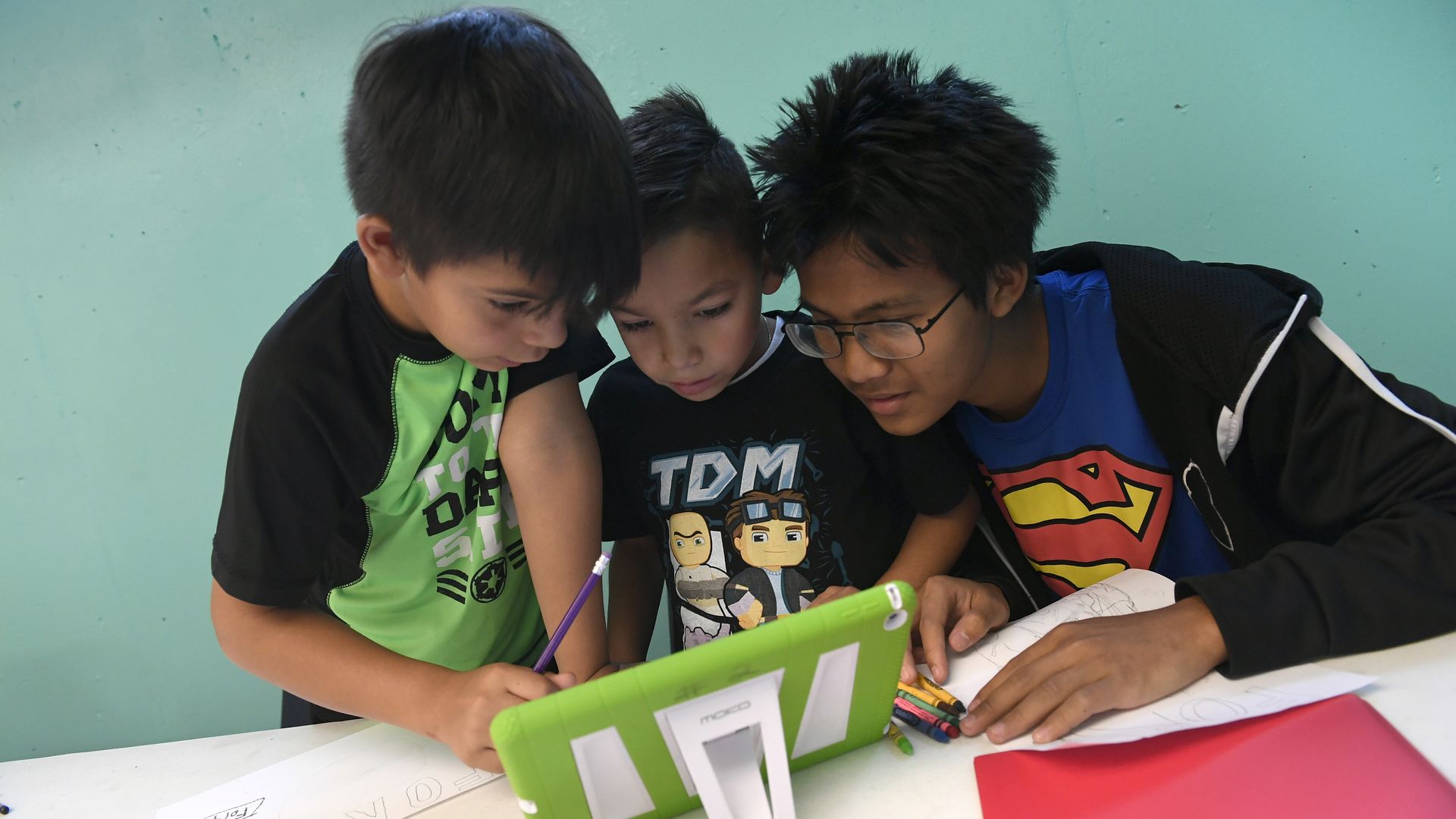 Books are up against the stiffest competition ever for our increasingly wandering eyes and shortening attention. Fortnite, Netflix, Facebook and a bottomless well of news make it hard to get through a chapter of a novel that once would have consumed an afternoon.
What's happening: Buoyed by the success of audiobooks, developers are deploying an array of new tech to pull words off the printed page and capture a generation hooked on whiz-bang entertainment.
Background: Less than one-fifth of Americans read for pleasure on any given day, according to 2018 numbers from the Bureau of Labor Statistics.
That's down a whopping 30% from 2004, 3 years before the first iPhone and Kindle were sold. But the slide of reading time began back in the 1950s, as people began nestling into the couch with a TV remote rather than a novel.
Why it matters: Experts say reading for pleasure is critical for children's cognitive development, and it helps adults improve empathy and communication.
New technologies like ebooks and audiobooks have helped boost reading as printed book sales slumped. But this has not offset what Steve Potash, CEO of digital book distributor OverDrive, calls an "epidemic of decline in reading books."
His vision of the future of reading: Books that follow you from your bedside to your smart fridge to your car, and everywhere else.
"Anything you put into your future home, you can be reading or listening with it," Potash tells Axios.
Interactivity is the key to pulling people back into reading — especially for younger audiences, Potash says.
Already, some kid-friendly ebooks are accompanied by immersive narration that sounds more like a movie soundtrack — complete with sound effects — than a traditional audiobook.
Children can follow along with passages highlighted onscreen as the narrator reads them aloud. They can also slow down the narration, a useful option for readers learning a new language or who have difficulty keeping up.
Game-like apps for the classroom, like OverDrive's Sora, give students badges for finishing assigned readings and reward them for looking up words and taking notes.
What's next, according to Potash:
"Virtual reality and augmented reality are going to expose reading to an audience that's used to bright, shiny things," Potash says.
With augmented reality, you can look through a smartphone or tablet screen at a book and watch as a 3D world sprouts from the pages.
Go deeper