Cory Booker introduces progressive criminal justice reform proposal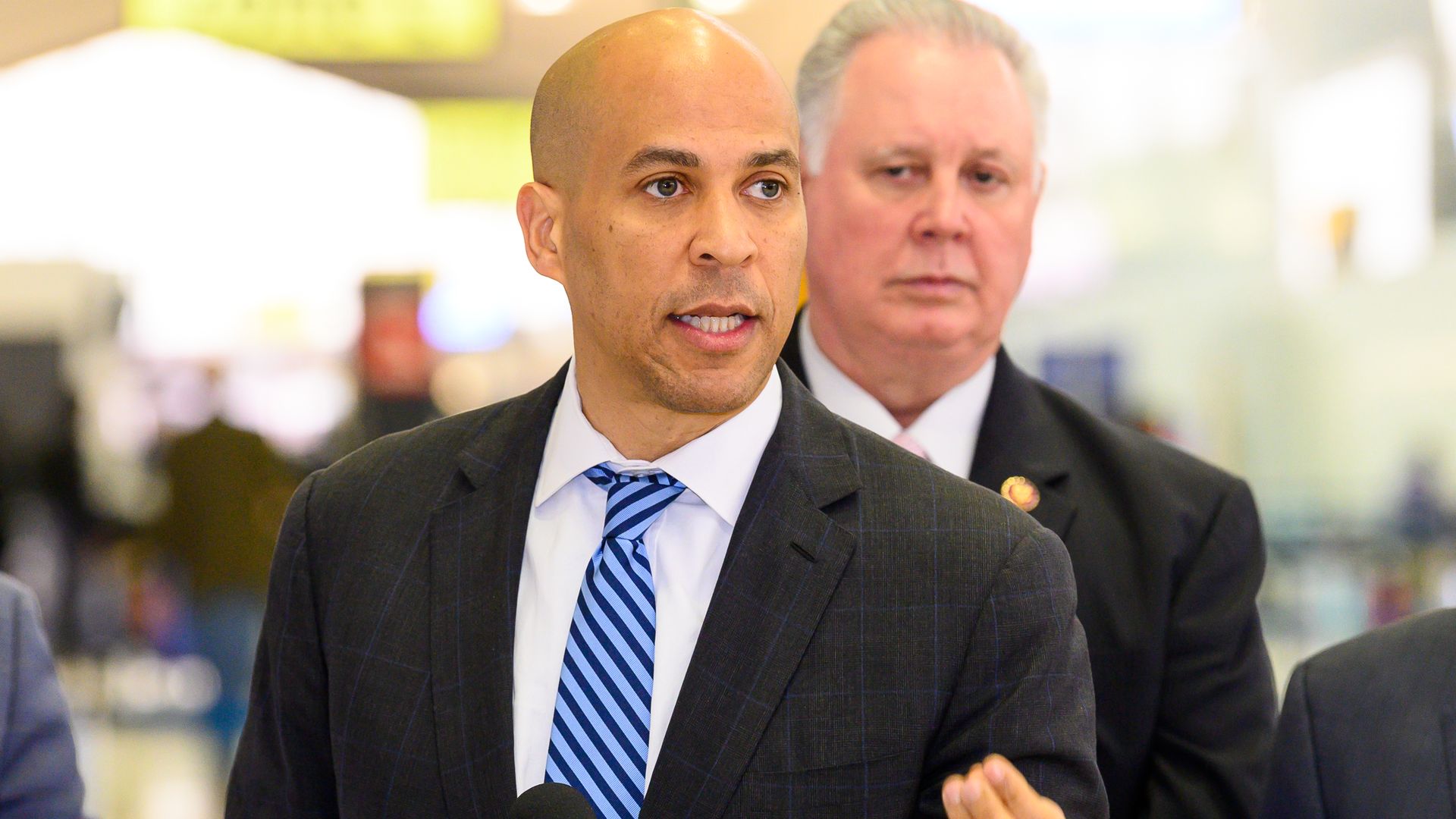 2020 presidential hopeful Sen. Cory Booker (D-N.J) tweeted out a criminal justice reform proposal on Thursday that suggests progressive ideas such as further cutting mandatory minimum sentences for nonviolent drug offenders and eliminating the discrepancies between crack and powder cocaine offenses.
Why it matters: Booker backed the "First Step Act" bill that was signed into law last year by President Trump. Recent state and national polls have shown increasing bipartisan support for criminal justice reform.
Go deeper